Syracuse to Host Training Workshop for DNA Mixture Analysis Software May 11-14
STRmix workshop reaffirms FNSSI as a national leader in forensics research.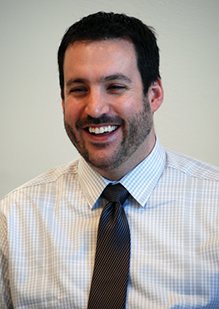 Forensic scientists from around the globe will converge on Syracuse University for a training workshop involving a revolutionary, new DNA mixture analysis software called STRmix.

Running May 11-14, the workshop will take place in the Forensic & National Security Sciences Institute (FNSSI), located in the College of Arts and Sciences. The cost is $3,000 per attendee. To register, contact Vic Meles, CFO of NicheVision Forensics, at vic@nichevision.com or Björn Sutherland, forensic development manager at the Institute of Environmental Science and Research (ESR), at bjorn.sutherland@esr.cri.nz.

Developed by ESR in conjunction with Forensic Science South Australia (FSSA), STRmix is distributed exclusively in the Americas by NicheVision. The software has been hailed as a breakthrough for forensic analysts, mainly because of its ability to assess previously "unresolvable" mixed DNA samples by as much as 30 percent.

"The University is fortunate to host this event because STRmix is redefining how DNA mixtures are interpreted," says FNSSI senior scientist Michael Marciano. "STRmix is sure to benefit U.S. forensic scientists and ultimately lead to enhancements in forensic investigations and public safety."

The Australian standard for DNA mixture interpretation, STRmix has been used for routine casework interpretation by ESR and FSSA since 2012. STRmix is also the sole source provider of forensic services to the New Zealand Police.

The Syracuse workshop will be led by John Buckleton and Jo-Anne Bright, ESR scientists who developed STRmix. They will cover a variety of topics, including likelihood ratios and sampling uncertainty; will introduce version 2.3 of the software; and will describe, in detail, the molecular models and mathematics on which STRmix is based.

Attendees will receive a user's manual, an implementation and validation guide, access to online training resources, and a two-month evaluation version of the software.

"With STRmix, forensic scientists now have a computational tool that helps them separate and identify DNA found at crime scenes of up to three individuals, possibly four," says James T. Spencer, executive director of FNSSI and a Meredith Professor of Chemistry. "This enables DNA analysts to achieve results that previously hadn't been possible. It certainly gives new hope to solving cold cases."

Adds Marciano: "The workshop exemplifies the cutting-edge work we're doing in the College and across campus. It also reaffirms our role as a leader in the national forensics community."

FNSSI provides broad, interdisciplinary scientific research and theory to real-world legal and security issues. In addition to multiple graduate and undergraduate opportunities, FNSSI is home to a new state-of-the-art laboratory suite, dedicated to the study of bioforensics and combustible materials.
Featured
Michael Marciano Professor of Practice and Director for Forensics Research
Media Contact
Rob Enslin