Syracuse to Acquire Cutting-Edge DNA Sequencer
System will have major implications for forensics teaching, research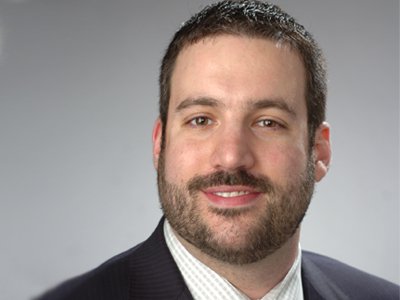 Researchers in Syracuse University's Forensic and National Security Sciences Institute (FNSSI) are using a major grant award to acquire a powerful, new instrument for forensic genomic analysis.
The recipients are Michael Marciano, a FNSSI senior scientist; Kevin Sweder, a FNSSI professor and director of the Center for Bioforensics, Biosecurity, and Biometrics; and Robert B. Murrett, FNSSI Fellow and deputy director of the Institute for National Security and Counterterrorism and professor of practice of public administration and international relations in the Maxwell School of Citizenship and Public Affairs.
All three have received a Defense University Research Instrumentation Program award, valued at $126,250, from the Department of the Army. They will use the award to purchase a newly released forensics genomics system known as the Illumina MiSeq FGx.
FNSSI is an all-University institute, administered by the College of Arts and Sciences.
"This sequencer will continue to place us at the forefront of national forensics teaching and research," says James T. Spencer, Meredith Professor of Chemistry and FNSSI's executive director, adding that fewer than 30 such systems have been installed nationwide. "The acquisition of this instrumental system will be a major asset for the University and help us lead the way in future forensic science research."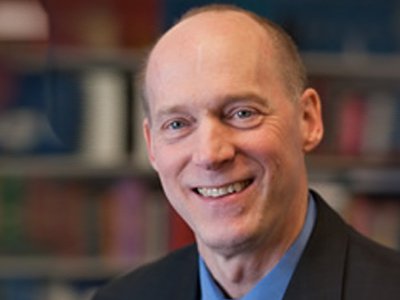 The Illumina MiSeq FGx, in addition to standard DNA sequencing capabilities, is designed to address the challenges of forensic analysis. In particular, it can process samples with very low DNA content—something that is useful in a field where collected samples often contain trace amounts of genetic material.
"This sequencer is a big step forward in our ability to perform forensic analysis of complex DNA samples, which allow for detailed outcomes, including geospatial and other signatures," Murrett says.
Marciano agrees, saying that the sequencer also makes FNSSI more competitive. "The instruments we have here are identical to those you would find at a large state or federal lab," he says. "They reinforce our role as a top-tier research institute, particularly in the field of genetic-identity and forensics."
The Illumina MiSeq FGx will be used by graduate and undergraduate students, affording them state-of-the-art, hands-on training in next-generation sequencing technology. "It certainly provides a learning experience that they would not get otherwise," says Sweder.
DNA sequencing (i.e., determining the order of nucleotides in a DNA strand) is redefining the possibilities of forensic science. Formerly a forensic DNA analyst at Onondaga County's Wallie Howard Jr. Center for Forensic Sciences, Marciano says it has practical applications for crime labs. "Having this instrument on campus puts the University in a unique position," he says. "It also will make our students much more competitive in the employment market."
Sweder adds, "We interact with a lot of practitioners who rely heavily on assays to expedite their work. FNSSI is now in a position to develop new assays to meet their analytical needs."
Founded in 2011, FNSSI includes faculty from A&S, the Maxwell School, the College of Law, and the College of Engineering and Computer Science, as well as from neighboring institutions, such as the SUNY Upstate Medical University. The institute also employs a cadre of practicing forensic scientists. "There's really no other place like it in the entire country," Spencer adds. "We're setting a new standard of academic excellence."
Featured
Michael Marciano Professor of Practice and Director for Forensics Research
Media Contact
Sarah Scalese