B.A. in Religion
Why Study Religion at Syracuse?
Our introductory and upper-division courses focus on traditions, society, inquiry, and literature. They explore:
Buddhism, Christianity, Hinduism, Islam, Judaism, indigenous religions, and religions of the ancient Middle East and Mediterranean worlds.
Courses such as Religion and Sport, #blacklivesmatter and Religion, Morality and Community, Christianity and Sexuality, Stem Cells and Society, and Goddesses, Women and Power in Hinduism examine the many ways in which religion functions in society.
Philosophical inquiry focuses other course offerings such as: What is Belief?; Ecstasy, Transgression, Religion; Religion, Meaning and Knowledge; Psychology, Spirituality, Love and Ethics; Queerly Religious; God in Political Theory; and Religion, Art and Aesthetics.
The study of religion and literature rounds out our rich interdisciplinary offerings with courses such as Religion, Literature, Film, The Bible in History, Culture and Religion, Great Jewish Writers, Travel Narratives and Pilgrimages, and Enchanting Words: Muslim Poets, Singers, and Storytellers.
I often say that if I headed back to college today, I would major in comparative religions rather than political science…because religious actors and institutions are playing an influential role in every region of the world…"
Why Major or Minor in Religion at Syracuse?
Former Secretary of State John Kerry immediately recognized the significance of the academic study of religion on taking office. Many students couple a major or minor in religion with majors in international relations, political science, anthropology, philosophy, pre-law, studio art, art history, history, English and textual studies, foreign languages, and economics.
The B. A. in religion helps students develop a critical understanding of one of the foundations of human society. Such awareness is essential for careers in areas such diplomacy, government and public policy, international relations, environmental and human rights advocacy, law, social services, psychotherapy, medicine, education, the arts, architecture, television, radio and film, public history, museums and research, journalism, tourism, and of course faith-based leadership. Already an upper-class student who just developed an interest in the religion major? It's not too late! Many of our majors come to us as juniors, and declare religion as a first or second major. Of course, if you are a first- or second-year student, don't wait! There's so much to explore!
Religion Department Learning Expectations
However you decide to explore the academic study of Religion, you can expect to learn to do three things that coordinate well with our learning outcomes below, namely:
To understand better the nature and diversity of religious expressions in the contemporary world and in history, and their power in peoples' personal and collective lives;
To think more deeply and critically about religious experience and its modes of expression and forms of interpretation;
To recognize and appreciate the difficulties and possibilities in a disciplined study of religion; and to become aware of a diversity of approaches and methods within that study.
Student Learning Outcomes
Examine the degree of religious diversity in the world both historically and in the world today
Appreciation for the crucial role that religion has played in the course of human history
Critically and imaginatively analyze the role of religion in human expression, thought, and social institutions both historically and in the present day
Explain a particular religious tradition and/or problem within the study of religion
Recognize the difficulties inherent in undertaking a coherent, disciplined study of religion, and to be aware of the diversity of perspectives within that study
Communicate effectively in writing
Communicate effectively orally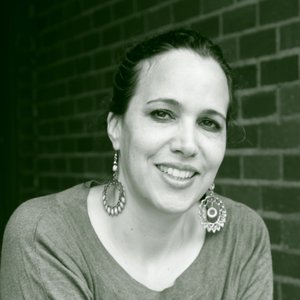 Associate Professor
Anthropology
Religion
315.443.3861