Minor in Native American and Indigenous Studies
General Information
The minor in Native American and Indigenous Studies introduces you to an important area of study which until recently, was not especially visible on American college campuses: the religious, historical, political, and aesthetic dimensions of the lives of indigenous peoples of the Americas from the earliest cultures (extending back 11,000 years or more) to the present. The very nature of the records suggest that the study of these complex societies will be rooted in the archaeological and anthropological evidence.
The interdisciplinary training of the faculty teaching courses in this area of study, gives you the chance to approach a closely integrated body of literature and knowledge from diverse perspectives. Students work with the program director to develop a course of study that reflects their interests and academic goals. The University's location in the heart of Haudenosaunee ('People of the Longhouse') country, provides added opportunities for cross-cultural dialogue and research on issues of concern to Native Americans.
Requirements for Minor in Native American and Indigenous Studies
The minor requires completion of six courses (18 credits) from two different departments. Twelve of the 18 credits must be in courses numbered above 299.
Certificate in Iroquois Linguistics
The Iroquois language family is a group of distinct but closely related languages. Six are spoken by the Haudenosaunee Confederacy: Mohawk, Oneida, Onondaga, Cayuga, Seneca, and Tuscarora. These languages share a common grammatical structure and cultural history and this program explores their commonalities and differences.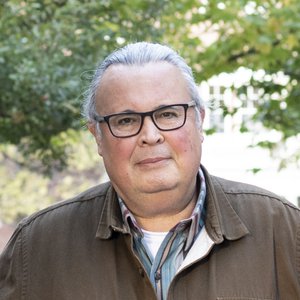 Associate Professor, Director, Native American and Indigenous Studies
English
Humanities Faculty
315.443.8785