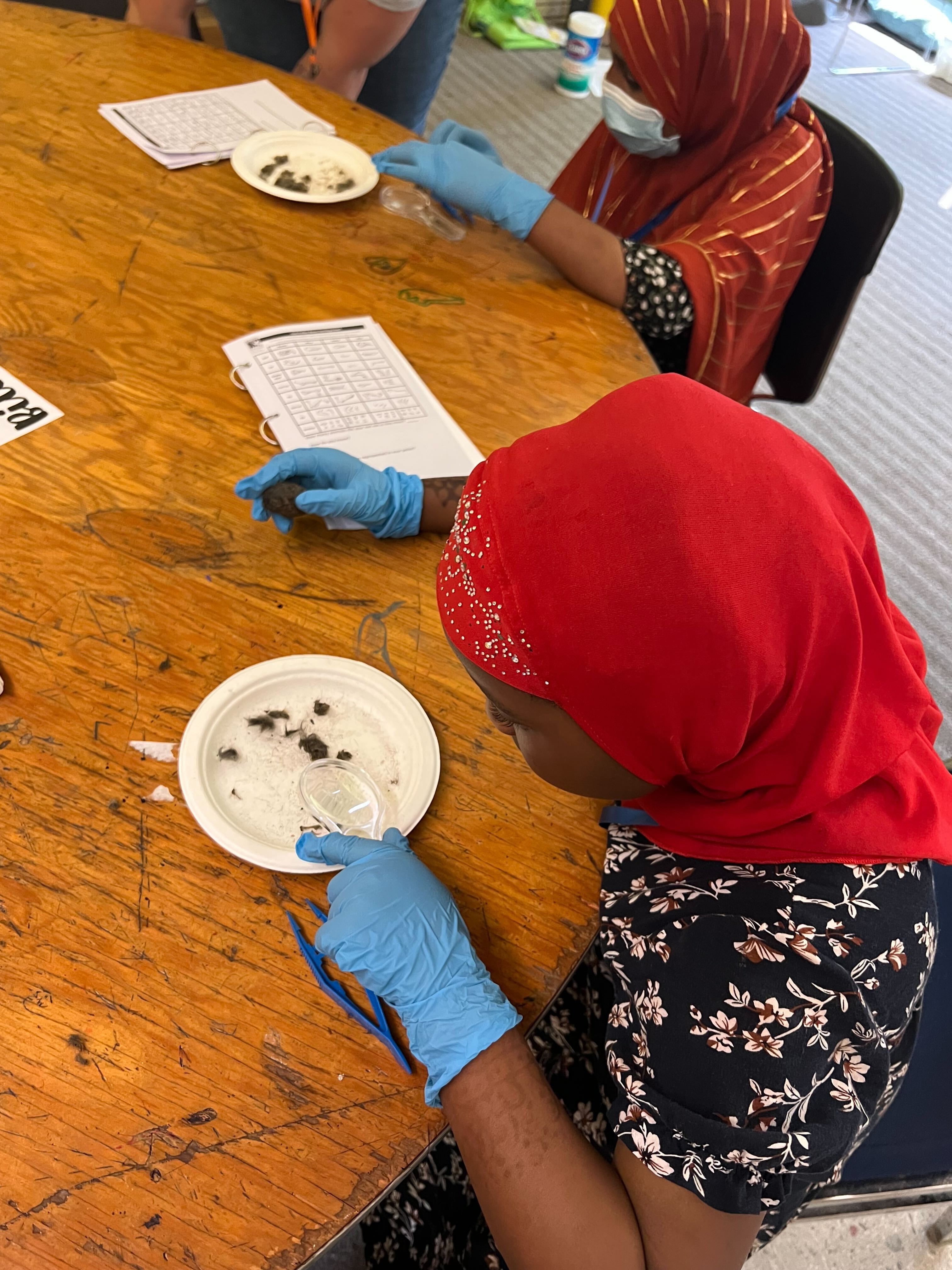 This year the Engaged Humanities Network (EHN) in the College of Arts and Sciences awarded $5,000 in start-up funding to six different teams for the development and implementation of Syracuse University projects centered around community collaboration. One of these projects was the Natural Science Explorers Program (NSEP). The NSEP was headed by Assistant Professor of Biology Katie Becklin, Associate Professor of Earth and Environmental Sciences Christopher Junium, Biology graduate student Julia Zeh, and EES graduate students Eliza Hurst and Claire Rubbelke.
The program works with the North Side Learning Center (NSLC) to foster interest in geoscience and biology in elementary aged students from groups that are often underrepresented in STEM. Students in the program engage in culturally responsive and inquiry-based lessons designed to spark their curiosity. This past summer they held a seven-week hands-on research program focused on the overall earth system and its four subsystems. Projects included studying the microbiomes naturally occurring in students' yards and dissecting owl pellets.
The NSLC leaders hope to eventually expand their work into a greater number of after-school programs at more community centers throughout the Syracuse area.
Learn more about the EHN Mini-Grants by clicking the link below!
https://thecollege.syr.edu/news-all/news-from-2022/fostering-community-engagement-across-central-new-york/