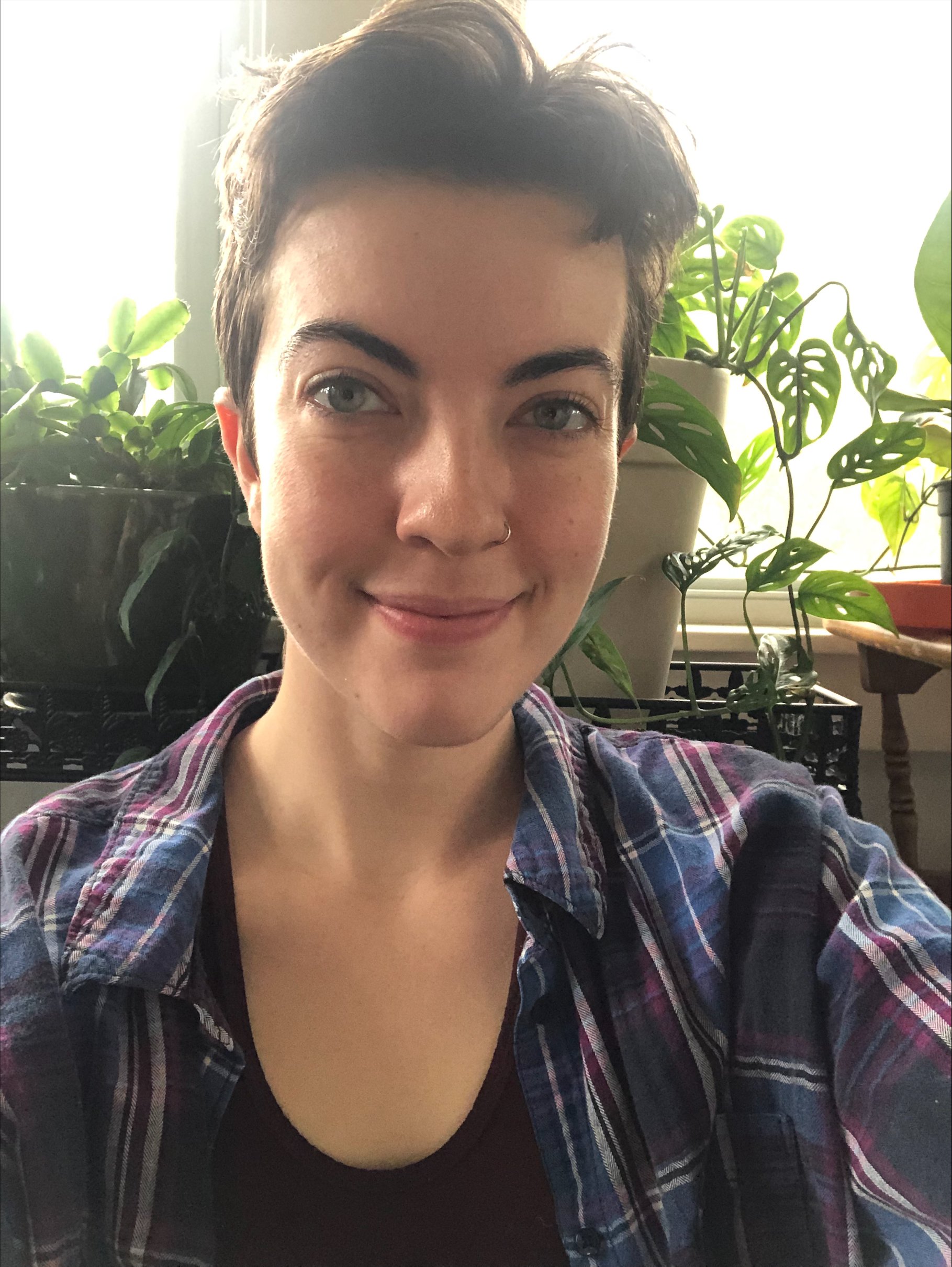 Congratulations to M.A. in Art History recipient Steph Adams G '23 for being awarded the Laurinda Dixon Prize for best graduate student symposium paper. The title of Adams's winning paper is: "Nailor's New Deal: Recentering Diné History in Gerald Nailor's Department of the Interior Murals."
Steph's paper offers an analysis of Indigenous artist Gerald Nailor's four murals commissioned for the Department of the Interior Building in Washington, D.C.
As Steph explains, "During Franklin Delano Roosevelt's presidential administration (1933-1945), Gerald Nailor (Diné) and five other Indigenous artists were commissioned to paint murals in the newly constructed Department of the Interior Building in Washington, D.C., which houses the Bureau of Indian Affairs. Nailor's four murals for this project, including Hunting Ground and Preparing Yarn for Weaving, depict scenes from traditional and contemporary Diné daily and ceremonial life. The few scholars who have written about these murals have focused on the history of the commission and how they reinforce positive aspects of the "Indian New Deal," new federal Indian policy that marked a significant shift in the United States' treatment of Indigenous peoples. What has gone unexplored is how the histories represented by the murals' subjects and iconography would have been understood by Nailor and Diné audiences, and how the murals engage with more problematic aspects of federal Indian policy.
Drawing from Jolene Rickard's (Tuscarora) call for scholars of Indigenous art history to more thoroughly engage with histories of colonialism and Native perspectives, this essay aims to recenter Diné history in the interpretation of Nailor's murals. By foregrounding Diné history and oral traditions, this paper interprets the murals as critically engaging with the effect Bureau of Indian Affairs policies—from forced removal to the Indian Arts and Crafts Board—have had on the Diné's way of life and their resilience in the face of these policies. Such an examination illuminates how Nailor negotiated the constraints of a government commission, simultaneously satisfying the patron and presenting his community as thoroughly modern and resilient."
About the Laurinda Dixon Prize:
This award is named in honor of Laurinda S. Dixon, Professor Emerita of Art History at Syracuse University. Professor Dixon taught in the Department of Art and Music Histories for thirty-five years, serving as Director of Graduate Studies for many of them. Professor Dixon believed deeply in engaging students through conversation and humor. Her teaching excellence was recognized when she was named "William P. Tolley Distinguished Teaching Professor" (2003 to 2005), the most prestigious teaching honor awarded by the University. She is also an innovative and renowned scholar. Her scholarly specialty is the relationship of art and science before the Enlightenment, and she lectures widely on the subject at universities and museums throughout the world.