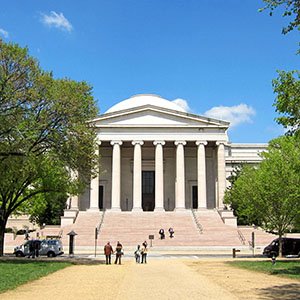 The National Gallery of Art is pleased to announce 2019-2020 internship opportunities. We invite you to view current internship information, especially the differing requirements for each opportunity, on the web pages below. The application portal can be accessed from the web page for each internship.

The application deadline for all opportunities is January 12, 2019. Summer Interns are in residence from June 3, 2019 to August 2, 2019. Interns in the Museum Profession, Graduate Curatorial Interns, and John Wilmerding Interns in American Art and in Digital Interpretation are in residence between September 9, 2019 and May 8, 2020.
For more information call (202) 842-6257, e-mail intern@nga.gov, or visit www.nga.gov/education/interns-fellows.html.