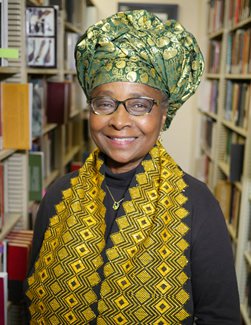 "I am because you are, and, since we are, therefore, I am," is the guiding philosophy in a life of rich endeavor. As a professor within Syracuse University's Department of African American Studies, Micere Githae Mugo served as a guiding light in the humanities and in University leadership, tirelessly connecting the academy to the community. Central to this endeavor was literature and African orature, or African oral culture as an Indigenous site of foundational and experiential knowledge. Using this approach, Mugo seamlessly intersected Pan African studies with the arts, literature, social justice and women and gender studies, in her life-long pursuit to improve the human condition, by making, "scholarship...an agent for social transformation for all people, not just the privileged."
On June 30, 2023, Professor Micere Githae Mugo joined the ancestors.
From your AAS family,
Rest in Peace,
We pray for your family and wish them the best in this period of grieving.