Azadeh Ghanizadeh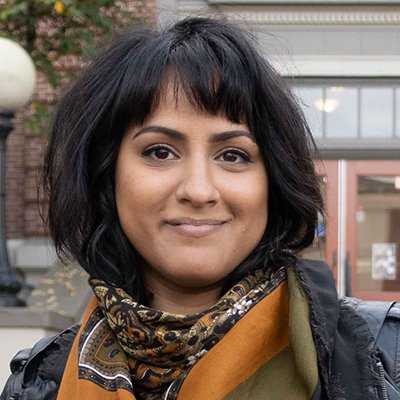 Azadeh Ghanizadeh
Graduate Student (WRT) and Fellow

CONTACT
Writing Center
Writing Studies, Rhetoric, and Composition

Email: aghaniza@syr.edu

Azadeh Ghanizadeh is a graduate of the Oregon State School of Writing, Literature, and Film and the Department of Philosophy at the University of Oregon. Focused on the interplay between literature, culture, and public life, Azadeh's work draws on Middle East studies, transnational feminist theory, and the critical and theoretical study of public address and rhetoric. Her research agenda is underscored by a keen interest in the transnational dynamics of immigration, ethnicity, and class with emphasis on how migration control mechanisms shape public perception.
Currently focusing on media representations of refugees in the United States, her dissertation surveys films, public service announcements, and UN celebrity endorsements to analyze the portrayal of forced migration in the American media landscape and its implications for public policy.
Exploring the interplay between international migration, global economic dynamics, and religion and ethnic politics, her work challenges prevailing assumptions about multiculturalism and migration, emphasizing the need for a nuanced understanding of historical context and social inequalities when considering representations of refugees, migrant writers, and diasporic arts and expression.
In addition to scholarship, Azadeh has served as an instructor of record at institutions such as Oregon State University, Syracuse University, and Colgate University, where she has taught courses in Critical Thinking and Composition, Introductory and Intermediate College Writing, and Middle East Studies.