Zahra Vahedi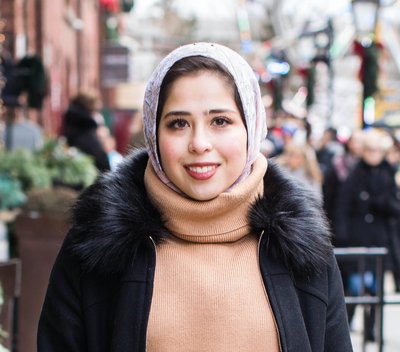 Zahra Vahedi
Assistant Teaching Professor

CONTACT
Psychology

Email: zvahedi@syr.edu
Office: 315.443.2354

Degrees
Ph.D. in 2020, and her M.A. in 2016 from Ryerson University
B.Sc. (with honors) in 2013 from the University of Toronto
At Syracuse University, Zahra will teach classes in introductory psychology and media psychology.
Prior to joining Syracuse University, Zahra served as a lecturer at the G. Raymond Chang School of Continuing Education at Ryerson University from 2018-2020, where she taught classes in introductory psychology.
Zahra's research focuses on the effects of information and communication technologies, most notably smartphones and social media. This includes effects on users' mental health (e.g., Vahedi and Saiphoo, 2018) and body image (e.g., Saiphoo and Vahedi, 2019). In a second stream of research, she has also examined the impact of technology use in the classroom, and whether it may successfully be used to facilitate learning (e.g., Vahedi, Zannella, & Want, 2019).
Her dissertation research was supported by the Ryerson Graduate Scholarship, the Ontario Graduate Scholarship, as well as the Harry Rosen Stress Institute Grant for her research on smartphone use and stress. Upon completion of her degree, Zahra was awarded the Doctoral Completion Award in 2020.
Zahra has also worked as a Graduate Educational Developer, and has facilitated numerous workshops for graduate students on best practices associated with teaching.