Vera McIlvain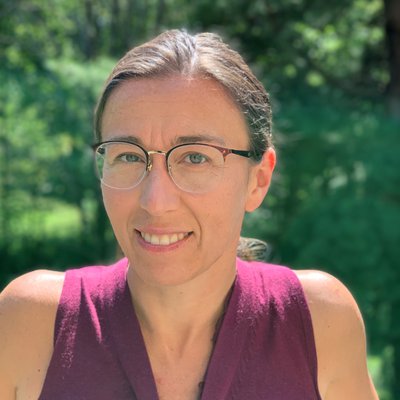 Vera McIlvain
Associate Teaching Professor

CONTACT
Biology
264 Life Sciences Complex
Email: vamcilva@syr.edu
Office: 315.443.3923

PROGRAM AFFILIATIONS
Biotechnology

Degrees
Postdoctoral Fellow at Upstate Medical University, Syracuse, NY (2004-2009)
Ph.D. with honors distinction at Upstate Medical University (2004)
B.S. in Biology, Binghamton University (1997)
Courses Taught
BIO 216: Anatomy and Physiology I for non-Biology majors
BIO 316: Anatomy and Physiology I for Biology majors
BIO 217: Anatomy and Physiology II for non-Biology majors
BIO 317: Anatomy and Physiology II for Biology Majors
Teaching Experience and Interests
I have had the pleasure of teaching Anatomy and Physiology and related courses in diverse academic settings at the undergraduate and graduate levels since 2011. I have instructed medical and graduate students at Upstate Medical University, nursing students at Pomeroy College of Nursing, undergraduates and nursing students at Le Moyne College, and undergraduates at Onondaga Community College. I enjoy the opportunity to interact with students of various ages, ethnicities, and socioeconomic and academic backgrounds. I'm interested in using a variety of teaching strategies to accommodate different learning styles, and to foster maximum engagement, enthusiasm for learning, comprehension, and independent thinking.
Cellular and molecular mechanisms of eye and brain development.
Reks SE, McIlvain V, Zhuo X, Knox BE (2014). Cooperative activation of Xenopus rhodopsin transcription by paired-like transcription factors. BMC Mol Biol 15:4.
Vera A. McIlvain and Barry E. Knox (2007). Nr2e3 and Nrl can reprogram retinal precursors to the rod fate in Xenopus retina. Developmental Dynamics 236:1970–1979.
Charles G Danko, Vera A. McIlvain, Maochun Qin, Barry E Knox, and Arkady M Pertsov (2007). Bioinformatic Identification of Novel Putative Photoreceptor Specific cis-Elements. BMC Bioinformatics 8:407.
Vera A. McIlvain and James S. McCasland (2006). GAP-43 Heterozygous Mice Show Delayed Barrel Patterning, Differentiation of Radial Glia, and Down-regulation of GAP-43. The Anatomical Record Part A 288A:143-157.
Vera A. McIlvain, S. Babu, S.L. Whitaker, B.E. Knox (2006). Concerved cis-elements in Xenopus red opsin promoter necessary for cone-specific expression. FEBS Letters 580:1479-1484.
Vera A. McIlvain, Douglas R. Robertson, Margaret M. Maimone, and James S. McCasland (2003). Abnormal Thalamocortical Pathfinding and Terminal Arbors Lead to Enlarged Barrels In Neonatal GAP-43 Heterozygous Mice. Journal Of Comparative Neurology 462:252-264.