Tony Scott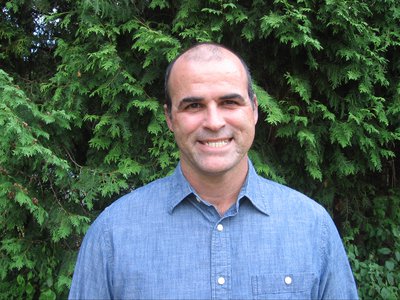 Tony Scott
Associate Professor

CONTACT
Writing Studies, Rhetoric, and Composition
235 HB Crouse Hall
Email: adscot01@syr.edu
Office: 315.443.1091

Tony Scott's research is at the intersection of composition, academic labor and writing program administration. His work has appeared in a variety of composition and rhetoric journals, including College Composition and Communication, College English, Composition Studies, Computers and Composition and Written Communication. Scott's 2009 book, Dangerous Writing: Understanding the Political Economy of Composition (Utah State University Press, 2009), draws on two qualitative studies to track how political economy shapes the labor of teachers and students in college composition. The book situates the composition work of teachers and students institutionally, politically, and economically, examining perceptions of writing among non-traditional students who work as they attend school; parallels between the status of students and teachers as part-time workers; and the influence of the education industry on theory and practice. Dangerous Writing expanded on prior work published in a number of outlets, including the 2004 collection Tenured Bosses and Disposable Teachers: Literacy Work in the Managed University (Southern Illinois University Press), which Scott co-edited with Marc Bousquet and Leo Parascandola.
As a composition administrator and scholar, Scott is interested in designing assessments that recognize and foster the creative labor of teachers and students, provide opportunities to interrogate assumptions and outcomes, and become catalysts for continual curricular evolution and responsiveness. Scott's research in assessment focuses primarily on how it shapes the work of teachers and students and perpetuates, and/or potentially challenges, labor practices, curricular assumptions and particular views of literacy. An article describing a program assessment co-authored with Lil Brannon, "Democracy, Struggle, and the Praxis of Assessment" won the 2014 Richard Braddock Award for best article published in College Composition and Communication as well as the 2014 Council of Writing Program Administrator's Outstanding Scholarship Award.
In 2016, Scott and co-editor Nancy Welch published Composition in the Age of Austerity (Utah State University Press). The chapters in this collection examine how austerity economics are affecting composition work through such mechanisms as public-private industry partnerships, curricular mandates, competency-based education, and the marketization of learning. In addition to documenting how economic austerity is reshaping scholarship and the scenes of writing education, the collection makes an argument for making the economics of composition a larger part of the field's research focus.
Scott's other current research is inquiring into how part-time teachers create their own shifting professional identities and individually synthesized stances toward composition as they move across institutions where literacies and their own labor are valued differently. It is also investigating how students classified as "international" and/or "non-traditional" negotiate the varied ways that Englishes and writing are valued as they move across institutional sites of education and assessment. This research is intended to describe and theorize relationships between mobility, embodiment and economies of valuation in ways that can better inform teaching and administration.
Composition in the Age of Austerity

Composition in the Age of Austerity, edited by Nancy Welch and Tony Scott, Utah State University Press; 1 edition (April 1, 2016), 242pp., ISBN-13: 978-1607324447