Peter Astras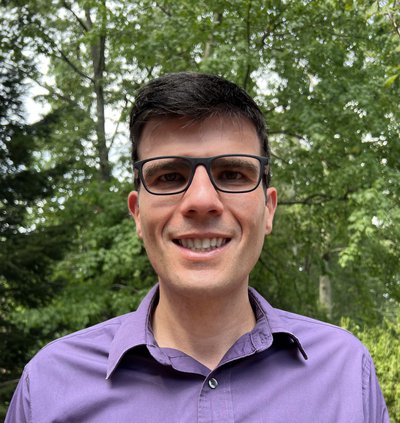 Peter Astras
Pronouns: he/him/his
Assistant Teaching Professor

CONTACT
Writing Center
Writing Studies, Rhetoric, and Composition
234 HB Crouse Hall
Email: pastras@syr.edu
Office: 315.443.5592

Degrees
Ph.D. in English in 2022, St. John's University
M.A. in English in 2016, St. John's University
M.A. in History in 2012, College of Staten Island, CUNY
M.A. in English in 2010, College of Staten Island, CUNY
B.A. in English Writing in 2008, College of Staten Island, CUNY
Peter Astras (he/him/his) joins the Department of Writing Studies, Rhetoric, and Composition in the College of Arts and Sciences in Fall 2022 as an Assistant Teaching Professor. He will teach writing classes.
Prior to joining Syracuse University, Astras spent 11 years working in secondary education as an English, Social Studies, and Special Education teacher. In higher education, Astras served as an Adjunct Lecturer at the College of Staten Island from 2011-22, where he taught various writing courses. He was an Adjunct Professor at St. John's University, teaching Literature in a Global Context from 2016-2021, and an Adjunct Professor at Middlesex College, teaching World Civilizations and American History from 2012-2017.
Astras' research interests focus on Writing Studies, in particular a "Sense of Place" in composition and rhetoric. He is also a researcher in ecocriticism and environmental studies.
Among several conference presentations, Astras was the presenter and session chair for the Mid Atlantic Popular & American Cultural Association in Baltimore, Maryland (November 2014). His presentation was titled "Urban Renewal: The Turtle Bay Neighborhood." Additionally, Astras is a member of the Sigma Tau Delta Honor Society. He is also a member of the Alpha Xi Theta Chapter of the Alpha Theta Honor Society, where he served as the treasurer from 2011-12.
Astras was a St. John's University research assistant for the summer sessions of 2015 and 2016. He was awarded a Hagley Center Exploratory Grant in 2021 and a Hagley Center Henry Belin du Pont Research Grant in 2022 from the Hagley Museum and Library in Wilmington, Delaware.