Glenn Peers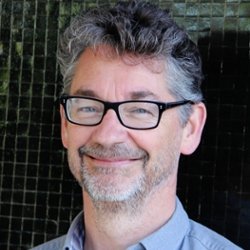 Glenn Peers
Emeritus Professor, Art History

CONTACT
Art and Music Histories

Email: gapeers@syr.edu

A&S AFFILIATIONS
Religion

PROGRAM AFFILIATIONS
Medieval and Renaissance Studies

Glenn Peers earned his Ph.D. in the History of Art from The Johns Hopkins University, and, while on leave in 2000 - 01, he also earned a Licentiate in Medieval Studies from the Pontifical Institute of Mediaeval Studies in the University of Toronto. Peers was a faculty member at the University of Texas at Austin until 2018, when he joined the Department of Art and Music Histories at Syracuse University.
Subtle Bodies: Representing Angels in Byzantium (2001), was published by The University of California Press, and his examination of frames and framing in Byzantine art, Sacred Shock: Framing Visual Experience in Byzantium, was published by Penn State University Press in 2004. Current projects include art and identity amongst Christians of the medieval eastern Mediterranean, philhellenism in Renaissance France, and Byzantine manuscripts, like the eleventh-century Psalter, Vat. gr. 752 (with Barbara Crostini, an edited volume appeared in 2016: A Book of Psalms from Eleventh-Century Constantinople: On the Complex of Texts and Images in Vat. gr. 752, Studi e Testi, vol. 504, Vatican City), and the extraordinarily diverse cultures of the pocket empire at Trebizond in the late Middle Ages. His book Orthodox Magic in Trebizond and Beyond: A Fourteenth-Century Greco-Arabic Amulet Roll (with a contribution by Barbara Roggema), Geneva: La pomme d'or, appeared in 2018.
An exhibition that Peers curated, Under Gods, work of the British photographer Liz Hingley at the Visual Arts Center took place in the fall of 2012. Byzantine Things in the World was held at the Menil Collection in the summer of 2013, and an edited volume by that same title was published to accompany it (published by the Menil and distributed by Yale UP). He continues to explore issues of materiality and relationality in Byzantine culture, and he wrote a book carrying forward lessons and insights from Byzantine Things (Animism, Materiality and Museums: Byzantine Things into the World, ARC Humanities Press, Leeds, 2021).
During the 2007 - 08 academic year, he was a Member of the Institute for Advanced Study, Princeton, and during the 2011 - 12 academic year, he was Whitehead Professor at the American School of Classical Studies at Athens. For the summer semester 2014, he was a Senior Fellow at the Internationales Kolleg für Kulturtechnikforschung und Medienphilosophie, Bauhaus-Universität Weimar. During the 2015-16 academic year, he was a member of a research team, "Poetics of Christian Performance," gathered at the Israel Institute for Advanced Study, Hebrew University, Jerusalem. And in spring term 2021, he was Beinecke Fellow at the Clark Art Institute, Williamstown, MA.