Michelle J. Zaso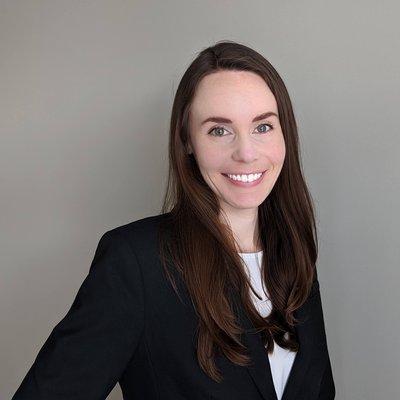 Michelle J. Zaso
Assistant Professor

CONTACT
Psychology

Email: mjzaso@syr.edu
Office: 315.443.2354

Degrees
Postdoctoral Associateship, Department of Psychology, University at Buffalo
National Institutes of Health T32 Postdoctoral Fellowship, Clinical and Research Institute on Addictions, University at Buffalo
Predoctoral Internship, Centre for Addiction and Mental Health
Ph.D., Clinical Psychology, Syracuse University
M.S., Clinical Psychology, Syracuse University
B.S., Biological Sciences: Neuroscience, University of Rochester
Dr. Zaso's research focuses on sources of vulnerability and resiliency to alcohol-promoting environments. Her current projects work to identify cognitive processes occurring in real-time during instances of stress and trauma-related drinking. Dr. Zaso's research program utilizes a variety of methodologies, including ecological momentary assessment, intensive longitudinal data analysis, experimental laboratory paradigms, and other mixed methods approaches to better understand the origins of alcohol-related behaviors.
Ongoing Research Projects
NIH/NIAAA K99/R00AA029728 (PI: Zaso). "Identification and characterization of in-the-moment cognitive antecedents to alcohol use among drinkers with PTSD." This research aims to identify affectively linked cognitions that lead to problem drinking in-the-moment as drinkers experience PTSD symptoms in their real-world settings.
For a complete list of publications, see https://www.ncbi.nlm.nih.gov/myncbi/1nCRloz51_D5L/bibliography/public/
Zaso, M. J., Read, J. P., & Colder, C. R. (2023). Coping-motivated escalations in adolescent alcohol problems following early adversity. Psychology of Addictive Behaviors, 37(2), 331-340. Doi: 10.1037/adb0000788 PMID: 34618492
Zaso, M. J., & Read, J. P. (2020). Drinking motives as moderators of in-the-moment drinking risks in response to trauma-related distress. Alcoholism: Clinical and Experimental Research, 44(12), 2561-2569. Doi: 10.1111/acer.14487 PMID: 33084082
Zaso, M. J., Maisto, S. A., Glatt, S. J., Hess, J. L., & Park, A. (2020). Effects of polygenic risk and perceived friends' drinking and disruptive behavior on development of alcohol use across adolescence. Journal of Studies on Alcohol and Drugs, 81(6), 808-815. Doi: 10.15288/jsad.2020.81.808 PMID: 33308411
Desalu, J. M., Kim, J., Zaso, M. J., Corriders, S. R., Loury, J. A., Minter, M. L., & Park, A. (2019). Racial discrimination, binge drinking, and negative drinking consequences among black college students: Serial mediation by depressive symptoms and coping motives. Ethnicity & Health, 24(8), 874-888. Doi: 10.1080/13557858.2017.1380170 PMID: 28931304
Zaso, M. J., Maisto, S. A., Glatt, S. J., Belote, J. M., & Park, A. (2017). Interaction between the μ‐opioid receptor gene and the number of heavy‐drinking peers on alcohol use. Alcoholism: Clinical and Experimental Research, 41(12), 2041-2050. Doi: 10.1111/acer.13523 PMID: 28992386
Park, A., Kim, J., Zaso, M. J., Glatt, S. J., Sher, K. J., Scott-Sheldon, L. A. J., Eckert, T. L., Vanable, P. A., Carey, K. B., Ewart, C. K., & Carey, M. P. (2017). The interaction between the dopamine receptor D4 (DRD4) variable number tandem repeat polymorphism and perceived peer drinking norms in adolescent alcohol use and misuse. Development and Psychopathology, 29(1), 173-183. Doi: 10.1017/S0954579416000080 PMID: 26902782
Zaso, M. J., Park, A., Kim, J., Gellis, L. A., Kwon, H., & Maisto, S. A. (2016). The associations among prior drinking consequences, subjective evaluations, and subsequent alcohol outcomes. Psychology of Addictive Behaviors, 30(3), 367-376. Doi: 10.1037/adb0000166 PMID: 27214171