Thomas McKay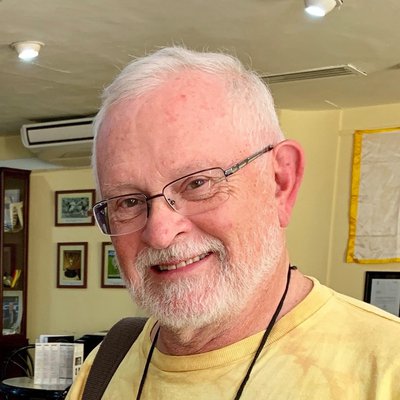 Thomas McKay
Professor Emeritus

CONTACT
Philosophy
541 Hall of Languages
Email: tjmckay@syr.edu

Research and Teaching Interests
Thomas McKay's principal interests include the philosophy of language and logic. His publications have been on topics in modal logic, on reference, on belief and action, and on plural predication and quantification. He has written a text employing restricted quantification, Modern Formal Logic (Macmillan, 1989; second edition, Thomson, 2006), a critical thinking text, Reasons, Explanations and Decisions (Wadsworth, 2000), and the book Plural Predication (Oxford, 2006).
Books and Textbooks
Acp Modern Formal Logic 2e, by Thomas J. McKay, Cengage Learning; 2nd edition (2008), ISBN-13: 978-1426647055

Plural Predication, by Thomas McKay, Clarendon Press; 1 edition (August 17, 2006), 272pp., ISBN-13: 978-0199278145
Journal Articles:
"Essentialism in Quantified Modal Logic," Journal of Philosophical Logic 4 (1975), 423-438.

"Counterfactuals with Disjunctive Antecedents," with Peter van Inwagen, Philosophical Studies 31 (1977), 353-356.

"The Principle of Predication," Journal of Philosophical Logic 7 (1978), 19-26.

"Natural Kind Terms and Standards of Membership," with Cindy Stern, Linguistics and Philosophy 3 (1979), 27-34.

"On Proper Names in Belief Ascriptions," Philosophical Studies 39 (1981), 287-303.

"On Showing Invalidity," Canadian Journal of Philosophy 14 (1984), 97-100.

Critical Review of Michael Devitt's Designation, Noûs 18 (1984), 357-367.

"Actions and De Re Beliefs," Canadian Journal of Philosophy 14 (1984), 631-635.

"On Critical Thinking," American Philosophical Association Newsletter on Teaching Philosophy, Spring-Summer 1985, 19-20.

"His Burning Pants," Notre Dame Journal of Formal Logic 27 (1986), 393-400.

"Lowe and Baldwin on Modalities," Mind 95 (1986), 499-505.

"he himself: Undiscovering an Anaphor," Linguistic Inquiry 22 (1991), 368-373.

"Representing de re Beliefs," Linguistics and Philosophy 14 (1991), 711-739.

"Analogy and Argument," Teaching Philosophy, 20 (1997), 49-60.

"A reconsideration of an argument against compatibilism," Philosophical Topics, 24 (1996), 113-121. (Actually published in late 1997.)

Critical Notice of Words without Objects (a book by Henry Laycock), Canadian Journal of Philosophy, forthcoming.