Mario Nisbett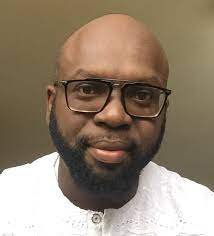 Mario Nisbett
Pronouns: he/him/his
Visiting Assistant Teaching Professor

CONTACT
African American Studies


Degrees
Ph.D. in 2015 University of California, Berkeley
M.A. in 2003 Morgan State University
B.A. in 1999 University of the Virgin Islands
Mario Nisbett (he/him/his) joins the Department of African American Studies in the College of Arts and Sciences for the Academic Year of 2022-23 as a visiting assistant teaching professor. He will teach classes in African International Relations, Caribbean Society, and Pan-Africanism.
Prior to joining Syracuse University, Nisbett has been a lecturer at the Centre for African and International Studies at the University of Cape Coast (UCC) in Ghana from since 2018 where he teaches African in Dispersion, Pan-Africanism, and African Economies and Development. Prior to UCC, he served as visiting assistant professor at Susquehanna University from 2017-18, teaching classes on African Civilizations and Pan-Africanism. He also has teaching experience as visiting or adjunct professor at Florida International University (2017, 2019, 2021), Clark University (2016), and the University of Maryland (2003).
Nisbett's research interests are in the history and politics of Africa and the African diaspora. He has contributed chapters to edited volumes including "Claiming Asante: The Akan Origins of Jamaican Maroons," which appeared in The Asante World (17-21st Century). Also, he has a few journal publications including "Defining and Utilizing Diaspora" in Contemporary Journal of African Studies. He is the author of the book, The Workings of Diaspora (Lexington Books, 2021).
He is the recent recipient of the Centre for African and International Studies' student-sponsored Citation of Honor Award at UCC. Nisbett is a member of a number of professional associations such as Association for the Study of the Worldwide African Diaspora, Society of Caribbean Studies, and African Studies Association of Africa. Since 2020, he has service as Examination and Registration Officer at the Centre for African and International Studies, UCC.