Graham J. Leuschke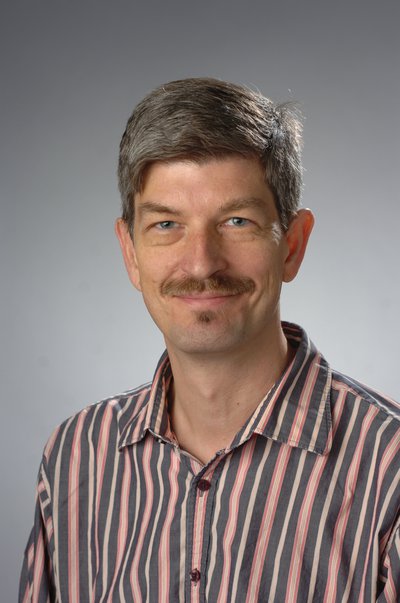 Graham J. Leuschke
Professor and Department Chair

CONTACT
Mathematics
317G Carnegie Library
Email: gjleusch@syr.edu
Office: 315.443.1500

Degrees
Ph.D. in Mathematics, University of Nebraska - Lincoln, 2000.
Professor Leuschke works in commutative algebra, especially in those aspects closely related to representation theory and non-commutative algebraic geometry. He is particularly interested in maximal Cohen-Macaulay modules over Cohen-Macaulay rings.
Representations of Algebras, edited by Graham Leuschke, Frauke Bleher, Ralf Schiffler, and Dan Zacharia, Amer Mathematical Society (May 20, 2018), 296pp., ISBN-13: 978-1470435769

Cohen-Macaulay Representations

Cohen-Macaulay Representations: Mathematical Surveys and Monographs, Volume 181, by Graham J. Leuschke and Roger Wiegand, 2012, 367 pp., Print ISBN: 978-0-8218-7581-0

24 Hours Of Local Cohomology, by Srikanth Iyengar, Graham J. Leuschke, Anton Leykin, Claudia Miller, Ezra Miller, Anurag K. Singh, and Uli Walther. American Mathematical Society, 2007.
Website:

Mailing Address:
215 Carnegie Building
Syracuse, NY 13244-1150