Gregg Lambert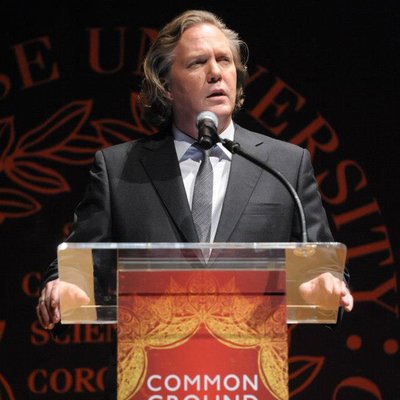 Gregg Lambert
Dean's Professor, Humanities: Founding Director of the Syracuse University Humanities Center in Central New York

CONTACT
Humanities Center
Humanities Faculty
301 Tolley Humanities Building
Email: glambert@syr.edu
Office: 315.443.7192

Professor Lambert received a Ph.D. in Comparative Literature with Emphasis in Critical Theory from University of California at Irvine in 1995, finishing his dissertation under the direction of the late-French philosopher Jacques Derrida and literary theorist Gabriele Schwab. Prior to entering the program at UC Irvine, between 1984 and 1987 he was a fellow in the Center for Hermeneutic Studies at the Graduate Theological Union, where he completed a Masters program in Theology and Literature, and also completed graduate studies in French and Comparative Literature at the University of California, Berkeley.
In 1996, Professor Lambert joined the Department of English at Syracuse University, N.Y., and was later appointed as Chair between 2005 and 2008. He currently holds a research appointment as Dean's Professor of Humanities in the College of Arts and Sciences, where he also serves as Founding Director of The SU Humanities Center and Principal Investigator of the Central New York Humanities Corridor, a collaborative research network between Syracuse University, Cornell University, and University of Rochester funded by the Mellon Foundation.
Professor Lambert is internationally renowned for his scholarly writings on critical theory and film, the contemporary university, Baroque and Neo-Baroque cultural history, and; especially for his work on the philosophers Gilles Deleuze and Jacques Derrida. He has lectured internationally and was recently invited as a Visiting Distinguished Professor at Ewha University, Seoul National University, and in the winter of 2010 was appointed as the BK21 Visiting Distinguished Scholar at Sungkyunkwan University, South Korea.
He has also served as a lead investigator of several other major multi-institutional research and interdisciplinary initiatives in addition to the Humanities Corridor Project, including the Trans-Disciplinary Media Studio (with SU School of Architecture) and The Perpetual Peace Project, a multi-lateral curatorial initiative partnered with Slought Foundation (Philadelphia), the European Union National Institutes of Culture, the International Peace Institute, and the United Nations University.
For more current information, please visit Syracuse University Humanities Center or his personal site.
2008- Syracuse University Syracuse, NY
Dean's Professor of the Humanities

2006-2008 Syracuse University Syracuse, NY
Professor of English

2002- 2006 Syracuse University Syracuse, NY
Associate Professor of English

2001- 2006 Syracuse University Syracuse, NY
Associate Professor of Religion (affiliated appointment)

1996 – 2002 Syracuse University Syracuse, NY
Assistant Professor of English

1995 – 1996 University of California Irvine, CA
Visiting Assistant Professor of Comparative Literature
Visiting Faculty Appointments
2016 Kyung Hee University Seoul, Korea
International Visiting Scholar, Global Academy of Future Civilization

2014 University of California Irvine, CA
Distinguished Visiting Professor in Comparative Literature

2013 Utrecht University Utrecht, Netherlands
Distinguished Visiting Fellow in the Humanities

2011 Ewha Women's University Seoul, Korea
BK 21 Visiting Scholar, Winter Program

2010 Seoul National University Seoul, Korea
Visiting Professor, Liberal Studies

2010-2011 Sungkyunkwan University Seoul, Korea
BK21 Distinguished Visiting Scholar

2005 University of Tasmania Australia
Visiting Professor, Philosophy

2003 Emory University Atlanta, GA
Visiting Professor, Comparative Literature

2000 Beijing University Beijing, China
Visiting Professor, Comparative Literature

1995–1996 University of California Irvine, CA
Visiting Assistant Professor of Comparative Literature
Administrative Appointments
2008-present Syracuse University Syracuse, NY
Principal Investigator, The Central New York Humanities Corridor
2008-2014 Syracuse University Syracuse, NY
Founding Director, The Syracuse University Humanities Center
2005- 2008 Syracuse University Syracuse, NY
Chair of English Department
2003- 2005 Syracuse University Syracuse, NY
Director of Graduate Studies, English Department