Youmie J. Kim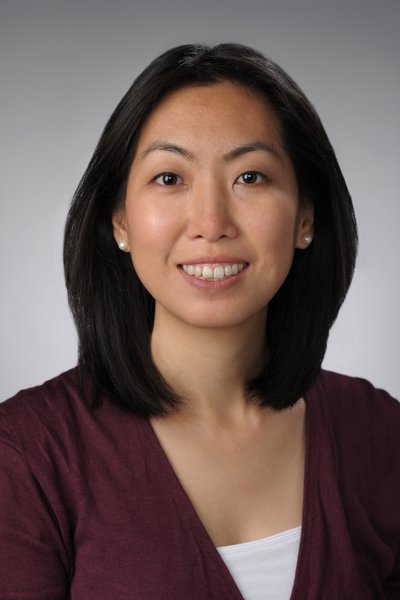 Youmie J. Kim
Assistant Professor, English to Speakers of Other Languages (ESOL)

CONTACT
Languages, Literatures, and Linguistics
340H HB Crouse Hall
Email: ykim27@syr.edu
Office: 315.443.9484

Degrees
Ph.D. in Applied Linguistics, Arizona State University, Aug. 2016
Dissertation: A Theoretical Framework for Understanding Second Language Writing Strategies
Committee: Dr. Paul Kei Matsuda (Chair), Dr. Aya Matsuda, Dr. Mark A. James
M.S. in Education with TESOL Concentration, University of Pennsylvania, December 2008
Certificate of Completion, Intermediate Chinese, Shaanxi Normal University, People's Republic of China, December 2004
B.S. in Mathematics and Secondary Mathematics Education, University of Maryland at College Park, May 2003
Research and Teaching Interests
Dr. Youmie Kim coordinates and teaches courses in the English to Speakers of Other Language program. She presents regularly at the American Association of Applied Linguistics conference and Symposium on Second Language Writing. She has presented on teaching second language writing, strategies for learning and communicating in a second language, ESL curriculum development, learning transfer, and using technology to facilitate communicative practices.
Graduate Teaching Associate (Supervisor to Student Teachers), Mary Lou Fulton Teacher's College, Arizona State University, 2010-2011 SED 496: Field Experience III
Guest Lecturer, English Department, Arizona State University, November 16, 2015
ENG/LIN 591: Teaching Second Language Writing (for Dr. Paul Kei Matsuda on November 16, 2015)
LIN 521: Methods of Teaching English as a Second Language (for Dr. Aya Matsuda on October 8, 2015)
English Pronunciation Teacher, Seoul University of Foreign Studies, South Korea, 2009
Book Chapter
Kim, Y. J., Hammill, M. J., & Matsuda, P. K. (accepted by the editors). Intensive English Programs and First Year Composition: Bridging the gap. In N. DeJoy (Ed.), Cross language opportunities in the academy: Models for engagement.

Manuscripts Under Review
Kim, Y. J. Writing strategies: A new definition and classification system.
Kim, Y. J. Writing strategies in English as a second language writing textbooks.