Wayne Franits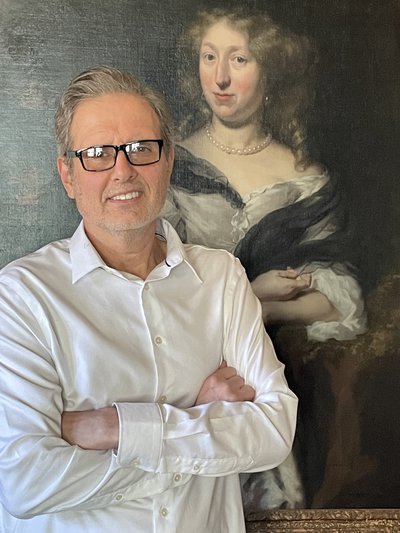 Wayne Franits
Distinguished Professor and Chair

CONTACT
Art and Music Histories
308 B Bowne Hall
Email: wefranit@syr.edu
Office: 315.443.5038

PROGRAM AFFILIATIONS
Medieval and Renaissance Studies

Degrees
Ph. D. Art History, Institute of Fine Arts, New York University, 1987
M. A. Art History, Queens College, City University of New York, 1981
B. A. Art History, State University of New York @ Stonybrook, 1978
Courses Taught
Undergraduate
Paper Arts in the Low Countries, 1400-1700
Baroque Art in Northern Europe
Baroque Art in Southern Europe
Art in Eighteenth-Century Europe
Seventeenth-Century Dutch Painting
Graduate
Problems of Meaning and Interpretation in Northern European Art, 1400-1700
Paper Arts in the Low Countries, 1400-1700
Seventeenth-Century Dutch Painting
Vermeer and Dutch Genre Painting
Rembrandt and His Workshop
Caravaggio and Caravaggism in Europe
Art & Patronage in England, 1558-1702
Wayne Franits is a specialist in seventeenth-century Dutch and Flemish art. His extensive publications have explored a variety of topics within the field, ranging from genre painting and portraiture to the work of the Dutch followers of Caravaggio. Franits's courses, particularly those on the M.A. level, tend to be tied to his research interests. In recent years, Franits has published books on the early seventeenth-century Dutch painters, Johannes Vermeer (2015) and Godefridus Schalcken (2018 and 2023) as well as The Ashgate Research Companion to Dutch Art of the Seventeenth Century (2016).
He is currently pursuing research on late seventeenth-century art collections in English country houses and on the art of Rembrandt during his early career in relation to contemporary genre painting.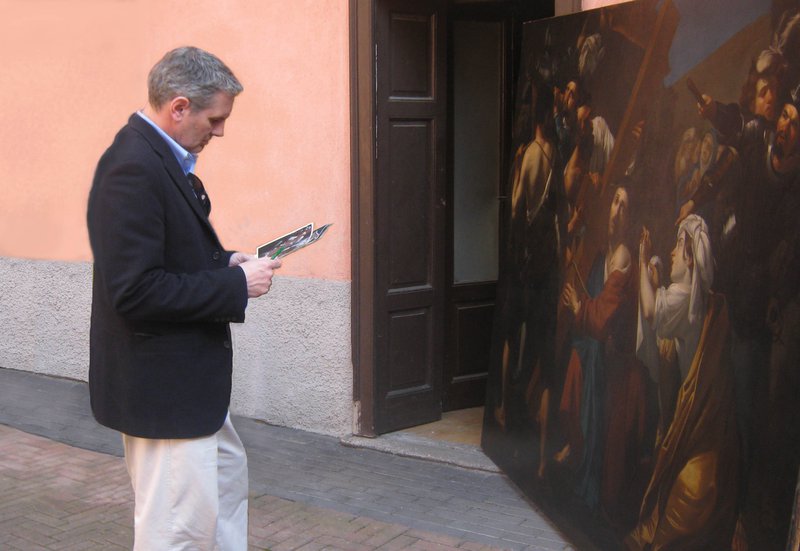 "Theodoor Rombouts; A Performer in His Own Paintings," by Wayne Franits, in: exhib. cat. Theodoor Rombouts (1597-1637). Virtuoso of Flemish Caravaggism, ed. Frederica van Dam, Ghent, Belgium: Museum voor Schone Kunsten, 2023, pp. 70-79.
"Utrecht Painters from the Hohenbuchau Collection," by Wayne Franits, in: Johann Kräfter, ed., The Hohenbuchau Collection; A Supplement, Vienna, Liechtenstein. The Princely Collections, 2022, pp. 86-97.
"Honour and Shame in Dutch Seventeenth-Century Art and Culture," by Wayne Franits, in: Questioning Pictorial Genres in Dutch Seventeenth-Century Art, ed. M. Osnabrugge, Turnhout: Brepols, 2021, pp. 331-51.
"Genreschilderskunst," in: De zeventiende eeuw, ed. by J. Noorman et al. Leiden: Leiden University Press 2021, pp. 357-76.
"A New Painting by Hendrick ter Brugghen," by Wayne Franits, The Burlington Magazine 163 (September 2021), pp. 806-811.
"Rembrandt and the Convention of the Scholar in Dutch Genre Painting," [Wayne Franits and Laura Thiel-Convery] in exhib. cat. Rembrandt: Portrait of a Man, Prague, National Gallery of Prague, 2020, pp. 33-45.