Ulrich Englich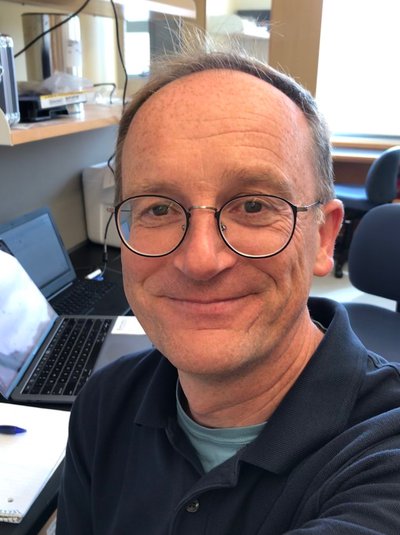 Ulrich Englich
Research Assistant Professor

CONTACT
Forensic Science

Email: uenglich@syr.edu
Office: 315.443.5250

Education & Honors
1994 - Dr. rer. nat., (PhD equiv.) Philipps University Marburg, Germany
1996 - Postdoctoral Fellowship, Deutsche Forschungsgemeinschaft DFG, Germany
2003 - Visiting Scientist, University of Auckland, New Zealand,
2013 - Distinguished Lecturer and Visiting Scientist Institute of Analytical Chemistry and Food Chemistry, Technical University Graz, Austria
Courses Taught
CHE 106: General Chemistry
CHE 335: Chemical and Biochemical Analysis
CHE 450: Intro to Chemical Research
FSC 406: Advanced Forensic Science
FSC & CHE 444: Forensic Chemical Analysis
FSC 605: Basic Laboratory Skills
FSC 644: Forensic Chemical Analysis
The use and abuse of drugs is an ongoing problem in the US and around the world. Drug abuse is often observed in connection with criminal investigations, but is also related to health, social and economic problems.
Research in my laboratory is generally concerned with the application of new analytical methods to problems in forensic science. A specific focus is the development of modern physical and chemical methods to improve the detection of drugs and drug metabolites in the human body and the environment.
We are combining separation methods, for example gas and liquid chromatography, with various spectroscopic detection methods, notably mass spectrometry
Possible target drugs are opioids, cannabis and synthetic cannabinoids, but also novel psychoactive substances such as synthetic opioids, cannabinoids, cathinones, etc.
Thorne, R.E., Kmetko, J., Warkentin, M., Englich, U.:
Quantifying X-ray radiation damage in protein crystals.
Acta Crystallographica, 2007, A63, S88
Ruhlandt-Senge, K., Guino-o, M.A., Alexander, J.S., McKee, M., Hope, H., Englich, U.:
When VSEPR fails: Experimental and theoretical investigations of the behavior of alkaline earth metal acetylides.
Chemistry - A European Journal, 2009, 15, 11842 – 11852
Kmetko, J., Warkentin, M., Englich, U., and Thorne, R.:
Can Radiation Damage to Protein Crystals Be Reduced Using Small Molecule Compounds?
Acta Crystallographica, 2011, D67, 881-893
Khan, I.; Gillilan, R.; Kriksunov, I.; Williams, R.; Zipfel, W. R. & Englich, U.:
Confocal microscopy on the beamline: novel three-dimensional imaging and sample positioning
Journal of Applied Crystallography, 2012, 45, 936-943
Hodgman, Michael; Holland, Michael G.; Englich, Ulrich; Wojcik, Susan M.; Grant, William D.; & Leitner, Erich (2016):
The Influence of Polyethylene Glycol Solution on the Dissolution Rate of Sustained Release Morphine
Journal of Medical Toxicology, 2016, 12(4), 391-395
Cherrington, B.; Englich, U.; Niruntari, S.; Grant, W. D.; Hodgman, M. (2019):
Monoamine oxidase A inhibition by toxic concentrations of metaxalone
Clinical Toxicology, 2019, 1-5
Recent Abstracts & Presentations
Mehta, P., Baquero, S., Englich, U.
Examining Validity, Reproducibility and Sensitivity of the Quantification of 11-Nor-9-Carboxy-Δ9-Tetrahydrocannabinol in Urinary Samples via GC-MS with Various Extraction Methods,
44th annual meeting, Northeastern Association of Forensic Scientists (NEAFS), Oct 23-27, 2018, Bolton Landing, NY.
Smith, J. Englich, U.
Detection and Quantitation of Synthetic Cannabinoids and their Metabolites in Urine,
2019 LSAMP Symposium, Apr 26, 2019, Syracuse University, Syracuse, NY
Taruvinga, D.; Tun, E. T.; Englich, U.
Kratom- Extraction and Quantitation Methods of Mitragynine in Urine Samples ,
45th annual meeting, Northeastern Association of Forensic Scientists (NEAFS), Nov 12-16, 2019, Lancaster, PA.
Tun, E. T.; Taruvinga, D.; Englich, U.
A study on the Extraction of Mitragynine by Using Solid Phase Extraction, Current Trends in Forensic Toxicology, Online Symposium, June 08-12, 2020
Valenti, K., Englich, U.
SLE and SPE Extraction Methods: Quantitation of carboxy-THC and Synthetic Cannabinoids in Oral Fluid via GCMS
The 2021 College of Arts and Sciences Research Festival, Apr 30, 2021, Syracuse University, Syracuse, NY