Kevan Edwards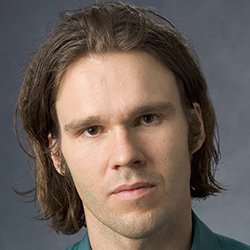 Kevan Edwards
Associate Professor

CONTACT
Philosophy
525 Hall of Languages
Email: kedwar02@syr.edu

PROGRAM AFFILIATIONS
Logic

Research and Teaching Interests
Kevan Edwards primarily works in philosophy of mind, philosophy of language and cognitive science. He is especially interested in a framework that combines a use-theoretic conception of natural language with a compositional and referentialist-cum-representational account of mental content. He has side-interests in related areas of metaphysics and epistemology.
Kevan recently moved from University of Kansas, where he spent two years. Prior to this, he did his graduate work at Rutgers, under the supervision of Jerry Fodor.
Visit Professor Edwards' homepage.
"Keeping (Direct) Reference of Mind" (Noûs, 2013)
"Concept Referentialism and the Role of Empty Concepts" (Mind and Language, 2010)
"What Concepts Do" (Synthese, 2009)
"Referring When Push Comes to Shove" (New Waves in Philosophy of Language, ed., Sarah Sawyer, 2009)