Marvin Druger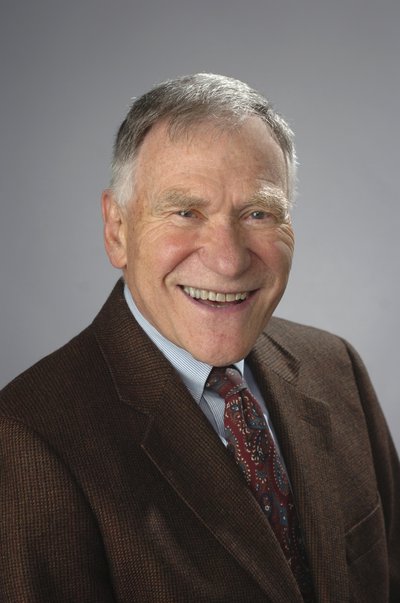 Marvin Druger
Emeritus Professor

CONTACT
Biology
315 Life Sciences Complex
Email: mdruger@syr.edu

Meredith Professor for Teaching Excellence (Biology Department) and Professor (Science Teaching Department, School of Education)
Dr. Druger is a Laura J. and L. Douglas Meredith Professor for Teaching Excellence. He has taught introduction to Biology for more than 50 years. He served as president of the National Science Teachers Association (NSTA), the Association for Science Teacher Education (ASTE), and twice president of the Society for College Science Teachers (SCST). He is the recipient of the Robert Carleton Award from NSTA and the Honorary Emeritus Member Award from ASTE – the highest awards bestowed by these international science education organizations. Currently, Dr. Druger is secretary of the Education Section (Q) of the American Association for the Advancement of Science (AAAS) – the largest multidisciplinary science organization in the world. He also published a book of poems for children of all ages (i.e., Strange Creatures and Other Poems).
Principal Investigator, NSF-funded GK-12 project: The Syracuse University/Onondaga County Schools Partnership fro Improvement of Science Education. $1,486,421 (2003-2006).
Coordinator, Frontiers of Science Lecture Series (l988-present), Syracuse University. This lecture series is designed to increase public awareness of recent developments in science, and to stimulate thought and discussion about the moral, ethical and societal implications of these advances.
Co-Coordinator, Pathways to Knowledge Lecture Series (Fall, 1999 - present). This lecture series was designed to convey the research of Ph.D. students to undergraduates, to broaden the academic horizons of undergraduates, and to provide undergraduates with insights into graduate education.
Ph.D., Columbia University, 1961
Postdoc, Commonwealth Scientific Industrial Research Organization (CSIRO) in Australia, (NIH Postdoctoral Research Fellow)1961-1962
BIO 21/123 General Biology
BIO 200 Selected Topics: General Biology
BIO SCI 544 Teaching of College Science
ISA 358 Human Body Health and Disease (UC Short Residency Course)