David Lissner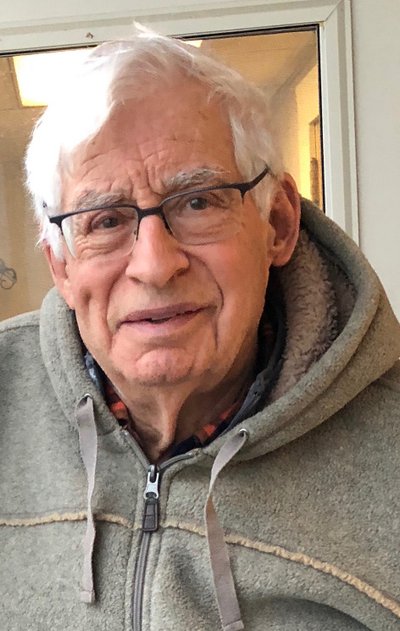 David Lissner
Professor Emeritus

Mathematics

David B. Lissner, age 92, passed away on August 7, 2023.
David was born in Rochester, NY to the late Arthur and Leona (Brophel) Lissner. David grew up in Montclair, NJ and spent summers at the family cottage on Conesus Lake near Geneseo, NY. He was a 1949 graduate of Montclair High School and a 1953 graduate of the Massachusetts Institute of Technology where he earned a B.S. in aeronautical engineering and Phi Beta Kappa honors. After working as a design engineer at North American Aviation in southern California (1953-55) he earned a Ph.D. in mathematics from Cornell University in 1959 where he was named to the Cornell chapters of the Phi Kappa Phi honor society and the Society of the Sigma Xi, a research honor society of science and engineering.
After teaching at Northwestern University and Yale University, David spent the next 35 years as a professor in the Mathematics Department of Syracuse University in Syracuse, NY. David taught algebra and calculus, published eight research papers in linear algebra and commutative algebra, directed dissertations for six Ph.D. candidates and published undergraduate textbooks for probability courses. David took a sabbatical year to be an associate professor at Copenhagen University (1970-71) and held an Andrew Mellon Curriculum Development grant (1979-80). David was an instructor in the SU Auburn Prison Program (1981-83) and a field supervisor in the SU Project Advance program for 19 years, which offered self-paced classes for high school students to earn college credits. As a result of this role, David visited 10-20 schools annually, even for years after his retirement. He also wrote several Self-Paced Calculus Study Guides for the Center for Instructional Development and a text for Texas Instruments on the use of the TI-81 graphing calculator in calculus.
In his free time, David enjoyed reading non-fiction, studying chess, watching sports on tv, and attending Syracuse basketball and football games. In his retirement, David became a voracious reader, usually with multiple books, the current issue of the New Yorker magazine and a sudoku game underway at any time, right up to his final days. His intellect and curiosity made him a reliable source on a broad array of topics and always an informed conversationalist. Other interests led him to work in Alaska when he was 20, buy a motorcycle when he was 50, learn computer coding when he was 70, swim a mile when he was 80 and take keyboard lessons when he was 90. David was often described as smart, kind, funny, humble, and calm. He liked being surrounded by books, timepieces, chess boards and his loved ones. David was a loving husband, father and grandfather who will be dearly missed by all.
David is survived by his wife of 58 years, Maureen (Dickson) Lissner; children, Simon G. Lissner and Holly A. Lissner and their spouses Nancy A. Lissner and Richard B. Angiullo; grandchildren, Isabella C. Angiullo, Elise L. Angiullo, Madison E. Lissner and Richard D. Angiullo and nine nieces and nephews. David is predeceased by his brother, Dr. Bart Lissner of St. Louis, MO.
Funeral service will be held at St. Ann Church in Wilmington, Delaware at 11AM on Thursday, October 12, 2023.
In lieu of flowers, the family encourages donations to one of the organizations that David supported over the years: Doctors Without Borders, Catholic Relief Services, Southern Poverty Law Center, and Feeding America.