Cristina E. Pardo Porto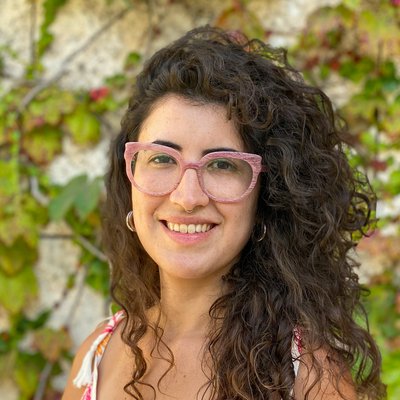 Cristina E. Pardo Porto
Pronouns: She, ella
Assistant Professor

CONTACT
Languages, Literatures, and Linguistics
330 HB Crouse Hall
Email: cepardop@syr.edu

PROGRAM AFFILIATIONS
Latino-Latin American Studies
Spanish Language Literature and Culture

Degrees
Ph.D. Latin American, Iberian, and Latino Cultures, The Graduate Center, CUNY, 2022
M.Phil. Latin American, Iberian, and Latino Cultures, The Graduate Center, CUNY, 2020
Critical Theory Certificate, The Graduate Center, CUNY, 2019
M.A. Latin American Literature, Universidad Complutense de Madrid, 2016
B.A. Spanish, Universidad Complutense de Madrid, 2015
Courses Taught
SPA 301- Approaches to Reading Texts
SPA 481- The Literature of Latinos in the US
SPA 400- Latin American Diasporas: Art, Texts, Photography
SPA 600- Decolonizing Visualities of Latin/x America
SPA 601- Critical Theory and Research Methods
Cristina E. Pardo Porto is Assistant Professor of Spanish and the 2023-2024 Faculty Research Fellow at the Humanities Center. Her research focuses on the intersection of visuality and coloniality in the Americas, with an emphasis on the global diasporic networks of Central America and the Caribbean. She employs a transhistorical and transnational approach to explore how art and literature address topics like race, gender, immigration, and the environment. Her primary focus is on first-generation and migrant Latin American artists and writers based in the United States.
Pardo Porto's ongoing book manuscript presents a decolonial history of Latin American photography. It examines contemporary uses of historical photography in Central America and the Caribbean, emphasizing the confluence of history, photography, and diaspora. By weaving together photography's foundational concepts of time and movement, the book sheds light on present-day perspectives that have evolved from historically rooted photographic practices tied to colonialism. It spotlights photographers' artworks that provide counternarratives on human displacements, indigenous and racial justice, collective memory, trauma, and cultural loss within diasporic contexts across the Americas.
Expanding upon Pardo Porto's environmental humanities and visual culture focus, her concurrent project explores the historical interplay of imperialism, tourism, and immigration. This research covers topics like extractive industries, environmental toxicity, climate influence, human-nonhuman interactions, futurity, and the visual representation of natural environments across diverse media, including visual arts, postcards and travel narratives, herbariums, literature, and film.
Central American and Caribbean Studies; Latinx Studies; Diaspora, Border, and Migration Studies; Visual Culture Studies; Critical Race Studies; Decolonial Studies; Ecocriticism and Environmental Humanities; Affect Theory; the History of Latin American Photography; Latin American and Latinx Literatures.
American Comparative Literature Association
College Art Association
Latin American Studies Association
Modern Language Association
Photography Network
Cristina E. Pardo Porto is the coeditor of the upcoming book titled Plants and Animals in Latin American Cultures and has also coedited two special issues of Istmo, both titled "Photography in, on, and from Central America." Her contributions extend to published and forthcoming articles in academic journals, including Letras hispanas and Romance Quarterly.
Professor Pardo Porto was awarded the Graduate Center Award for Excellence in Teaching, the Graduate Center Dissertation Year Fellowship, the Research Grant by the Graduate Center Office of the Provost, and the Open Pedagogy Fellowship by The Mina Rees Library. Her research and education projects have been funded by the Humanities Center (Syracuse University), the CUNY Humanities Alliance, The Publics Lab (CUNY), the Center for Latin American, Caribbean and Latino Studies, Los Angeles Review of Books, and the Teaching and Learning Center (CUNY).
Before joining Syracuse University, Pardo Porto taught at the César E. Chávez Department of Chicana/o and Central American Studies of the University of California, Los Angeles, and at Hunter, Lehman, and Queens colleges of the City University of New York.