Heather D. Coleman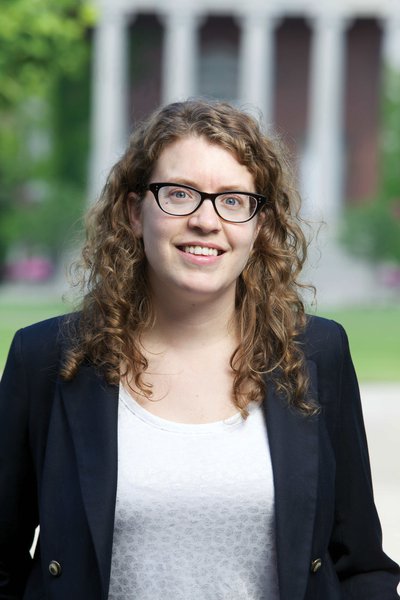 Heather D. Coleman
Associate Professor

CONTACT
Biology
460 Life Sciences Complex
Email: hcoleman@syr.edu
Office: 315.443.0453

PROGRAM AFFILIATIONS
Biochemistry
Biotechnology

Degrees
Postdoctoral Fellow, Queensland University of Technology (2008-2011)
Ph.D., University of British Columbia (2008)
Courses Taught
BIO 459/659: Plants and People
BIO 421: Biotechnology Capstone Seminar
Genetic and environmental control of cell wall formation, xylogenesis, plant biotechnology, molecular farming, functional genomics.
Research Spotlight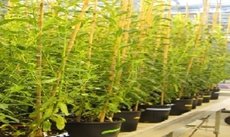 Research in the Coleman Lab focuses on understanding how plant cell walls are formed and the various internal and external factors which influence their characteristics, particularly in terms of composition and structure. The cell wall is important in plants for structure, support, defense and water transport, and from a human perspective influences the ways in which we can use plants as structural materials, food, fiber and fuel. We use poplar as a model system for this research. Current projects in the lab include the hyperexpression of cellulases in poplar and the investigation of the role that nitrogen metabolism plays in cell wall formation.
Xiao Y, Poovaiah C, Unda F, Ritchie L, Dombrov M, Phalen C, Argyros A, Coleman HD. (2020) Expression of the Trichoderma reesei expansin-like protein, Swollenin, in poplar improves sugar release by enzymatic hydrolysis. Biomass and Bioenergy, 134: 105473
Strauss SH, Boerjan W, Chiang V, Costanza A, Coleman HD, Davis JM, Lu M-Z, Mansfield SD, Merkle S, Myburg AA, Nilsson O, Pilate G, Powell WA, Seguin A, Valenzuela S. (2019) Certification for gene-edited forests. Science. 365:767-768
Poovaiah C, Coleman HD. (2019) Development of secondary cell walls in cells adjacent to vessel elements may be controlled by signals from the vessel element. Tree Physiology, 39:511-513
Xiao Y, He X, Ojeda-Lassalle Y, Poovaiah CP, Coleman HD. (2018) Expression of a hyperthermophilic endoglucanase in hybrid poplar modifies the plant cell wall and enhances digestibility. Biotechnology for Biofuels, 11:225
Poovaiah C, Bewg WP, Lan W, Ralph J, Coleman HD. (2016) Sugarcane transgenics expressing MYB transcription factors show improved glucose release. Biotechnology for Biofuels 9: 1-18.