Chris Hanson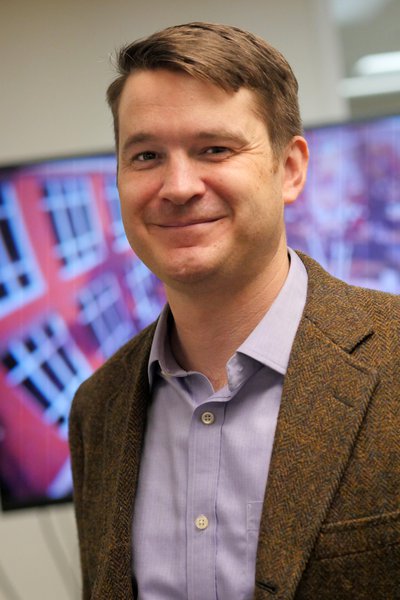 Chris Hanson
Associate Professor

CONTACT
English
413 Hall of Languages
Email: cphanson@syr.edu
Office: 315.443.4159

PROGRAM AFFILIATIONS
Digital Humanities [ILM]

Recent Courses
Undergraduate
ENG 156 Interpretation of Games (lecture)
ENG 146 Interpretation of New Media (lecture)
COM 300/600 Esports and Media (co-taught with Professor Olivia Stomski)
ENG 410 Practices of Games
ENG 420 Esports and Games in Culture
HNR 320/ENG 444 Game Studies in Practice
ENG 440 Game Histories and Cultures
ENG 330 Time across Media
ENG 340 New Media Forms
ENG 410 Television Genres as Practice
Graduate
ENG 630 Genres Across Media Forms
ENG 730 Game Studies
ENG 630 Theories of New Media
Project Advance
Games in the Classroom
Beyond the Screen: Reading and Teaching New Media
After completing a BA in Media Studies at Carleton College, Chris Hanson worked for a number of years in video game, esports, and software development, and later assisted with the planning and production of an educational series and content for PBS. Chris returned to academia in Los Angeles and received his MA and PhD in Critical Studies at the University of Southern California School of Cinematic Arts. His first book. Game Time: Understanding Temporality in Video Games (Indiana University Press, 2018), examines the function of time in digital and analog games, and he is currently completing a book about game designer Roberta Williams.
He serves as an advising faculty member for the Goldring Arts Journalism Program in the S.I. Newhouse School of Public Communications, and he co-teaches the Newhouse course "Esports and Media" with Professor Olivia Stomski (Newhouse). Chris has also taught courses in the Renée Crown University Honors Program and for Project Advance. He serves as the faculty advisor for the university's Gaming Club and Esports Club, and assisted with the planning and development of Syracuse University's esports room and the Digital Scholarship Space in Bird Library.
Game studies, game and esports industry studies, television studies, genre, emerging media, avant-garde film and video, and temporality.