Arun Brahmbhatt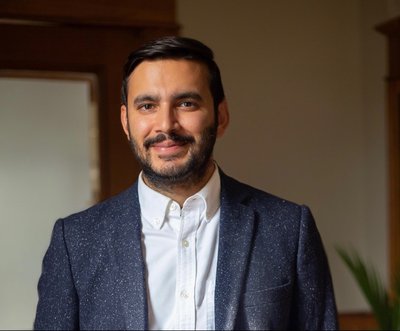 Arun Brahmbhatt
Assistant Professor

CONTACT
Religion
513 Hall of Languages
Email: ajbrahmb@syr.edu

PROGRAM AFFILIATIONS
South Asian Studies

Degrees
PhD, University of Toronto, Department for the Study of Religion & Centre for South Asian Studies, 2018.
MTS, Harvard Divinity School, South Asian Religions, 2008.
BA, Tufts University, 2006.
Arun Brahmbhatt is a scholar of language, place, and modernity in colonial and contemporary South Asia and in the South Asian diaspora. His book project, Debating Sanskrit: The Scholastic Imperative in Modern Hinduism, employs archival, textual, and ethnographic approaches to examine the sustained deployment of Sanskrit in Gujarati religious communities from the nineteenth century to the present day.
Sanskrit knowledge systems, commentarial traditions, religious narrative, postcolonial historiography
Hinduism & South Asian Religions
Shivdasani Visiting Fellowship, Oxford Centre for Hindu Studies, 2022
Faculty Research Fellowship Award, St. Lawrence University, 2021
Mellon-Sawyer Seminar Graduate Fellowship, University of Toronto, 2014-2016
Fulbright-Nehru Research Fellowship, 2012-2013