Alicia K. Hatcher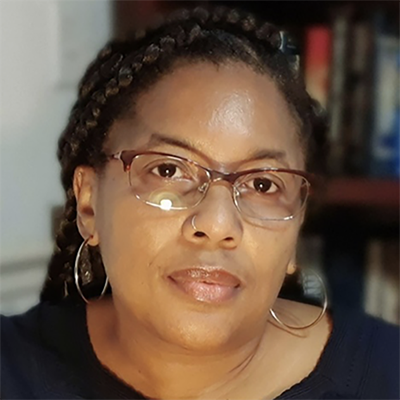 Alicia K. Hatcher
Pronouns: she/her/hers
Assistant Professor

CONTACT
Writing Studies, Rhetoric, and Composition
214 HB Crouse Hall
Email: akhatche@syr.edu
Office: 315.443.1091

Degrees
Ph.D. in Rhetoric, Writing, and Professional Communication, East Carolina University in 2021
M.A. in English, North Carolina Central University in 2010
B.A. in English, University of North Carolina in Greensboro in 2002
Certificate in Teaching English as a Foreign Language, Azusa Pacific University in 2012
Alicia K. Hatcher (she/her/hers) joins the Department of Writing Studies, Rhetoric, and Composition in the College of Arts and Sciences in Fall 2022 as a tenure-track assistant professor. She will teach classes in African American Rhetorics and Literacies.
Prior to joining Syracuse University, Hatcher was an assistant professor at The University of Scranton from 2021-2022 where she taught courses focusing on first year writing, workplace writing, and race, rhetoric, and sport. Prior to The University of Scranton, she served as adjunct instructor at North Carolina Central University from 2016-2021, teaching composition, literature, and technical writing courses. From 2014-2017, she served as English Instructor at Fayetteville Technical Community College, teaching developmental reading and English as well as courses in applied communications, writing and research in the disciplines, and African American literature. From 2013-2015, she was an adjunct instructor at Campbell University, teaching first year writing. From 2012-2014, she served as an adjunct instructor at Guilford Technical Community College, teaching courses in expository writing, argument-based research, professional research and reporting, and introduction to literature.
African American Rhetorics and Literacies
Hatcher's research focuses on Black Rhetorical Practices, and her project "Performative Symbolic Resistance" analyzes the specific rhetorical practices used by Black athletes as tools of resistance. She uses these contexts to build an analytical framework for understanding resistant actions as rhetorical acts and literacy practices. She was a roundtable participant for Constellations: A Cultural Rhetorics Publishing Space, June 2020 "Academic #BlackLivesMatter: Black Faculty and Graduate Students Tell Their Stories," and she is co-editor for the Journal of Multimodal Rhetorics' Special Issue on Comics/Visual Rhetorics, Decoloniality, and Liberatory Futures to be published Fall 2022.
Hatcher is a 2022 recipient of the National Council of Teachers of English's (NCTE) Cultivating New Voices Among Scholars of Color fellowship, a prestigious fellowship designed to support early career postsecondary faculty of color as they draw from their own cultural and linguistic perspectives and conceptualize, plan, conduct, write, and disseminate findings from their research.
Professor Hatcher was awarded the 2018 Council of Programs in Technical and Scientific Communication (CPTSC) Bedford St. Martin's Diversity Scholarship and received the 2020 Association of Teachers of Technical Writing (ATTW) Amplification Award.