Professor Emeritus of Earth and Environmental Sciences Named Fellow of the American Geophysical Union
Jeffrey Karson is among 53 other Fellows in AGU's 2022 class and is Syracuse University's second professor to receive the honor.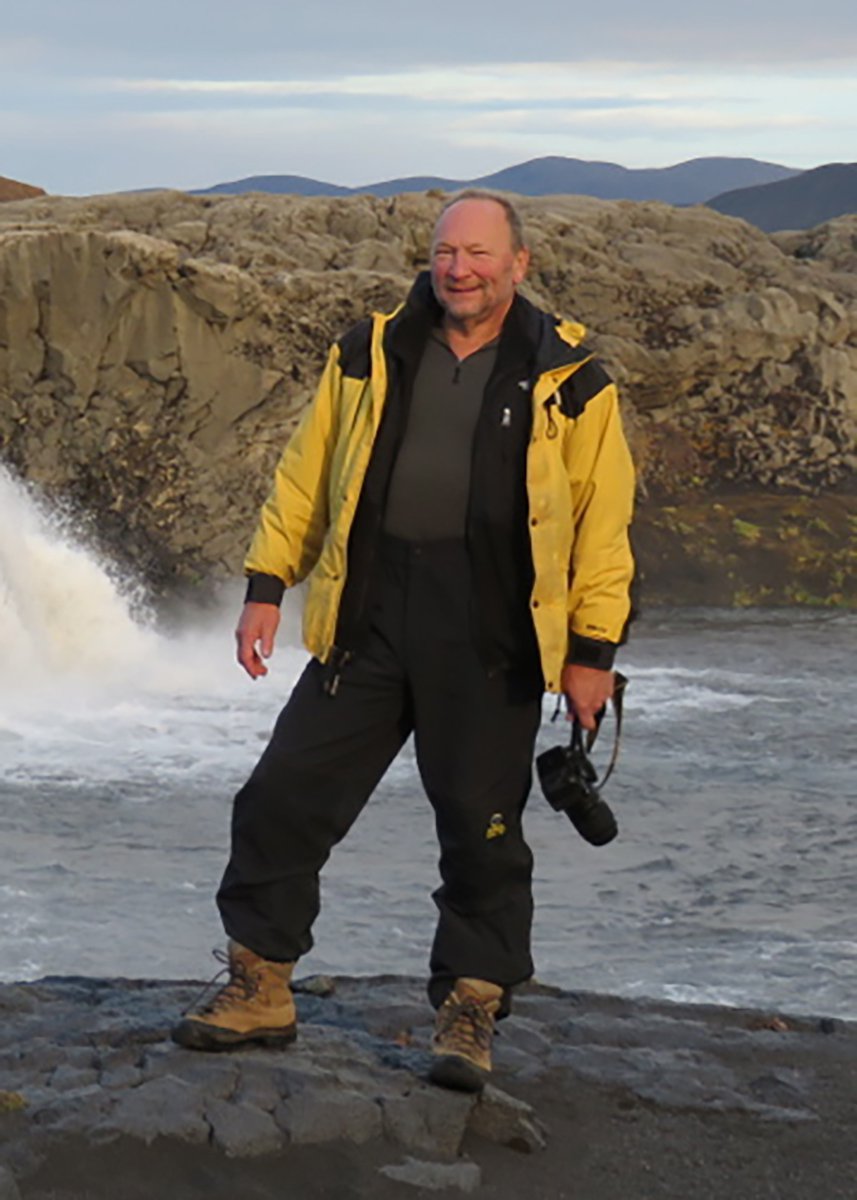 Jeffrey A. Karson, Professor Emeritus of Earth and Environmental Sciences (EES) in the College of Arts and Sciences, has been elected as a Fellow of the American Geophysical Union (AGU), an honor bestowed to less than .1% of members each year. AGU is a nonprofit organization that supports 130,000 members worldwide in Earth and space sciences. Karson is among 53 other individuals in the 2022 Class of Fellows and is the second Syracuse University professor to receive the honor, joining EES Professor Emeritus Donald Siegel who was named a Fellow in 2013.
Karson was selected in recognition of his outstanding achievements and contributions to the field of Earth sciences. A press release distributed by AGU states, "Karson embodies the organization's vision of a thriving, sustainable, and equitable future powered by discovery, innovation, and action. Equally important is that he has conducted himself with integrity, respect, and collaboration while creating deep engagement in education, diversity, and outreach."
Karson joined Syracuse University's Department of Earth and Environmental Sciences in 2006 and was recognized with emeritus status in 2022. During his time at Syracuse, he served as EES department chair and was the Jessie Page Heroy Professor from 2007 to 2013 and again from 2019 to 2021. He is also a co-founder of the Syracuse University Lava Project, a fusion of science and art that creates experimental lava flows for scientific, educational and artistic projects.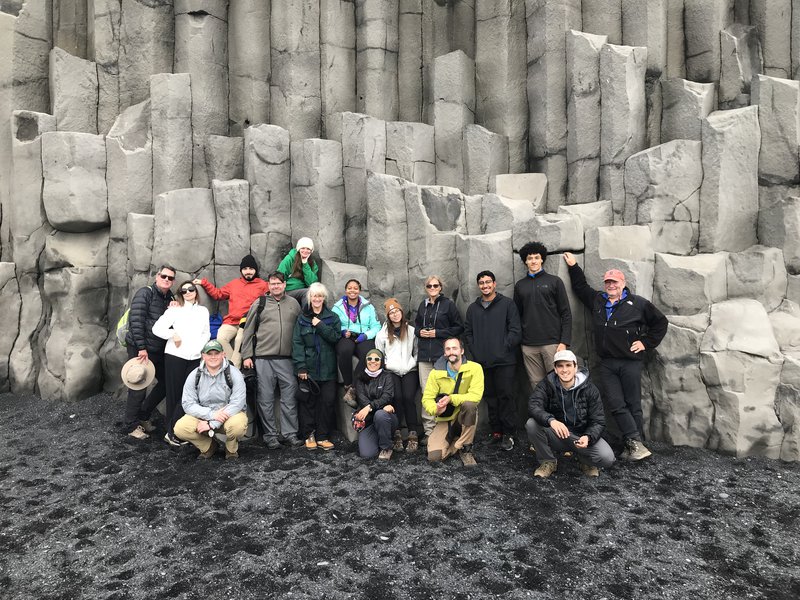 Karson (right) with fellow EES faculty and students during a 2021 geological expedition to Iceland.
Karson's research focuses on the interplay of magmatic construction and mechanical deformation of rifts and transform faults based on investigations of the deep seafloor, continental rifts, and ophiolites (ancient on-land exposures of oceanic crust). He has led numerous field geological investigations and seafloor research projects worldwide, including a 2021 expedition to Iceland. He is the author or co-author of over 150 scientific publications and the lead author of Discovering the Deep: A Photographic Atlas of the Seafloor and Oceanic Crust (Cambridge University Press, 2015), a comprehensive review of the current perception of seafloor spreading and oceanic crust.
"I am deeply honored to be selected as an AGU Fellow," says Karson. "This recognition from the scientific community is a highlight of my career. I look forward to making future contributions to scientific research and the AGU."
AGU will formally recognize this year's recipients during the AGU 2022 Fall Meeting, which will take place in Chicago this December.
Portions of this article have been adapted from an American Geophysical Union press release.
Featured
Jeffrey Karson Professor Emeritus: Tectonics & Magmatism of Rifts and Transform Faults
Media Contact