Finding Her Voice
Emmy-winning alumna AJ Willingham credits the WRC program with sparking her passion for writing.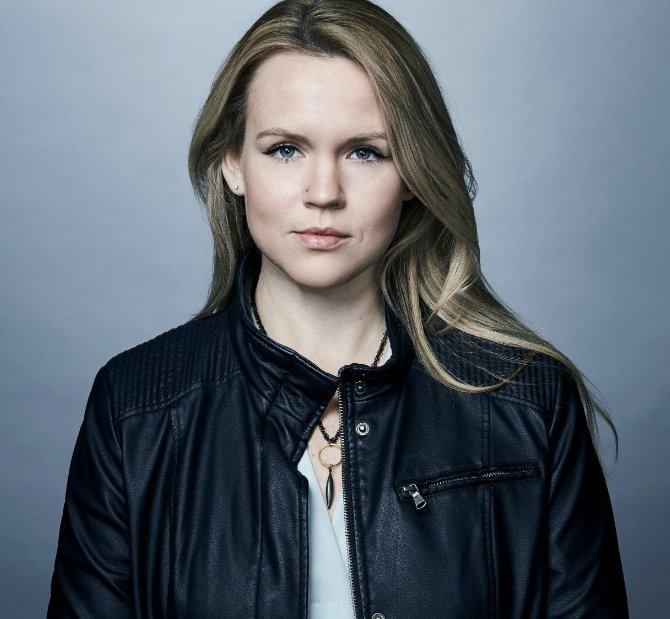 When AJ Willingham '09 enrolled in Syracuse University's College of Arts and Sciences (A&S), she just wanted to be a writer. But, the unique style that she honed while in the Writing Studies, Rhetoric, and Composition (WRC) program led her to great things, including a career with CNN Digital and an Emmy Award for Outstanding Interactive Media.
Willingham started as a broadcast major at the S.I. Newhouse School of Public Communications and later joined the School of Architecture, but when she heard that the College of Arts & Sciences had recently created a new major in writing, rhetoric, and composition, she made yet another switch.
Willingham loved the freedom and the challenges of the program. "The WRC program quickly felt like home. It was an opportunity to explore who I was," she says. "The faculty were very accepting and extremely interested in students' ability to tell their stories without filters. They understood that there was a certain amount of revealing yourself – and that was embraced no matter who you were. In addition, there was a huge element of community responsibility and the idea that, as a writer, you owed it to yourself to do something with that."
"We were having conversations with the faculty about how to identify people's places in the community and given new language to talk about these things in the world," adds Willingham. "It was an education in how to use language that respects people. It emphasized that you're interacting with the world when you put things down on paper. And, that a good writer is a good learner, and a good learner is a good citizen."
WRC Professor Lois Agnew, associate dean of curriculum innovation and pedagogy, as well as Willingham's former advisor, remembers her as a student whose passion stood out.
"AJ was one of those who was such a joy to work with," says Agnew. "The goal of the WRC program has always been to find students who love to write, are fascinated by language and want to see where that can take them. AJ certainly took what she learned here and, combined with her own unique style, put that into practice."
Willingham graduated and went to work for CNN at its Atlanta headquarters. After a few years, she found her niche writing for CNN Digital and was eventually promoted to senior writer. Willingham gained more recognition as the head writer for CNN.com's daily email newsletter, 5 Things, as well as The Good Stuff, an e-newsletter she create with stories of inspiration and the power of people making a difference in their communities.
"The WRC program gave me the confidence and the ability to say, 'This is the way I am, and this is the way I write,'" she explains. "My outlook and the unique voice I think I bring to my work has really helped define my career."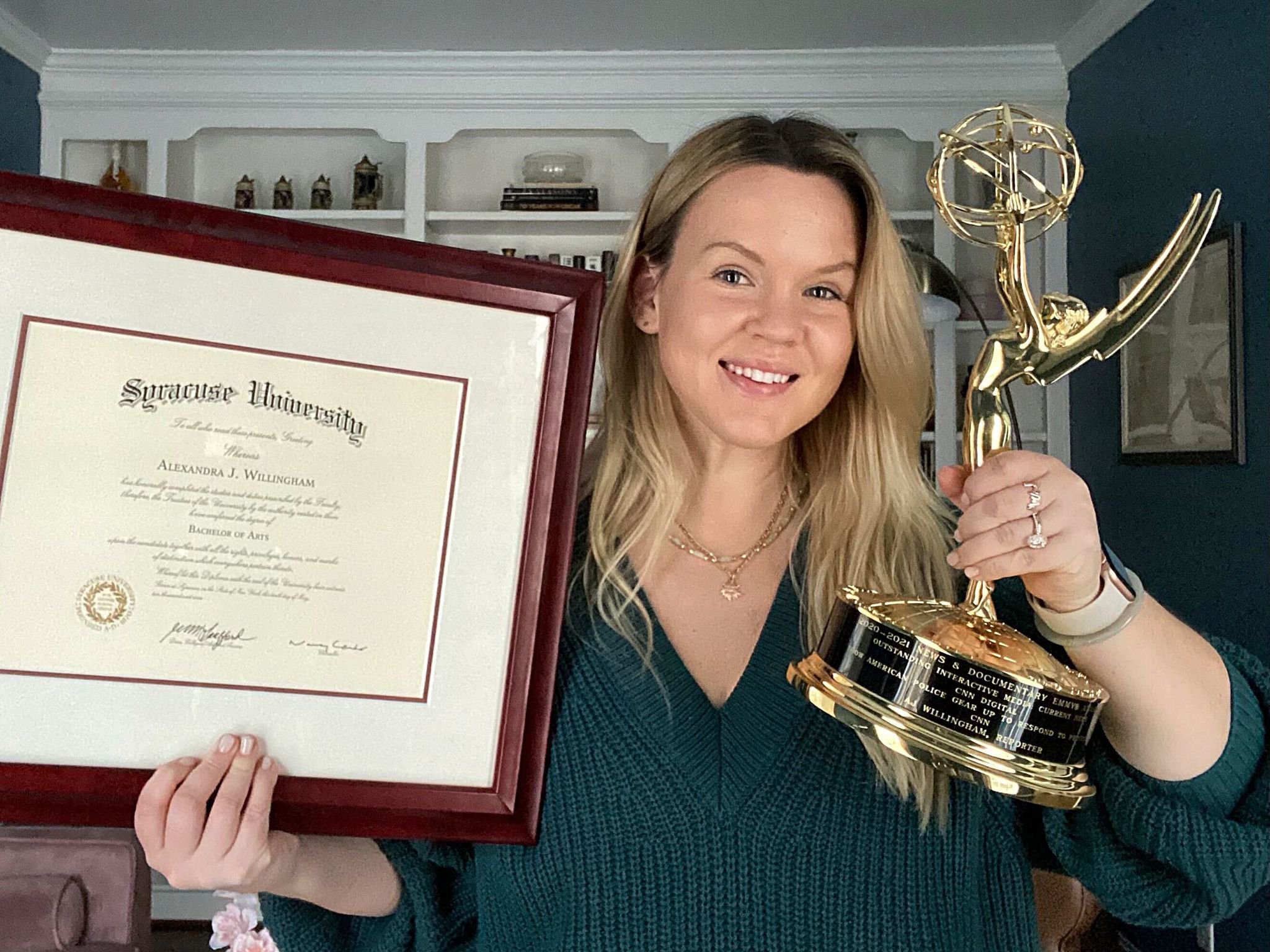 Winning an Emmy, however, was unexpected. During the pandemic, she and colleague Sarah-Grace Mankarious were looking at footage surrounding the death of George Floyd and the social justice protests that were happening in 2020 – and a light bulb went off. Why was there such an inconsistency from city to city in the types of gear police were wearing? That curiosity turned into a CNN interactive, How American Police Gear up to Respond to Protests, which examined the lack of regulation and various levels of funding that determine how much and what kind of equipment police can obtain when it comes to riot control.
The piece went up on CNN.com in May 2021, but one day in August, to her surprise, Willingham's phone started blowing up with congratulatory messages. She had been nominated for an Emmy Award.
"I wanted to educate and help empower people," she says of the project. "To me it was much more about finding the importance in the discovery and putting words next to words. But, in the end, I ended up with an Emmy."
Willingham's career continues on an upward trajectory. She is grateful that she gets to do what she loves and appreciates the courage the WRC Program and faculty gave her to be herself and develop her skills and talents.
"Writing is my first love, and I've learned to love the intentionality and the little things – the words you choose, the purpose with which you set out to share information," she says. "Your gifts, skills and innate abilities are unique, and developing your own voice is key to forging a career and having the kind of success that makes you proud of yourself."