EES Professor Recognized by the Geological Society of America
Professor Christopher Scholz received the 2022 Israel C. Russell Award for his contributions to research and teaching about lake basins.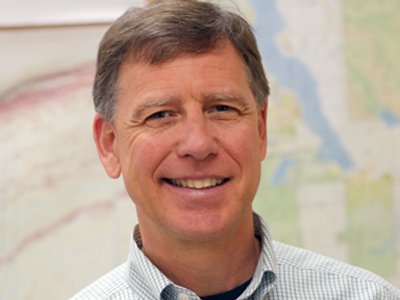 Christopher Scholz, professor in the Department of Earth and Environmental Sciences, is the recipient of the 2022 Israel C. Russell Award from the Geological Society of America's (GSA's) Limnogeology Division. Presented to only one researcher each year, the award recognizes outstanding research, teaching and service in the field of limnogeology, which involves the study of modern and ancient lake basins around the world.
A professor at Syracuse University since 1998, Scholz is a leading expert in lake systems and paleolimnology — reconstructing the past environments of inland waters. His studies explore seismic and sediment core data from lakes around the world to answer fundamental questions about lake system evolution.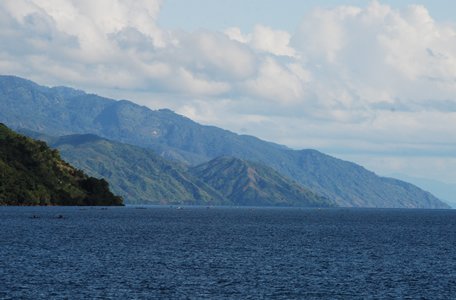 His award citation notes that among his seminal contributions to the field are his work on the Great Lakes of East Africa. Scholz has led several high-profile scientific drilling projects at Lake Malawi, an African Great Lake located between Mozambique, Malawi and Tanzania. During one of those studies, his team drilled a 378 meter long Malawi core, extending back 1.3 million years, offering a continuous record of past climate change affecting the African continent. In addition to working on most of the Great Lakes of Africa, he has also conducted research on Lake Baikal, Siberia (the world's deepest and oldest lake), as well as on many lake basins in North America.
Among his other research achievements, Scholz has authored or co-authored over 100 journal articles and served as principal investigator (PI) or Co-PI on nearly 60 grants. Through a recent collaboration with the Water Resources Institute of New York State, Scholz is leading a team of researchers to study environmental changes over the last 300+ years in two of the Finger Lakes in New York state. The project aims to help understand environmental conditions that lead to harmful algal blooms.
In another study funded by the National Science Foundation, Scholz is working to determine the best areas in East Africa's Lake Victoria to drill as part of a future planned proposal to capture lake sediment and recover long and continuous sedimentary records. As the largest lake in Africa, Lake Victoria is home to hundreds of native organisms and the largest lake fishery on Earth. Past records show that during its 400,000-year history, the lake has dried up and refilled multiple times. A future drilling program would support research to explore how past climate can be linked to lake drying events and how current levels of climate change might affect the lake and the surrounding environment in the future.
Scholz currently holds professional affiliations with the American Association of Petroleum Geologists, the American Geophysical Union and the Geological Society of America. Among his other awards and honors, Scholz received the Syracuse University Chancellor's Citation for Faculty Excellence and Distinction in 2017 and served as Director of Undergraduate Studies for the Department of Earth and environmental sciences from 2007 to 2011. During his time at Syracuse, he has also advised 24 graduate students and nine post-doctoral scholars.
Featured
Christopher Scholz Professor: Paleolimnology and Rift Basin Evolution
Media Contact