A&S Student Research on Display
Over 100 undergraduate A&S students gather at the Life Sciences Complex to share their work with faculty, peers and guests.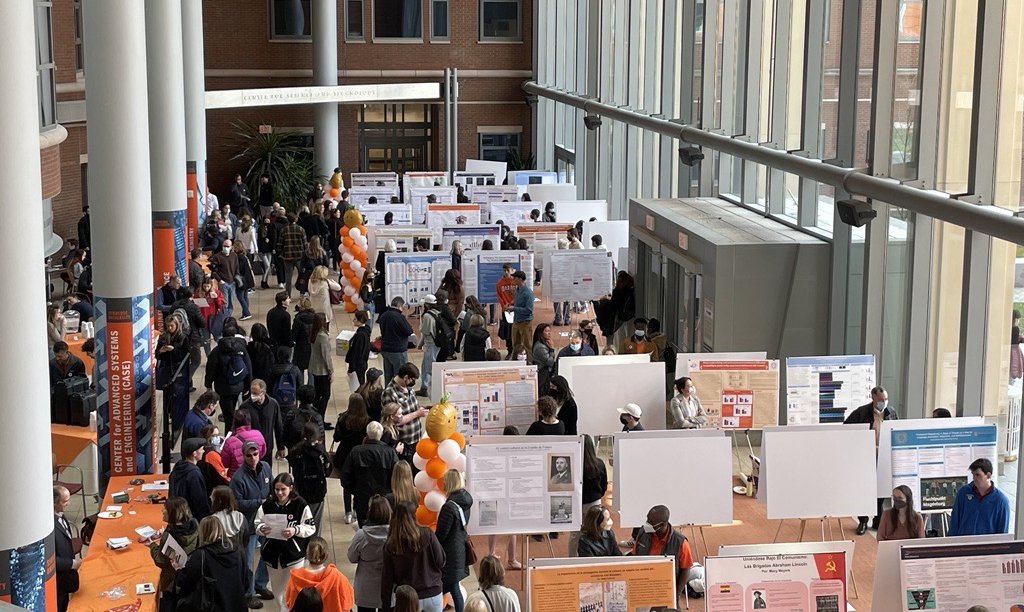 The College of Arts and Sciences hosted one of Syracuse University's largest in-person undergraduate research festivals on April 22, 2022. The event offered a sneak peek of scholarly possibilities to current and also admitted students who were on campus for a visit.
With project titles ranging from "Analysis of Abraham Lincoln Brigade Posters/Postcards Propaganda" (Gillian Follett '22) to "Determining Cause of Death Using Machine Learning Algorithms" (Cheyene Muenzel '22), the student research on display investigated topics of the past through a contemporary lens and explored research innovation of today.
After being canceled in 2020 due the pandemic and going virtual on Gather.town in 2021, this year's event marked the first in-person festival in three years. Well over 100 undergraduate students presented their findings to fellow peers, faculty, staff and visitors in the Milton Atrium of the Life Sciences Complex.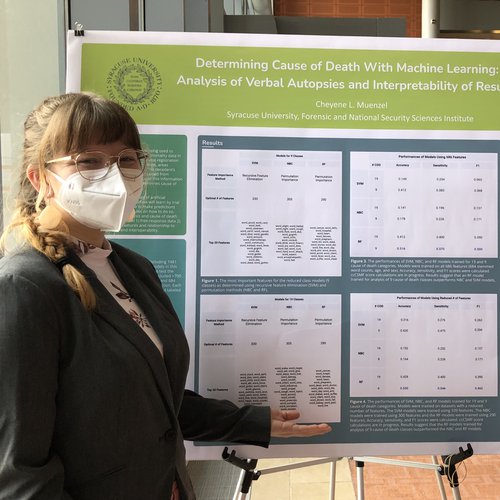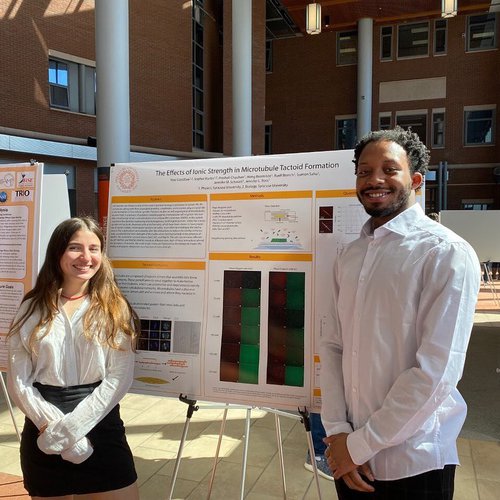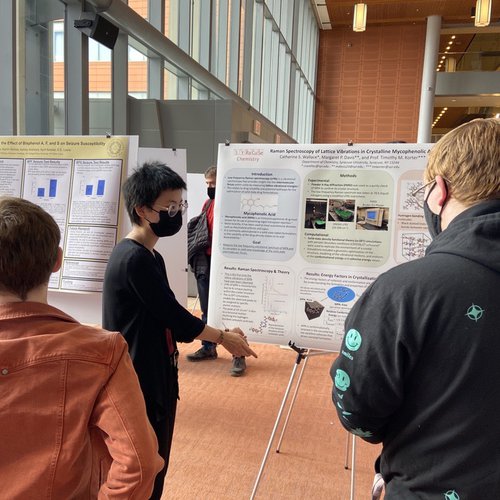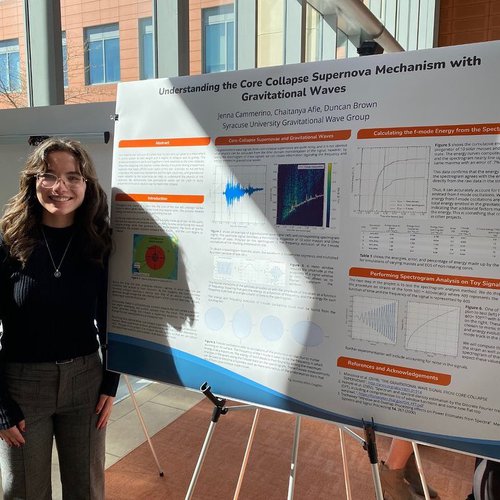 The festival took place on a day where students accepted to Syracuse University and their families visited campus to get a taste of the Orange experience. One of their activities was visiting the festival to learn about the many research opportunities available to A&S undergraduates. A large contingent of future students and their families, led by A&S | Maxwell School Director of Undergraduate Recruitment Chris Anderson, took their time enjoying the displays.
The festival featured 82 poster exhibitions and seven faculty-moderated presentations with 24 student panelists, making it one of the largest of any such event at Syracuse University.
Subjects spanned the humanities and sciences, with students taking part from the Departments of Biology, Chemistry, Communication Sciences and Disorders, Forensics, Languages, Literatures and Linguistics, Physics, Psychology and Writing and Rhetoric.
A selection of students shared brief summaries of their research. Watch their interviews below. (Videos from @ArtSciencesSU on Instagram)
Hong Boem Lee, a junior physics major, offers background on his project, The Effects of Ionic Strength in MAP65 Binding to Microtubules.
Languages, literatures and linguistics student Polina Shemanova discusses the motivation for her project, Role of L1 Russian in Acquisition of L2 English Prepositions: Positive vs Negative Transfer.