A&S Physicist Receives Lifetime Achievement Award from the Technology Alliance of Central New York
The award recognizes Professor Eric Schiff's contributions to the field of physics and STEM education.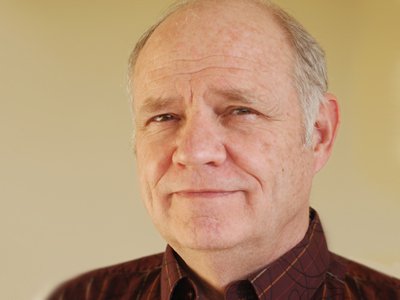 Eric Schiff, professor of physics in the College of Arts and Sciences (A&S), is this year's recipient of the Technology Alliance of Central New York's (TACNY's) Lifetime Achievement Award. Now in its 22nd year, this annual awards celebration presented by TACNY recognizes the best in STEM in Central New York. Each year, one or two individuals are honored with the organization's Lifetime Achievement Award.
Schiff, who started teaching at Syracuse University in 1981, has made significant contributions to the success of the physics department and the University during his career. As department chair of physics from 1997 to 2003, Schiff led initiatives that more than tripled the number of undergraduates majoring in physics and expanded the department's sponsored research efforts. He was chair again from 2018 to 2020. Schiff also served as the advisor to more than 20 doctoral students and postdocs who now work in the field.
Schiff's other leadership roles at the University include interim director of the Syracuse Center of Excellence in Environmental and Energy Systems and associate dean of A&S for the natural sciences and mathematics. As associate dean from 2003 to 2008, he helped oversee the $110M Life Sciences Complex construction project and shared management responsibility for eight academic departments with about 150 professors, 1,500 undergraduate students and 500 graduate students.
Among his areas of specialized research are solar cell device physics and semiconductor charge carrier transport. He has co-authored over 100 research publications with more than 3,000 citations and is co-inventor on three U.S. patents. Schiff has also served as principal investigator for numerous externally funded research projects from government agencies including the Department of Energy and National Science Foundation, as well as corporations including United Solar Ovonic LLC, Boeing, Inc., First Solar, Inc., and SRC, Inc.
Schiff's career spans work from fundamental laboratory inquiry to applications of science to contemporary energy and environmental challenges. He spent two research leaves working with Silicon Valley companies, and served from 2014 through 2017 as a program director for the U.S. government's Advanced Research Projects Administration–Energy (ARPA-E). At ARPA-E, Schiff initiated the SHIELD program to develop marketable solutions to improve the efficiency of legacy single-pane windows.
Among his awards and honors, Schiff received the Syracuse University Chancellor's Citation for Excellence and was named a Fellow of the American Physical Society.
"I am very pleased with this honor both for myself and for the regional community that has enabled my work and the work of many others," says Schiff, who received the award at the TACNY Celebration of Technology Awards Banquet on October 17.
Founded in 1903 as the Technology Club of Syracuse, the Technology Alliance of Central New York's mission is to facilitate community awareness, appreciation, and education of technology; and to collaborate with like-minded organizations across Central New York.