A Passion for Classic Hollywood Cinema
Associate Professor Will Scheibel's recent book examines the life and career of Golden Era Hollywood starlet Gene Tierney.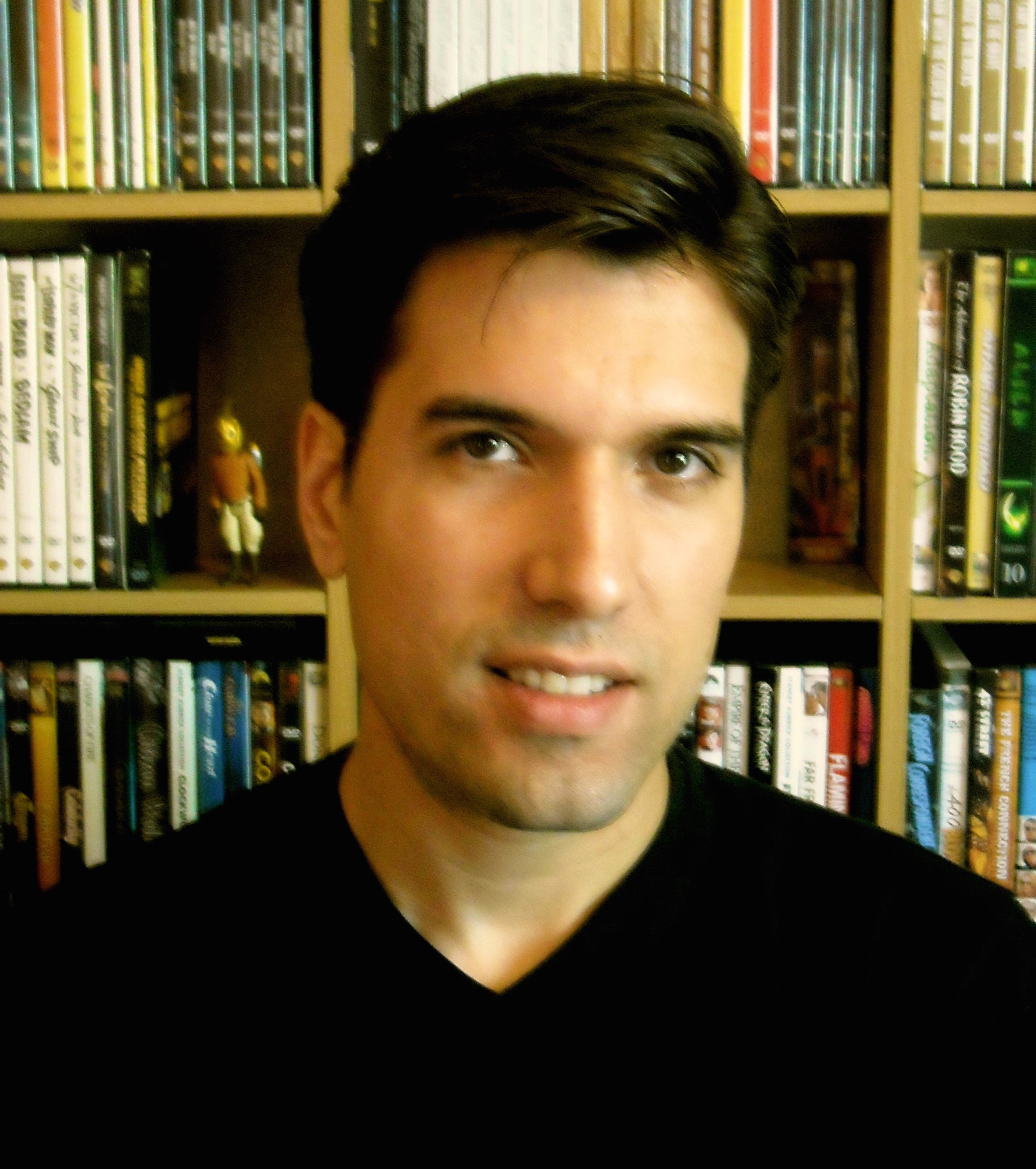 Growing up in Peoria, Illinois, Associate Professor Will Scheibel didn't have access to many foreign or indie films found in art houses. But, as a teenager working at a library and video store, what he did have available to him was a host of films from the Golden Age of Hollywood, which he soon began to appreciate more than current box office releases. This contributed to his interest in U.S. narrative cinema and fueled his specific interest in stars, styles and production trends taking place between the 1930s and 1960s. Scheibel, who teaches in the Department of English and serves as their director of undergraduate studies, recently published a book on the life of one the lesser-known celebrities of that era entitled "Gene Tierney: Star of Hollywood's Homefront."
Scheibel considers Tierney a Hollywood star who didn't quite get the attention that surrounded her counterparts like Joan Crawford and Bette Davis. Tierney was known for her legendary beauty, but she was also plagued by mental illness that, interestingly, was not completely hidden away by the Hollywood studios that tightly controlled the stars of that era. The book looks at the cultural significance of Tierney, who was portrayed in traditional roles of a working woman, wife and mother, while also exploring her psychiatric treatment and so-called "comeback" into the Hollywood scene. In addition, her story draws some interesting parallels between the celebrities of classic Hollywood and those making headlines today.
The following is a Q/A with Scheibel about his recent work:
Q: Where does your love of classic Hollywood come from?
WS: I've always been interested in film. I think of myself less as an academic who works on film than as a cinephile who works in academia, where I'm lucky to be able to teach and write about film professionally. But, I realized that I was much more interested in watching the films of the 1940s and 1950s than watching what was new from Hollywood. I love the dynamic visual style of these films -- the stark cinematography in black and white. There was something about this distinctive look, particularly of film noir, that drew me to them.
Q: Why has the classic era of Hollywood stood the test of time?
WS: The easy answer would be that the classic era quite simply produced some great films, and, while I think that's true to a degree, it doesn't explain why some stars and films from the period are remembered, while others have been forgotten. And, it romanticizes the past by hiding how many bad films came out back then, too. The "timelessness" of old Hollywood has a lot to do with the institutions and cultural forces that have maintained its visibility across generations, securing its associations with vintage glamour and canonical cinema. Repertory programming, cable channels like Turner Classic Movies, and home-video labels and streaming services have allowed these films to maintain a powerful status in our cultural memory, introducing films already identified as "classics" to new audiences. Nostalgia is also a self-perpetuating thing. When an Oscar-winning director like Damien Chazelle pays homage to MGM musicals in "La La Land" or a celebrity like Kim Kardashian wears a Marilyn Monroe dress to the Met Gala, trend-setters establish certain old Hollywood images as worthy of both recognition and imitation. This helps revive attention to historical subjects as repositories for retro style.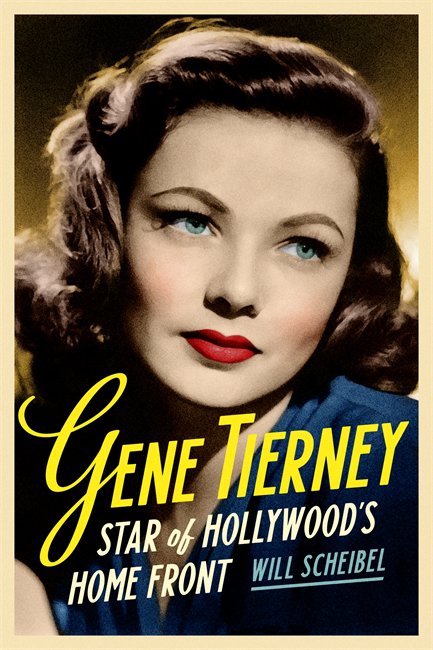 Q: You recently published "Gene Tierney: Star of Hollywood's Home Front." What fascinated you about her?
WS: I've been a fan of her films since childhood, as well as a fan of classic era Hollywood films, in general. She is considered 20th Century Fox's first lady of film noir, particularly in "Laura," where she played a supposed femme fatale in a story of murder and sexual obsession. The book came out of seven years of research and writing. There was plenty out there about Rita Hayworth, Barbara Stanwick and Marilyn Monroe, but I wanted to write about women in film history who have been misremembered, and I always had a fondness for Tierney and her career. The head of 20th Century Fox framed her as "the most beautiful women in movie history," so there was this assumption that because she was so beautiful, she couldn't possibly be a serious actress. Tierney never trained in a prestigious school of acting and wasn't a singer or a dancer, so, she was considered something of a lesser star than some of her contemporaries.
Q: Tierney dealt with mental illness that impacted her career. Why do you think she received such a level of support from the industry at a time when mental illness was not something that was generally discussed?
WS: Mental illness is a stigma that still impacts celebrities today, but it was certainly not something that was talked about much in the celebrity journalism of the 1940s and 1950s. There were stars like Frances Farmer who dealt with mental illness, and people knew about it, but Tierney was a major movie star who underwent public scrutiny about her mental illness. In the 1950s, her roles became smaller and smaller, and soon she left Hollywood. The press blamed it on "exhaustion" and said she was spending time with her family. But, she attempted suicide and was eventually committed to a psychiatric institution. When she returned to Hollywood, presumably cured, the press framed it as a "comeback" and was sympathetic but in a kind of patronizing way. She was labeled as a woman who was overworked and didn't have the strength to carry on, and the press said her romances and her daughter's health issues contributed to her condition. At the time, the five major Hollywood studios controlled the messaging and disseminated the gossip. But, things that had previously been covered up – like Tierney's mental illness – were starting to be exposed. She was not "cured," as the narrative suggested, as it's likely that she had bipolar or a manic depressive disorder.
Q: The Hollywood studios tightly controlled celebrities' PR during the 1940s and 1950s. Today's stars seem to be willing to share so much of themselves, particularly on social media. Does this lack of mystique help or hurt the concept of stardom today? And, how does it impact the mental health conversation?
WS: On the one hand, "oversharing" can be a form of overexposure, and that's harmful when what celebrities let slip or expose about themselves challenges fans' impressions of them. On the other hand, a star's use of social media can be as carefully curated as a studio-controlled publicity campaign (even celebrities' attempts to appear "relatable" online are a performance!). What has changed is really just the medium and the shift in management from the studio to the star. What we want to see is a more informed culture about mental health and greater resources to support it, and I think that starts with a de-stigmatization of mental illness. In comparison to Tierney, today's stars can take advantage of their public positions to raise awareness and serve as advocates for mental health causes. At the minimum, I think stars who are open about their mental illnesses can serve as catalysts for more public conversations in which mental-health experts hopefully participate. And, I think that can only be a good thing.
Q: How do you bring your interest in film and your research into the classroom to enrich your students' education?
WS: All of the classes I teach in the English Department are about film, and, as the department's specialist in popular narrative cinema of the U.S., I have taught classes on film noir and the Hollywood star system in which Tierney has made appearances. What distinguishes the film classes in English from those taught elsewhere on campus is that we don't teach students how to make films, nor do we use films as vehicles to teach something else (e.g., teaching literature through film). Rather, we give students the historical background and analytical skills to be able to interpret the meanings of films as texts and ascertain what they can tell us about cinema as a cultural institution. This humanities-based training in writing, research and critical thinking gives students the tools to formulate arguments supported by evidence, read closely and make judgements, solve problems, communicate better and assume a more informed, responsible role in navigating a world increasingly mediated by screens.