Sloths, Monkeys and Owls, Oh My: Bio Major Gains Hands-on Experience with Endangered Animals in Costa Rica
Pre-health advising helps Leonardo Rivera '22 turn a love for wildlife into a future career in veterinary medicine.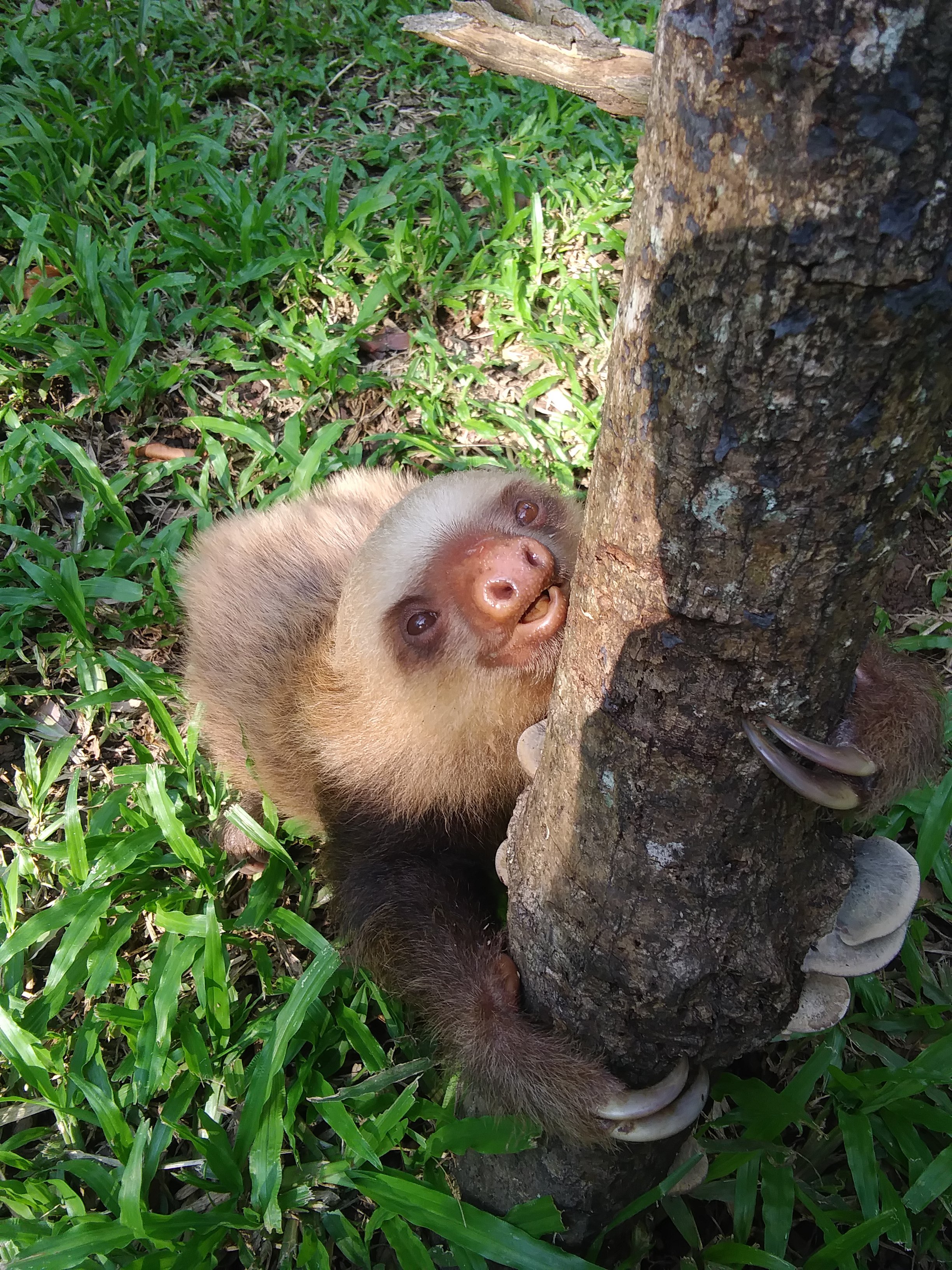 From an early age, Leonardo Rivera '22 had a fondness for animals and wildlife conservation. Growing up in tropical Puerto Rico, the biology major on a pre-veterinary track remembers investigating the habits of hermit crabs in the sand, watching as they would forage for food, while other children were content to swim and play in the surf. Little did he suspect that his love for wild animals would take him first to the College of Arts and Sciences (A&S) and then to Costa Rica.
It wasn't until 2017 that Rivera knew veterinary medicine was the career path he wanted to pursue. In fall of that year, Hurricane Maria slammed his home land of Puerto Rico, marking the strongest storm to hit the island in 90 years. The storm caused nearly 3,000 fatalities and over $90 billion in damage, leaving many homes destroyed and families in economic despair. Family pets also felt the harsh effects, with many people dropping off their animals at shelters or leaving them on the streets, unable to care for them. Rivera's love for animals led him to volunteer at a local animal shelter in the wake of the Maria. From that moment, he knew he was destined for a career in veterinary medicine.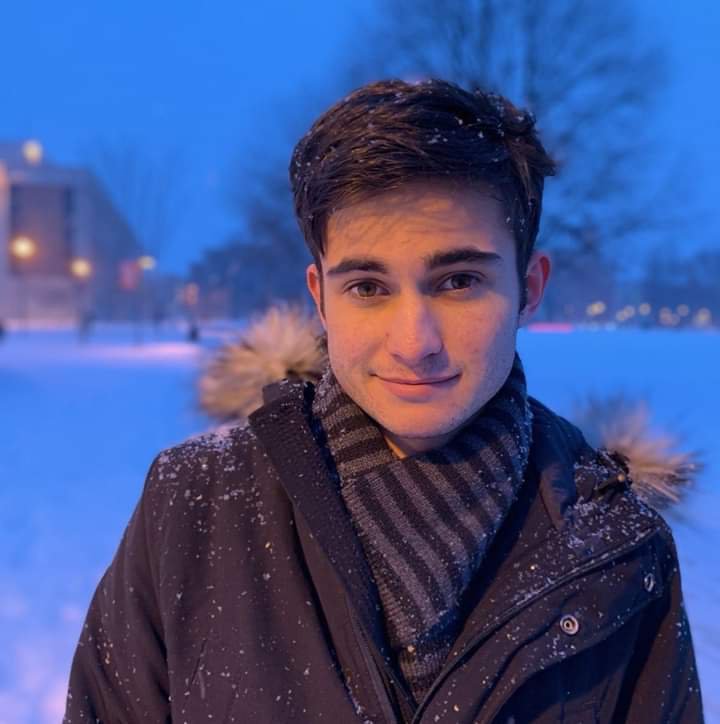 Rivera says he first became interested in Syracuse University when visiting his sister, now an alumna, on campus. When it came time to choose his own academic path, he decided on Syracuse for two main reasons: the impressive lab facilities at the Life Sciences Complex and for the academic and pre-health advising resources provided by the College of Arts & Sciences, which guides undergraduate students through required coursework and experiential learning components so they are prepared for professional school.
Rivera says throughout his time at Syracuse the Office of Pre-Health Advising has helped him to navigate the required pre-professional courses and develop an academic plan. After talking with his advisor, who emphasized the importance of having extracurricular experience on his resume, he connected with the Costa Rica Animal Rescue Center, which works with injured and sick wildlife. He says he was attracted to their program because it provided him a chance to gain hands-on experience rehabilitating endangered species.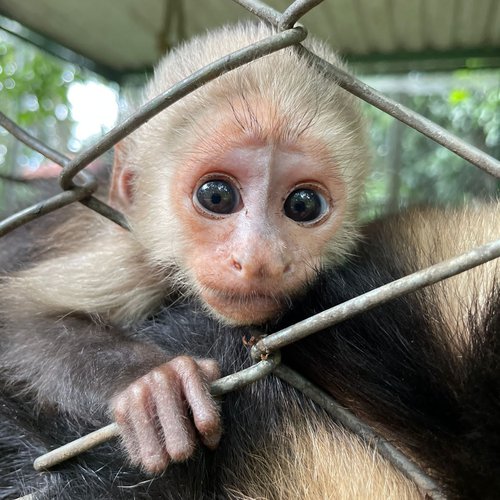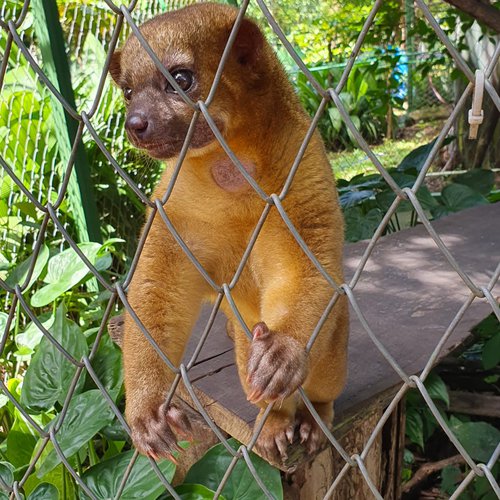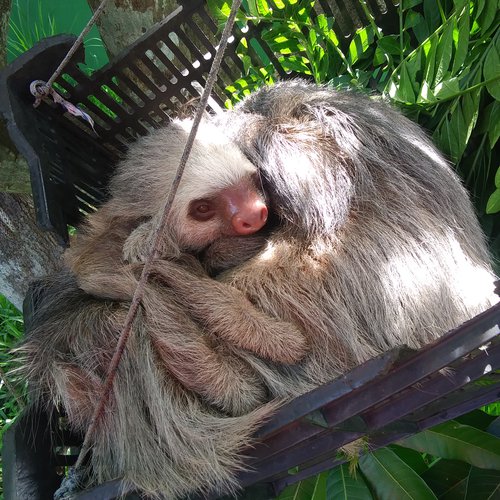 Rivera participated in an internship at the Center during the summer of 2021. Among the animals he worked with were spider monkeys, capuchin monkeys, sloths, kinkajous and owls. Rivera says his day-to-day responsibilities at the animal rescue provided invaluable experience and helped shape his career goals. From developing an exercise routine for orphan sloth cubs to providing muscle therapy to an injured squirrel, Rivera was exposed to new challenges each day, similar to what he will likely encounter as a wildlife veterinarian.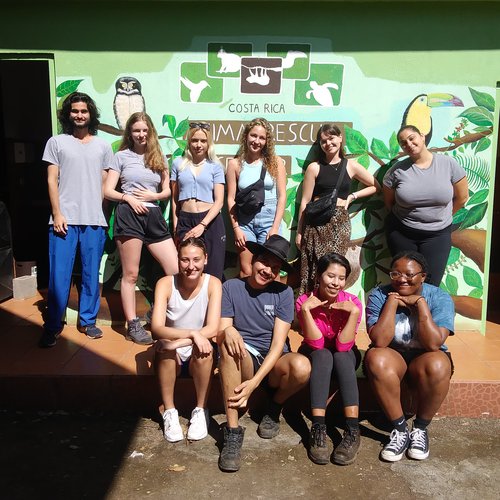 "I was amazed and inspired at the unexpected innovativeness and creativity when working in the field, such as using honey as an antiseptic for a spider monkey suffering from wounds inflicted in a fight with a troop of capuchins, or jerry-rigging a splint for an injured spectacled owl," Rivera says. "It was an experience that will pay dividends in my professional career down the road."
After he graduates from Syracuse, Rivera plans to matriculate into veterinary school in 2022. For students interested in pursuing veterinary school, email the Office of Pre-Health Advising for more information.