Sascha Scott Receives Smithsonian American Art Museum Award for her Essay on Decolonizing U.S. Art History
The award committee noted that Scott's essay marks a pivotal moment in the field.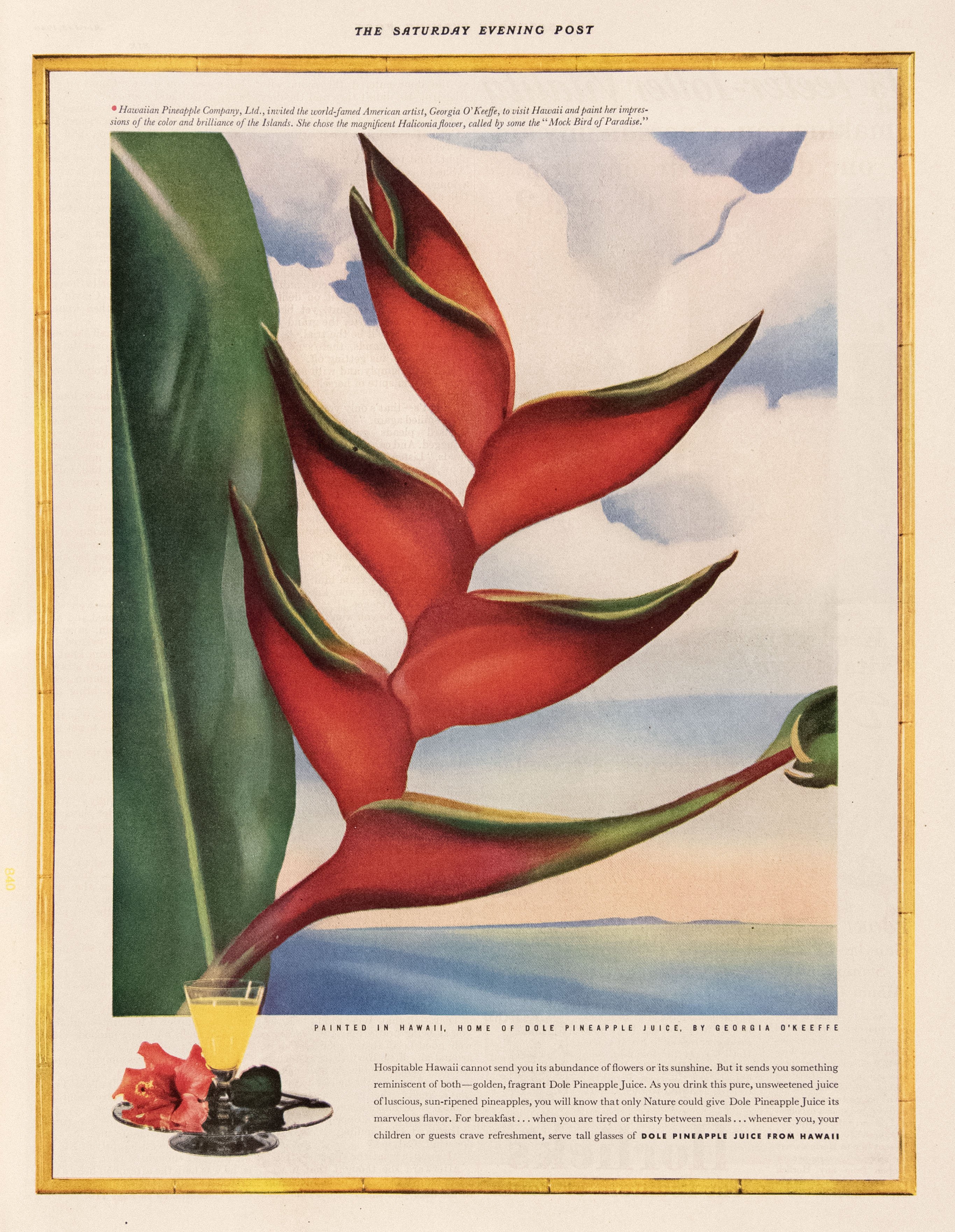 Sascha Scott, associate professor and director of art history graduate studies, is a recipient of the Smithsonian American Art Museum's prestigious Patricia and Phillip Frost Essay Award for her article "Georgia O'Keeffe's Hawai'i? Decolonizing the History of American Modernism," which appeared in the Summer 2020 issue (vol. 34, no. 2) of American Art.
The Frost Essay Award recognizes excellent scholarship in the field of American art history by honoring an essay published the previous year in American Art, the Smithsonian American Art Museum's peer-reviewed journal for new scholarship.
In Scott's article, she addresses a series of Hawaiian Pineapple Company (now Dole Food Company) advertisements from the late 1930s featuring paintings by artist Georgia O'Keeffe. Prior to becoming a well-known food distributor, the Dole family played a role in the conquest of Indigenous Hawaiians in the late 1800s and Scott says that the ads featuring O'Keeffe's paintings sustained the oppression of Indigenous lives and land.
"O'Keeffe, her Hawai'i paintings, and the Dole ads are complicit with settler colonialism in their representation of Hawai'i as exotic and their claims to discovery and land possession," says Scott. Her essay calls on contemporary scholars to confront these colonial assumptions, which are often uncritically repeated in writing about O'Keeffe and, therefore, continue to disenfranchise Indigenous peoples today.
In awarding Scott, the panel of jurors said, "We were impressed by the author's conclusion, which was a call to action. Scott's essay marks a pivotal moment in the field."
Read the full article about Scott's Frost Essay Award.