Novel CBD Research Earns Psychology Ph.D. Candidate Prestigious Dissertation Award
The research excellence award is in recognition of his study on the pain-relieving effects of cannabidiol (CBD).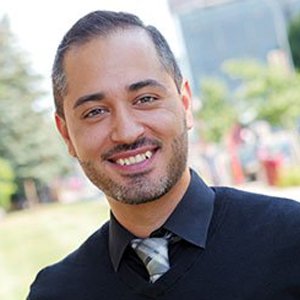 Martin De Vita, Ph.D. candidate in psychology, received the Federation of Associations in Behavioral and Brain Sciences (FABBS) Doctoral Dissertation Research Excellence Award for his study on the pain-relieving effects of cannabidiol (CBD) in humans. De Vita was one of four recipients of the award from a pool of candidates from around the United States. The FABBS Doctoral Dissertation Research Excellence Awards acknowledges and honors graduate student scientists who have conducted doctoral dissertation research of superior scientific quality and broader societal impact.
His dissertation, "The effects of cannabidiol and analgesic expectancies on experimental pain reactivity in healthy adults: A balanced placebo design trial," explored the effectiveness of CBD. His study looked at whether the pain relief CBD users claim to experience is due to pharmacological effects or placebo effects – which is pain relief that comes from someone's expectations of how they think the drug should make them feel and not the actual drug itself. De Vita's research team found that CBD and expectancies for receiving CBD do not appear to reduce experimental pain intensity, but do make the pain feel less unpleasant.
De Vita's research has garnered national media attention, being featured in outlets including The Hill, Yahoo!, WebMD and Medical News Today.
Read more about De Vita's CBD research.