Disability Justice Advocate Eli Clare is the CNY Humanities Corridor's 2021 Distinguished Visiting Collaborator
Clare will discuss his ongoing work during two virtual presentations on October 28 and 29.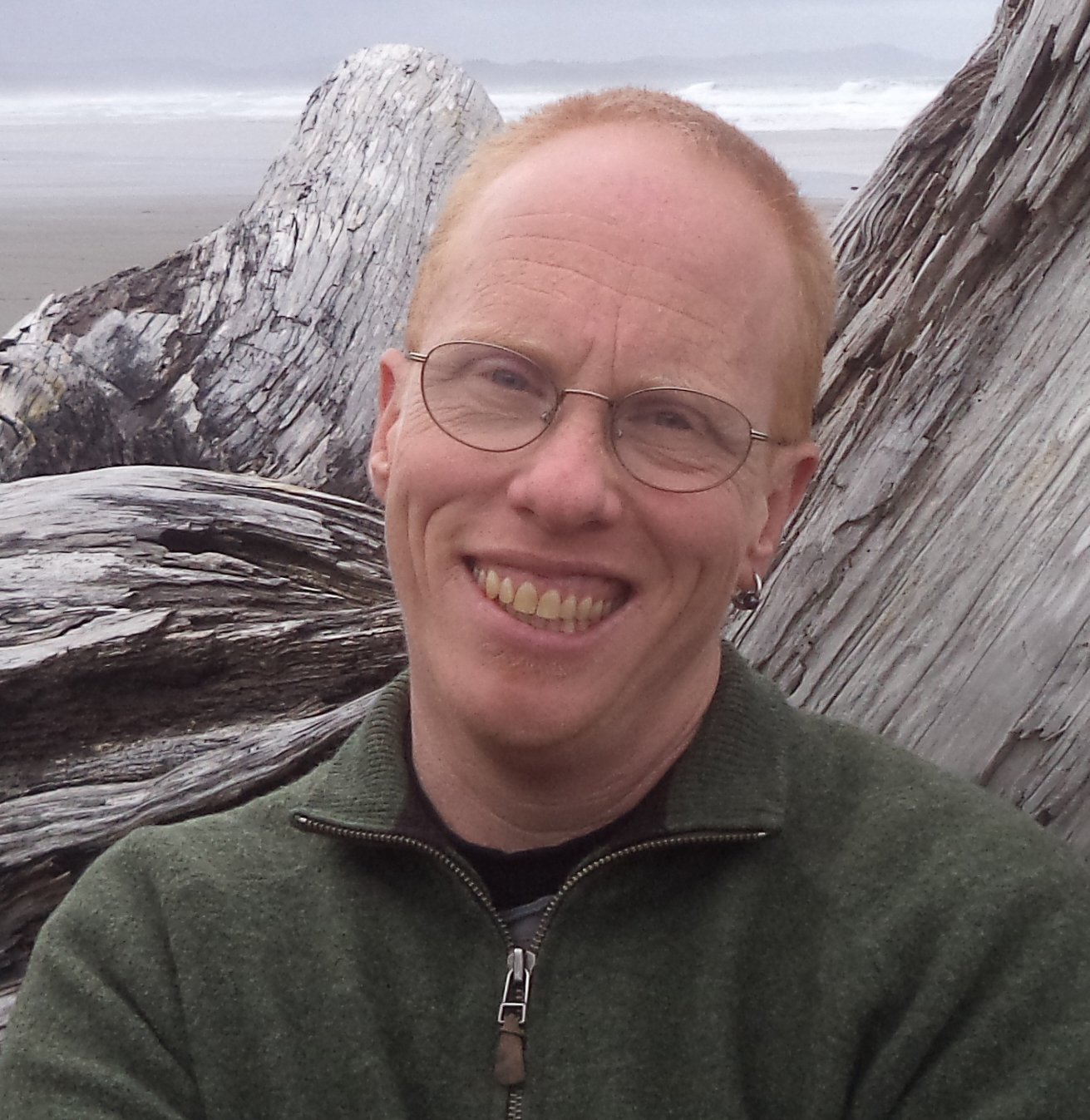 The Syracuse University Humanities Center, in partnership with the Cornell Society for the Humanities, welcomes author and social justice educator, Eli Clare, as a Distinguished Visiting Collaborator in the Central New York Humanities Corridor. A leading thinker at the intersection of queerness, race, and disability, Clare is widely recognized for his work highlighting how mental and physical processes interrelate. He will engage faculty, students, and wider audiences with two presentations on October 28 and October 29.
Lois Agnew, one of the events' organizers, professor of writing studies, rhetoric and composition and associate dean of curriculum innovation and pedagogy in Syracuse University's College of Arts and Sciences, says Clare's talks will examine systems and motivations that inform public health decisions and shape people's experiences and understandings of health, disease and disability. Personal views on illness and disability vary greatly depending on cultural background. Clare's work confronts traditional Western thought, which has long assumed that the body must be disciplined to allow intellectual work to flourish.
"Illness and disability are not the same, but they are related in that the cultural value placed on normalcy, which often includes qualities such as vigor, productivity, and robust health, tends to assume that people who are ill or who have a disability are deficient," says Agnew. "Eli's work resists the power structures that suppress particular bodies and minds and explores the complexity surrounding efforts to 'cure' those body-minds who fall outside the expected norm."
Clare's work draws on his personal experience with cerebral palsy. In an excerpt from his presentation, "Defective, Deficient, and Burdensome: Thinking About Bad Bodies," he describes how individuals regularly approach him with intent to cure his disability. "Complete strangers offer me Christian prayers or crystals and vitamins, always with the same intent—to touch me, fix me, mend my cerebral palsy, if only I will comply. They cry over me, wrap their arms around my shoulders, kiss my cheek. Even now, after five decades of these kinds of interactions, I still don't know how to rebuff their pity, how to tell them the simple truth that I'm not broken."

Vivian May, Director of the Syracuse University Humanities Center, is pleased that the CNY Humanities Corridor working group, Health Humanities: Medicine, Disease, Disability, and Culture, is showcasing Clare's innovative work challenging curative medical practices, questioning how we devise categories to describe our reality and structure our knowledge, and contesting myriad forms of violence, particularly in the contexts of ableism, classism, heteronormativity, and racism. May notes, "Clare's work is especially compelling because he so artfully weaves together poetry, cultural analysis, and first-person narrative to convey his ideas and challenge our everyday assumptions."
Clare's body-mind concept posits that human experiences are shaped by a fusion of mental and physical processes. In the case of illness and disability, this means acknowledging the whole person and the many dimensions of their embodied experience, including but not limited to their physical embodiment. It also means acknowledging systems of power, and challenging them. Such an approach, placing the body in wider social contexts, is central to the emerging field of health humanities, where future medical professionals learn to take a more humanistic approach to medicine. In 2020, the College of Arts and Sciences at Syracuse University launched an Integrated Learning Major (ILM) in Health Humanities, which introduces students to a range of courses, including humanities, philosophy, sociology, psychology and anthropology. The goal of the ILM is to help students understand that health issues are situated in a complex world and that people's experiences with illness are shaped by many factors.
Clare's first event, Prevention, Treatment, Cure: Thinking About Survival, Disposability, and Profit Beyond the COVID-19 Vaccines, is Thursday, October 28 at 4 p.m. Clare will explore the complexities and contradictions of prevention, treatment, and cure amid capitalism. Using storytelling and critical thinking, he will grapple with questions such as: Who gets access to medical technology – vaccines, effective pharmaceutical treatments, and the like? How is that access driven by profit? This virtual event is hosted by Syracuse University and is open to the public.
His second event on Friday, October 29 at 11:30 a.m. is a workshop focused on his recent article, "Creating Categories." Clare will discuss the power of categorization, using Library of Congress subject headings, diagnoses, binary gender designations, and the names of nation-states as examples. Responses to Clare's work will be provided by Meika Loe of Colgate University and Julia Chang of Cornell University. Afterwards, participants will engage in discussion. This virtual event is hosted by Cornell University and attendance in limited to 30.
Event co-organizer Stacey Langwick, associate professor of anthropology at Cornell University, says Clare's visit is particularly timely during the pandemic. "We have all witnessed the way that COVID-19 has traced the fault lines of historical violence and fed on inequality. In the midst of the ongoing pandemic, his incisive sense of history and fierce commitment to justice are needed. We are so excited to be able to welcome Clare virtually for two events that promise to draw out his broader arguments and speak to the issues of our moment."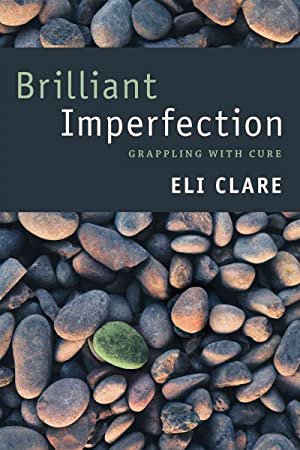 Clare received an M.F.A. in creative writing from Goddard College in Vermont and is the author of two books of essays, the award-winning Brilliant Imperfection: Grappling with Cure and Exile and Pride: Disability, Queerness, and Liberation, as well as a collection of poetry, The Marrow's Telling: Words in Motion. As a traveling storyteller and educator, he has made presentations at over 100 conferences, community events and colleges across the United States and Canada. Clare serves on the Community Advisory Board for the Disability Project at the Transgender Law Center, is a Disability Futures Fellow (funded by the Ford Foundation and the Andrew W. Mellon Foundation) and co-organized the first ever Queerness and Disability Conference.
The CNY Humanities Corridor working group organizing these events, Health Humanities: Medicine, Disease, Disability, and Culture, is an interdisciplinary cohort of scholars who explore health and culture through the lens of humanities and social science disciplines. Formed in 2019, the group's co-organizers are Lois Agnew, Andrew London, professor of sociology in Syracuse's Maxwell School of Citizenship and Public Affairs, and Stacey Langwick.
These activities and collaborations are made possible by the CNY Humanities Corridor, an 11-institution scholarly consortium supported by an award from the Andrew W. Mellon Foundation. Through its working group structure, and seed funding for collaborative activities, the Corridor helps connect faculty, academic staff, students and members of the wider community across disciplinary, geographic and institutional boundaries. The Distinguished Visiting Collaborator opportunity is a special initiative of Syracuse University's Corridor endowment.