Cultivating Meaning: Syracuse University Scholars Explore Landscapes Through Unique Research Lenses
The Landscape Studies Interdisciplinary Faculty Research Seminar launches a new website thanks to a CUSE grant.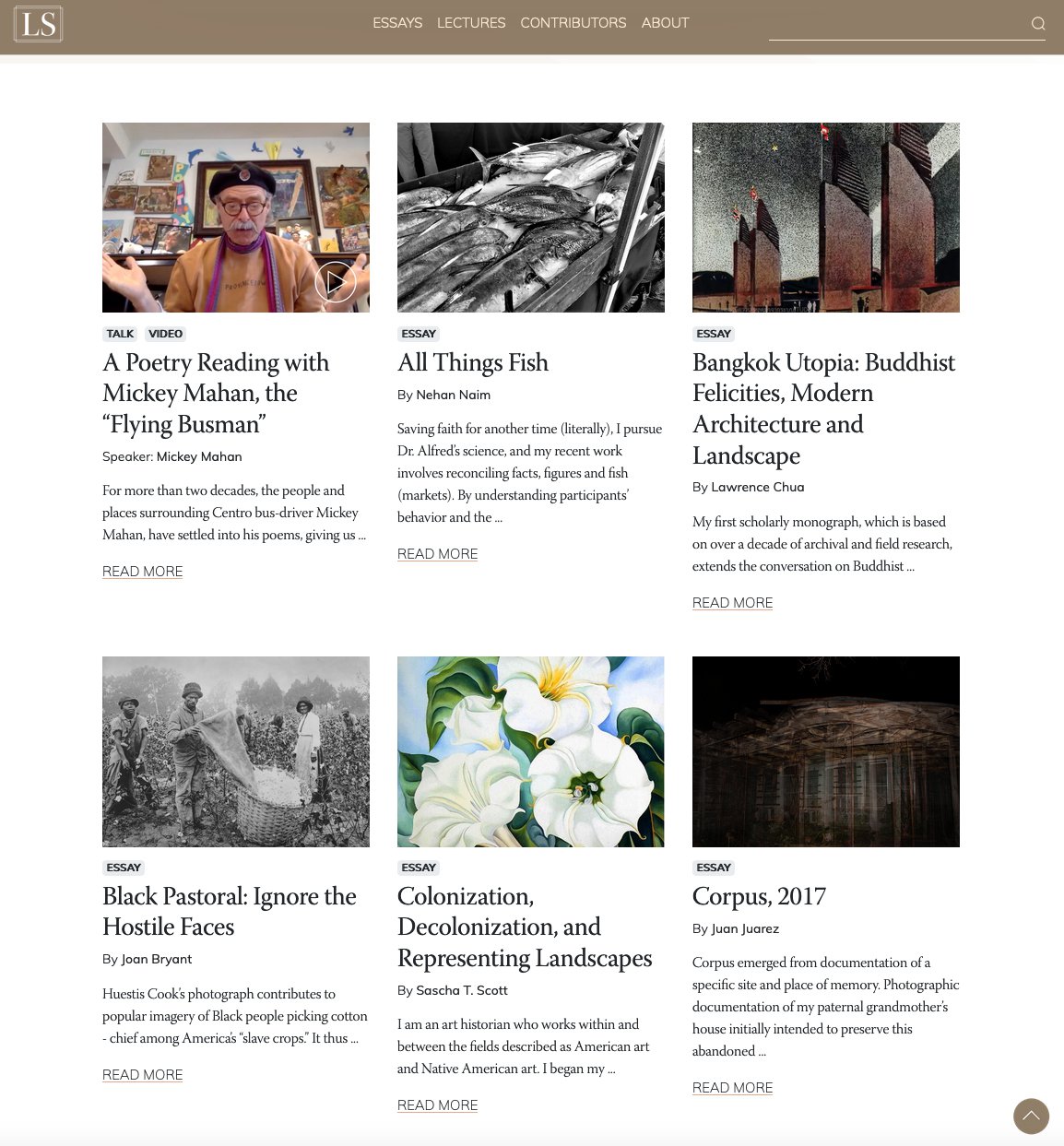 Landscapes are ever-changing due to factors including weather, erosion and human intervention. Similarly, research can also take new shape over time thanks to interdisciplinary collaborations. Romita Ray, associate professor of art and music histories, says the new website, LandscapesAtSU.com, is an example of how collegial exchange can gradually enhance scholarly work. The website features essays, an exhibition catalog, and videos by participants in the Landscape Studies at Syracuse University faculty research seminar. The public is invited to read these essays on topics ranging from how photography can help us attach to the world to the importance of decolonizing U.S. art history.
The group included faculty, curators and graduate students from across the University who met for two years between 2018 and 2020. The new website illustrates how each of their research projects progressed, expanded and took new directions during the seminar.
The seminar grew to include members from African American studies; anthropology; School of Architecture; art and music histories; English; geography; landscape architecture (SUNY ESF); Native American and Indigenous studies; School of Art; sustainable resources management (SUNY ESF); Syracuse University Art Museum; and transmedia. The CUSE grant also supported guest lectures by Harriet Ritvo, Arthur J. Conner Professor of History, Emeritus, MIT; Bettina Stoetzer, Class of 1948 Career Development Associate Professor of Anthropology, MIT; and Mickey Mahan, a Centro bus driver and poet in Syracuse who is known around town as the "flying busman."
"The website reflects the richness and complexity of arts, humanities, and social sciences research at Syracuse University. After all, research is never static," says Ray. "New books and articles were published, exhibitions were curated, and films were made. So, in a sense, the Landscape Studies website is an archive of the evolution of our research."
The Landscape Studies group came together in 2017, when Ray and Jamie Winders, professor of geography in the Maxwell School of Citizenship and Public Affairs, invited faculty members to join and give research talks on the topic of landscapes. Soon after, Ray was awarded an Interdisciplinary Seminar Grant through the CUSE grant program, which supported the seminar group for two years and allowed them to expand to include more faculty in different departments.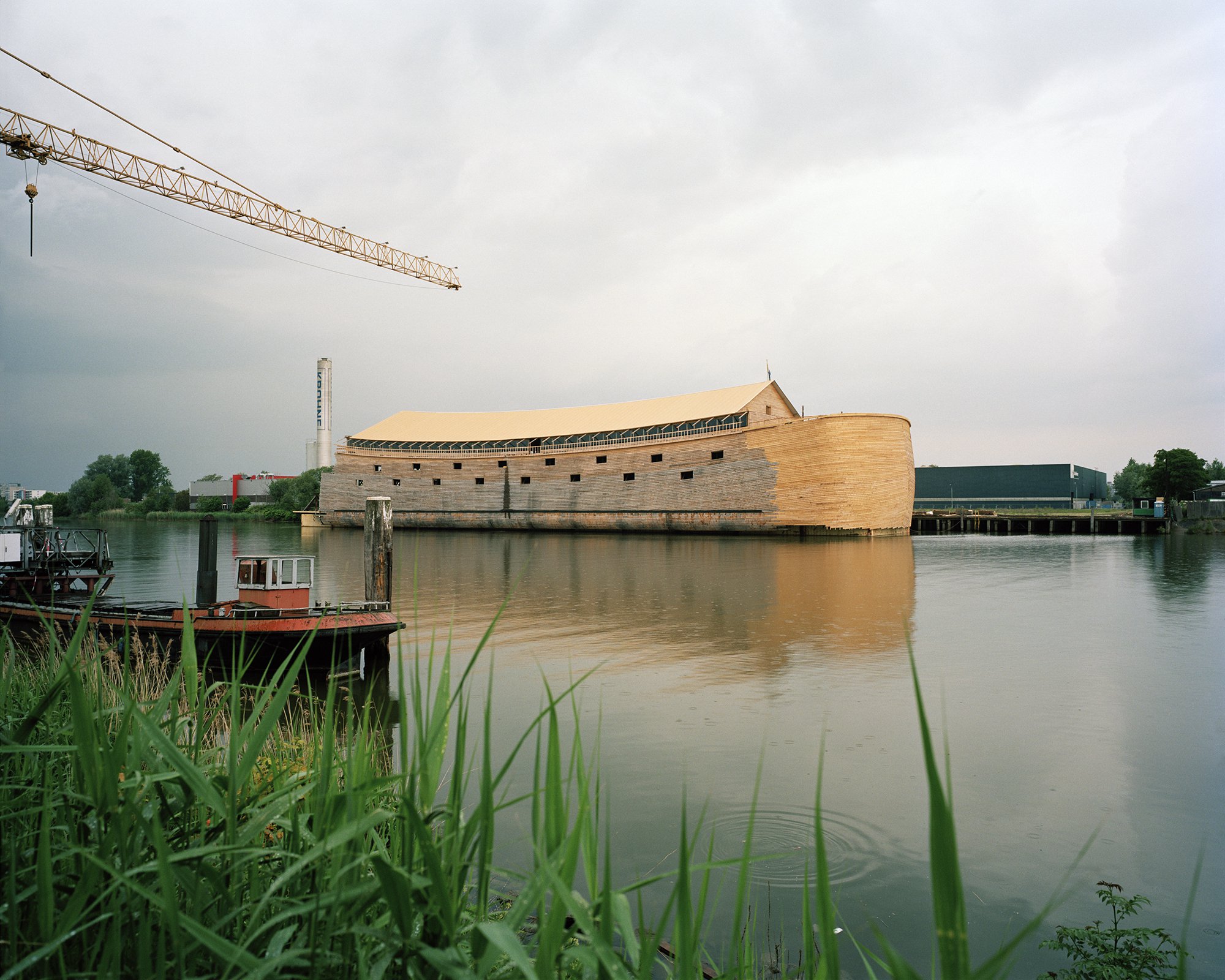 The seminar group met two to three times each semester for a series of insightful research presentations and conversations across different colleges and units. Participants presented on books- and articles-in-progress, and others gave presentations on exhibitions, films and architecture projects. Interdisciplinary discussions on the topic of landscapes ranged from the origins and evolution of Manhattan to a session centered on the Mexican border.
Ray says the group decided upon a website to curate their collaborative work because it provided a more public-facing way to share their research than a print publication. She collaborated with Elizabeth Novoa from Unika Analytics and Daniel Acuna, assistant professor in the School of Information Studies, to develop and publish the site.
According to Ray, their website enables readers to see how artists, humanists and social scientists can help analyze the landscapes they inhabit, encounter and imagine, not just as sites of natural wonders, but also as political, social and cultural constructs shaped by humans. "How we participate in our surroundings defines our individual and collective identities," she says. "Landscapes are powerful sites of personal and historic memory. Understanding them means understanding the future of our survival and the future of our histories."