Catching Up With A&S Alumna and Astronaut Eileen Collins
Collins was recently honored with Syracuse University's Military/Veteran Alumni Award.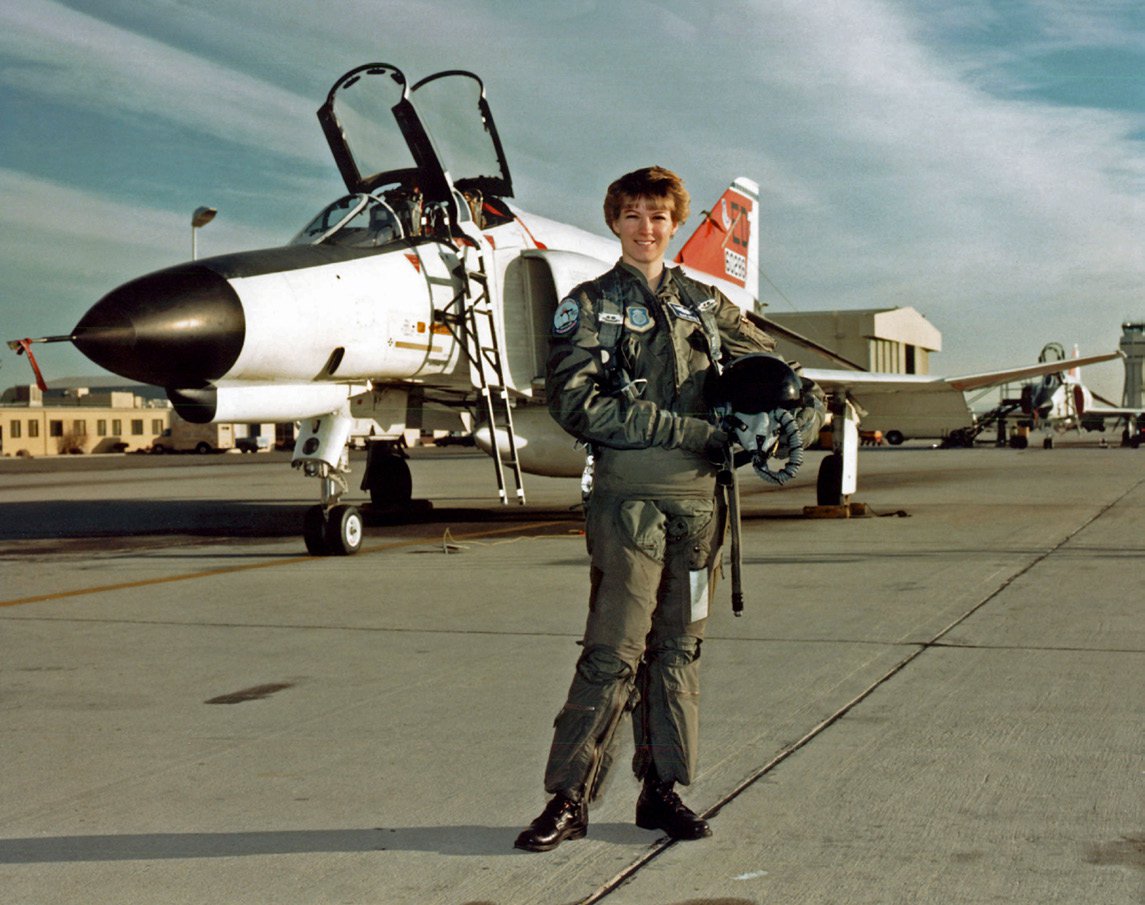 We've all heard the familiar saying, with hard work and dedication, anything is possible. But when you are attempting to achieve something that has never been done before, it's hard to know if hard work and dedication will be enough. In the late 1970s, a Syracuse University student from Elmira, New York, named Eileen Collins '78, H'01 set her sights on becoming a pilot in the Air Force. Though Collins knew at the time that opportunities for female pilots in the United States military were few and far between, she was determined to change that narrative and open doors for more women pilots to follow in her footsteps.
Collins, who grew up in the same small city in the Southern tier of New York as legendary Syracuse Heisman trophy-winning running back Ernie Davis, says her dreams of becoming an astronaut began as a child. She remembers her father packing the family in the car and driving to Harris Hill in Elmira to watch gliders take off and land. Her interest in aviation was also sparked at the local library, where Collins spent countless hours reading books about flying. She became particularly interested in stories about the Women Airforce Service Pilots (WASP), a group of over 1,000 civilian women who conducted noncombat military flights in the United States during World War II. Collins says reading about female pilots like Jackie Cochran, who was the first to push for using women pilots to ferry planes during wartime and later served as director of WASP, taught her that women had every right to fly in the military. From then on, Collins knew it was her destiny to become a pilot.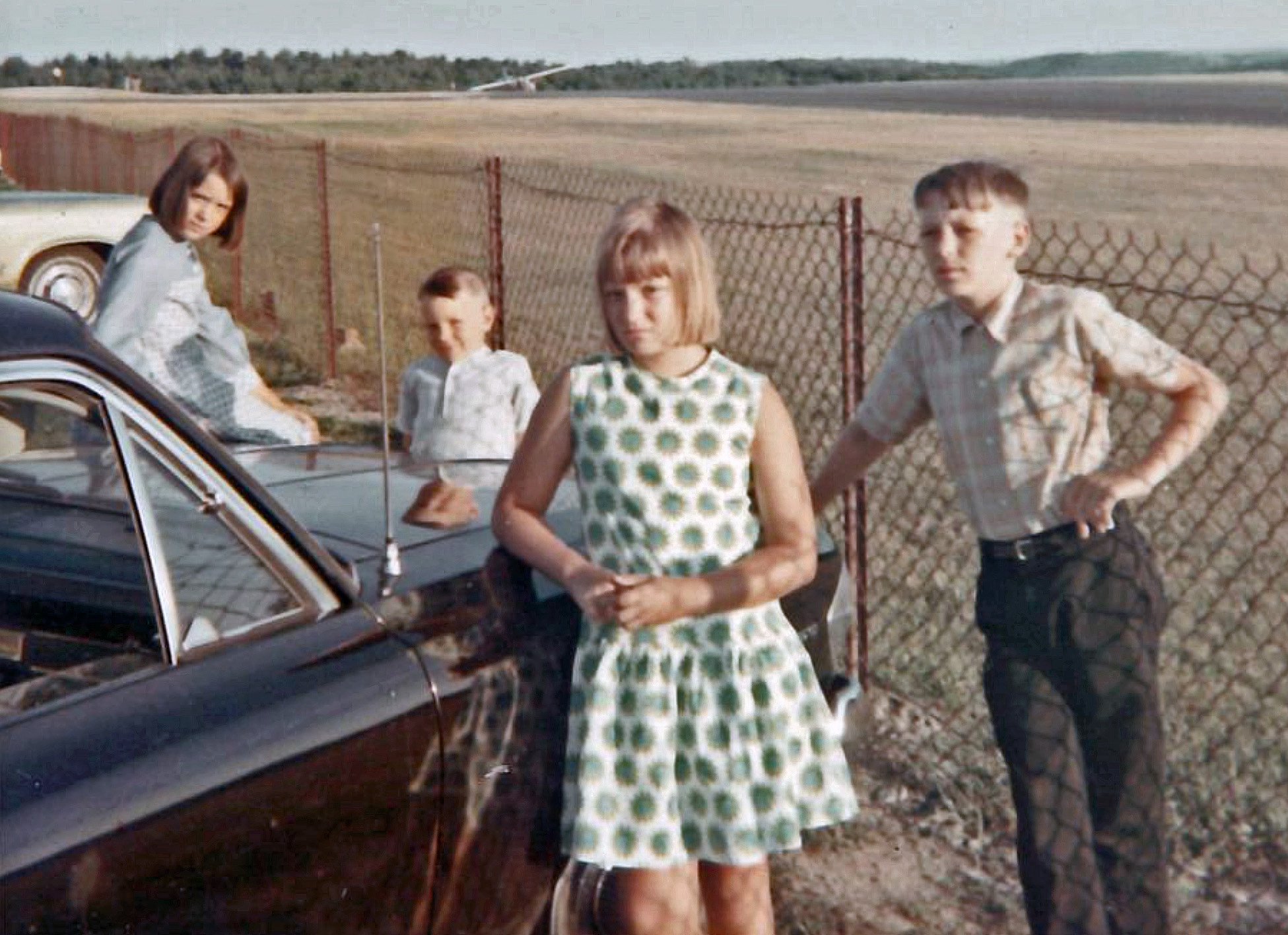 Collins began her collegiate studies at Corning Community College, living at home while helping to care for her sick mother. After graduating from CCC and with her mother's health improving, she set her sights on a four-year University that would align with her goals of joining the Air Force. She knew that in order to be considered for the highly-competitive Air Force flight training program, she would need to attend a University with rigorous and competitive academics and one with a Reserve Officers' Training Corps (ROTC) program, which led her to Syracuse University's College of Arts and Sciences | Maxwell School in 1976, where she majored in mathematics and economics.
Fast-forward nearly 20 years and Collins would not only rise to be one of the Air Force's top pilots, but she also became one of NASA's most trusted astronauts, as she was first woman to pilot (1995), and later command, (1999) a U.S. space shuttle. She retired from the Air Force in 2005 at the rank of Colonel. Collins, a Syracuse University Arents Award recipient, recently returned to campus on Orange Central weekend (Oct. 28-21) to accept the Military/Veteran Alumni Award, which honors a U.S. military service member or veteran alumni who has distinguished themself through exceptional meritorious service and achievement in the military and/or in their post-service careers. Collins also participated in a book signing for her recent work, "Through the Glass Ceiling to the Stars: The Story of the First American Woman to Command a Space Mission" released in October, and was honored as a "Hometown Hero" during halftime of the Orange football game against Boston College.
We recently sat down with Collins, who shared some unique stories and experiences from her time at Syracuse University.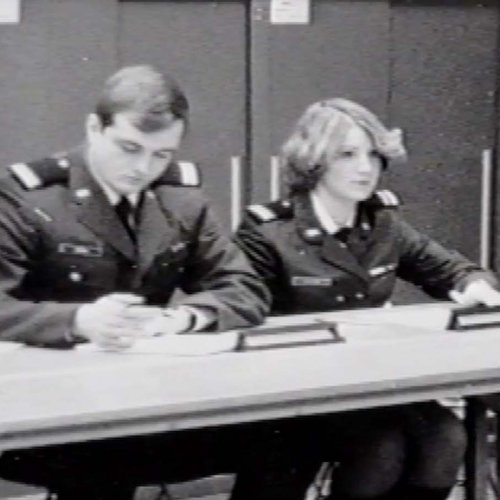 What drew you to Syracuse University?
I always liked Syracuse University because it had a great reputation academically and a highly-regarded ROTC program. I visited a number of universities and Syracuse really stood out in my mind because the people there were wonderful. In 1976 there were not very many women in the military and I wasn't sure if they would want to accept a woman into the (ROTC) program, but the officers at Syracuse welcomed me and encouraged me throughout my time there."
When was your first flying experience?
Between my junior and senior year at Syracuse University, when I was 20 years old, I started flying. I was back home in Elmira for the summer taking flying lessons during the day whenever I could find an instructor who was available. By day I flew and by night I worked at a local pizza shop to pay for my lessons. By the end of the summer, I had my first solo flight in a Cessna 150.
How did you decide on majoring in mathematics and economics in A&S?
I had been awarded an Air Force scholarship which required that I receive a technical degree in either math, science or engineering. I chose to major in mathematics and wanted to double major in physics to get the most out of my opportunity at Syracuse. But since I was on scholarship, I knew I had to get all the required classes complete in four semesters which was going to be tough due to the credits required if I double majored in physics, so I decided on economics. Looking back, I really enjoyed all of my classes at Syracuse. I enjoyed the problem-solving nature of math and I loved economics because I was fascinated with finding out how the economy works: how prices are set, supply and demand, and Adam Smith's invisible hand economic concept.
Are there any memories from your classes that stick out in your mind?
In 1978 the big issue in the world of economics was the deregulation of the airlines and I can remember my professors talking about that in class on a regular basis. The airlines were regulated prior to that, meaning that carriers' routes and price restrictions were imposed by the government. The deregulation was a huge deal in the airline industry and I remember writing a number of papers on that topic.
What were some of the most valuable lessons you learned from your professors?
Since I was such an academically oriented person, I was very interested in how my professors were teaching their courses. As my backup plan, I wanted to be a math teacher if the whole Air Force thing didn't work out. I was very interested not just in the material but also how the material was being taught. Those experiences came in handy when I ended up teaching math years later at the Air Force Academy as an assistant professor.
What is a Syracuse University memory that most often comes to mind?
They used to post our grades with our social security number. Every professor would post a sheet on the door with each student's number and corresponding grade. You could see how many As were given out, how many Bs and how many Cs. I just thought that was insane, but that's just how things were back in those days.
I also often think about the architecture of the older buildings on campus with the tall ceilings and tall windows. I remember thinking, how many people have been in this classroom learning math before me?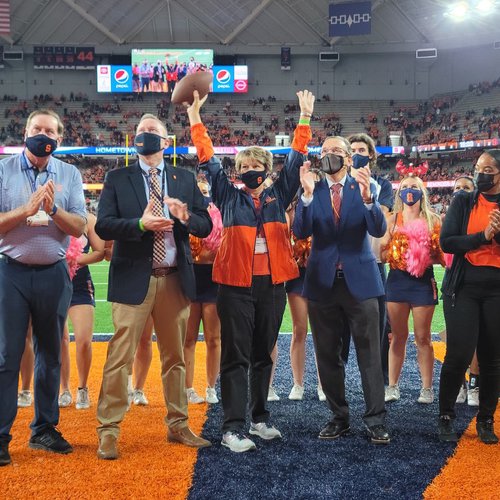 What was your favorite social activity on campus?
I really enjoyed going to the football games at Archbold Stadium. I went to every single football game while I was at Syracuse, no matter how cold it was outside. I was always jealous that they opened up the Dome just two years after I graduated.
Favorite place to study on campus?
I enjoyed going to Bird Library and using the study carrels. I would just block out the world and bury myself in the work. I didn't work in my room because there were too many distractions. I would make the walk in the dark or in the cold. It was good exercise anyway.
Was there a time when things didn't go your way as a student at Syracuse?
Each semester I always set a goal that I wanted to get straight As. One semester I took six different three-hour courses and got one B in a programming course in math. When the grades were posted, I saw that no one got an A in that course and I scored the highest grade on the final exam. I spoke with the professor afterward asking why I didn't get an A and he said, 'there was not one student in this class in my opinion that did A work.' I remember thinking, 'okay, I can't argue with that.' It's funny how in life we often remember times when we didn't quite get what we wanted, made mistakes, or we tried hard and didn't get it.
Can you walk us through the moment when you found out that you would be one of the first women to attend the Air Force flight training program?
During my senior year at Syracuse the colonel called me into his office and said, 'Ms. Collins, the Air Force is opening up pilot training to women right after college graduation. I'm going to send your name in.' I couldn't quite believe that the opportunity I had dreamt of and worked toward was finally here. I ended up being one of the first eight women to go to pilot training with the Air Force right out of college in 1978.
Earlier you mentioned that being a math teacher was your backup plan, but did you ever seriously consider a career other than aviation?
I never changed my mind about being a pilot. In fact, while I was at Syracuse my desire to become a pilot was becoming stronger as I was seeing the success of the women who were part of the test program in 1976 that saw the first women enter the Air Force pilot training program. I could see that we were getting closer to an opportunity where women who were recent college graduates could be admitted to the Air Force pilot training program and I remained committed to seeing my goal through. While I was at Syracuse, I remained very focused on my studies because it was very important that I get the best grades I could in order to compete for a spot in the Air Force flight training program.
But is it true that you were initially assigned to a different job with the Air Force?
Before I was selected for pilot training, the Air Force assigned me to a position called a computer systems design engineer in January of 1978 at Offutt Air Force Base, which was the headquarters for strategic air command. When I was accepted into pilot training around April of 1978, I accepted the pilot training slot and my guess is that another recent college graduate who majored in math filled the engineering position.
What advice do you have for women in STEM?
Don't give up. The STEM fields are very important because they are essential to helping our country compete and grow in the future as the world is becoming more technical. Along the way you might find yourself in a classroom, office or job where you are the only woman. Don't focus on the fact that you are the only woman and instead focus on the mission, focus on why you are there and what you can do to contribute to a successful outcome. Being a female pilot in a male dominated profession, I always felt I had a responsibility to be a role model. Young women will be inspired and more likely to enter STEM fields by seeing other women who have achieved success.