Stories of Healing from Those Impacted by Incarceration
Mend journal, an initiative started by writing and rhetoric professor Patrick W. Berry, celebrates the launch of its first issue.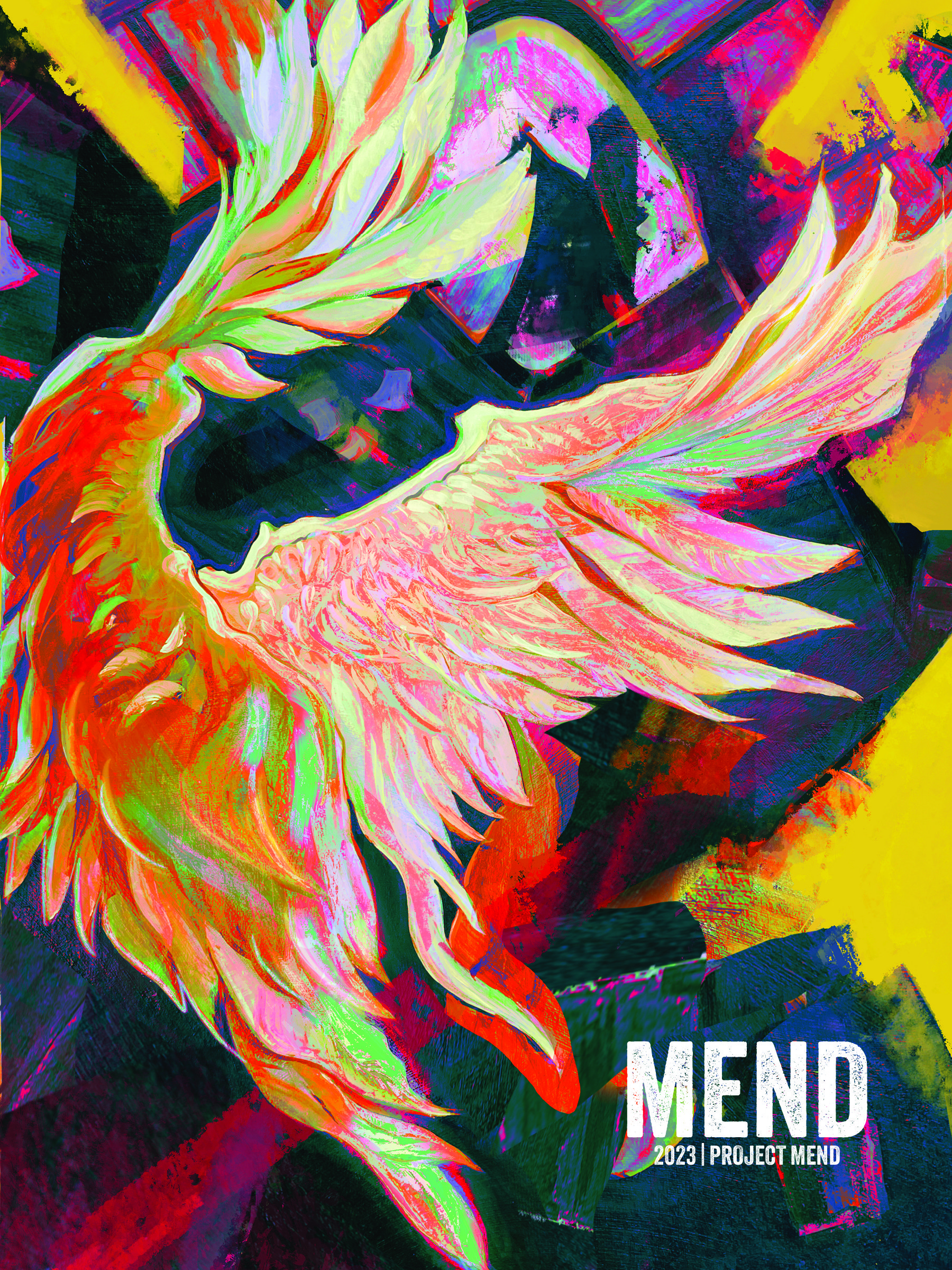 Creative expression and community collaboration are at the heart of successful engaged humanities initiatives. Over the past year, Patrick W. Berry, associate professor of writing and rhetoric, has been working with justice-impacted people in Central New York and across the United States on the development of Mend, a journal that celebrates their lives and creative work. The national online and print publication emphasizes the crisis of mass incarceration based on the personal narratives of people who have been directly affected. The stories in Mend serve to educate the public about the incarceration system and help incarcerated people and their families develop new facets of their identities.
On July 20, 2023, authors and editors of Mend came together virtually and in person at the Central Library in Syracuse to launch the inaugural issue. The event featured readings and recognition of this year's cohort, celebrating the group's collaborative work over the past year.
"Supporting those impacted by the criminal legal system remains a pressing concern in our country," says Berry. "This initiative aims to create a space where those impacted can engage with humanities programming through a paid apprenticeship while learning practical skills in publishing and editing."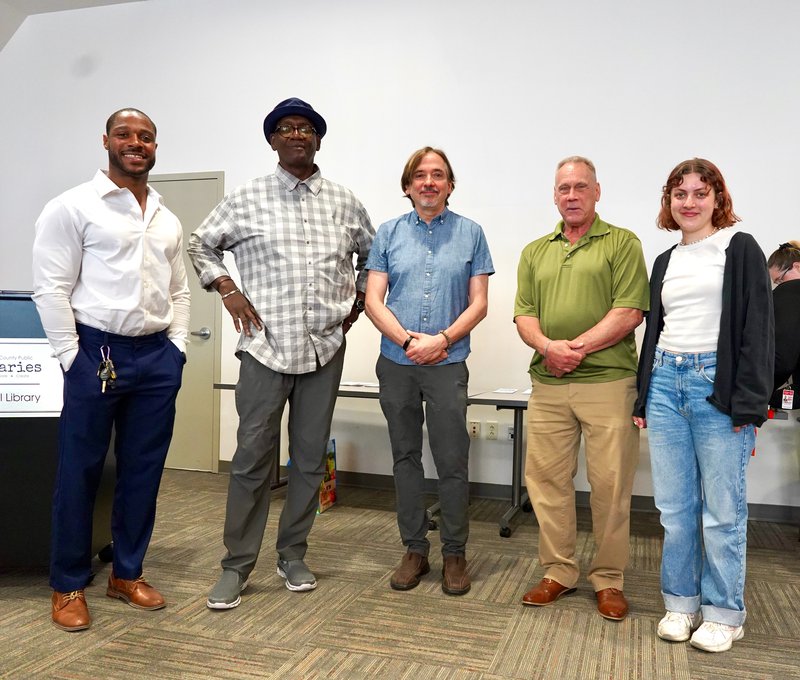 Writing and rhetoric professor Patrick W. Berry (center), with Project Mend members (from left) Brian T. Shaw, Troy White, Robert Ehrenberg and Carly Cernek at the Mend journal launch event.
Among the authors who spoke at the event were Brian T. Shaw. Shaw met Berry while he was living in Freedom Commons. He now works at the Center for Community Alternatives, an organization which provides support for people affected by mass incarceration, criminalization and community disinvestment. Shaw, who attended Syracuse University for a time before he was sentenced to 21 years in prison, earned a bachelor's degree and a master's degree during his incarceration. Since being released in September 2022, he has been working with Mend and gaining valuable computer, editing and design skills.
"Being able to be part of this project and not be stigmatized has been so impactful. It's been invaluable to me to truly be seen," Shaw said in an A&S news article earlier this year. This fall he will attend the Mailman School of Public Health at Columbia University to pursue a master's degree in public health.
While Project Mend just completed its pilot phase, Berry intends for it to become an annual program. Project Mend was made possible through collaboration with the Center for Community Alternatives and through a Humanities New York Post-Incarceration Humanities Partnership, which is generously supported by the Mellon Foundation. The project has also been supported by the Engaged Humanities Network, the Humanities Center, the SOURCE, the Department of Writing Studies, Rhetoric and Composition, and a CUSE Research Grant.
View this year's edition of Mend.
Featured
Patrick Berry Associate Professor, Writing and Rhetoric
Media Contact