Sights and Sounds from Convocation 2023
Explore video and photo highlights from Convocation weekend.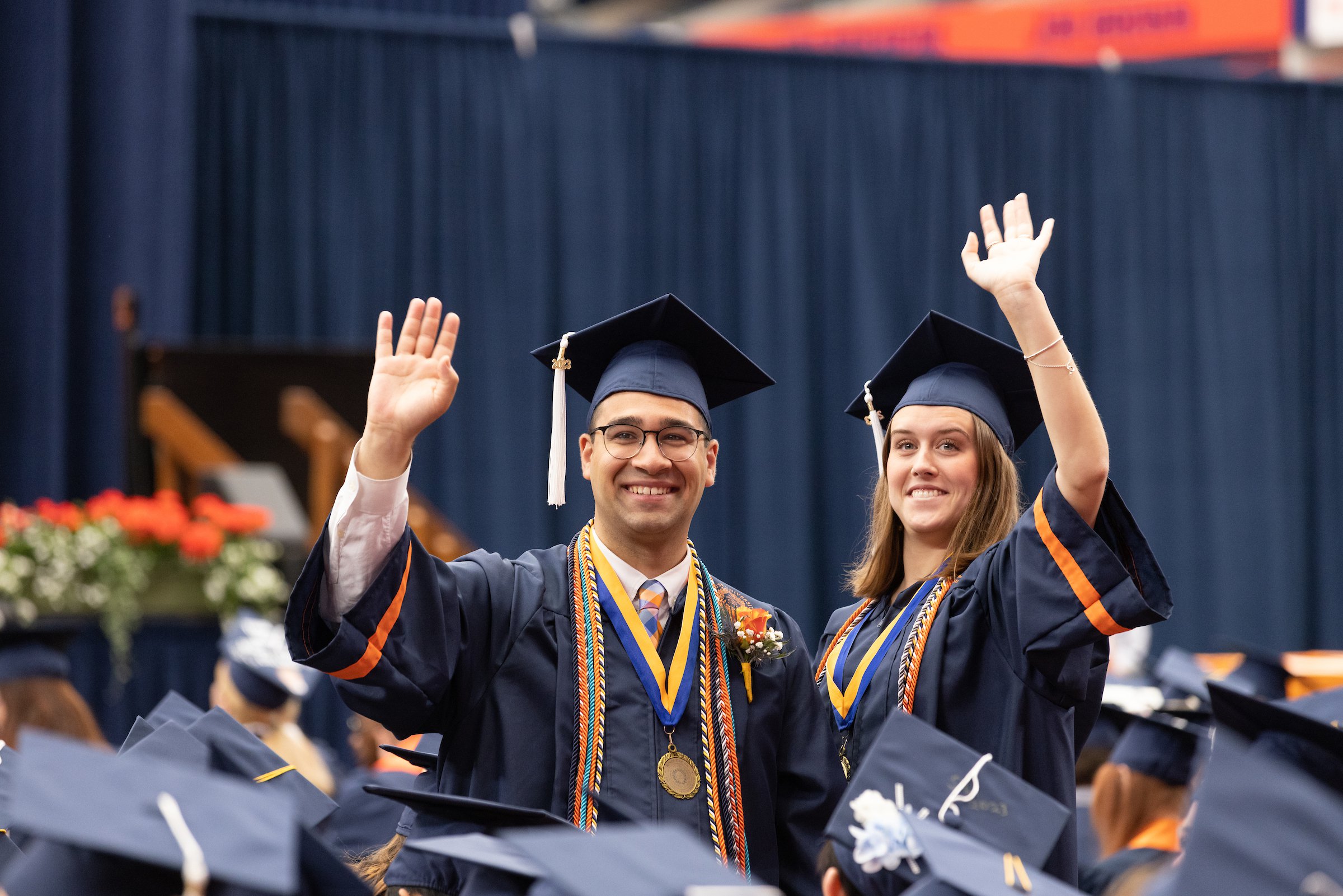 Convocation Views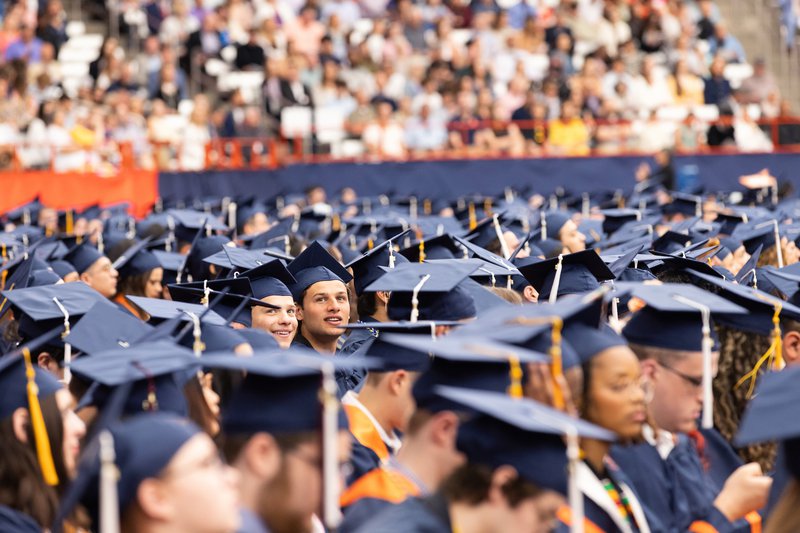 A sea of graduating students in their seats inside the JMA Wireless Dome.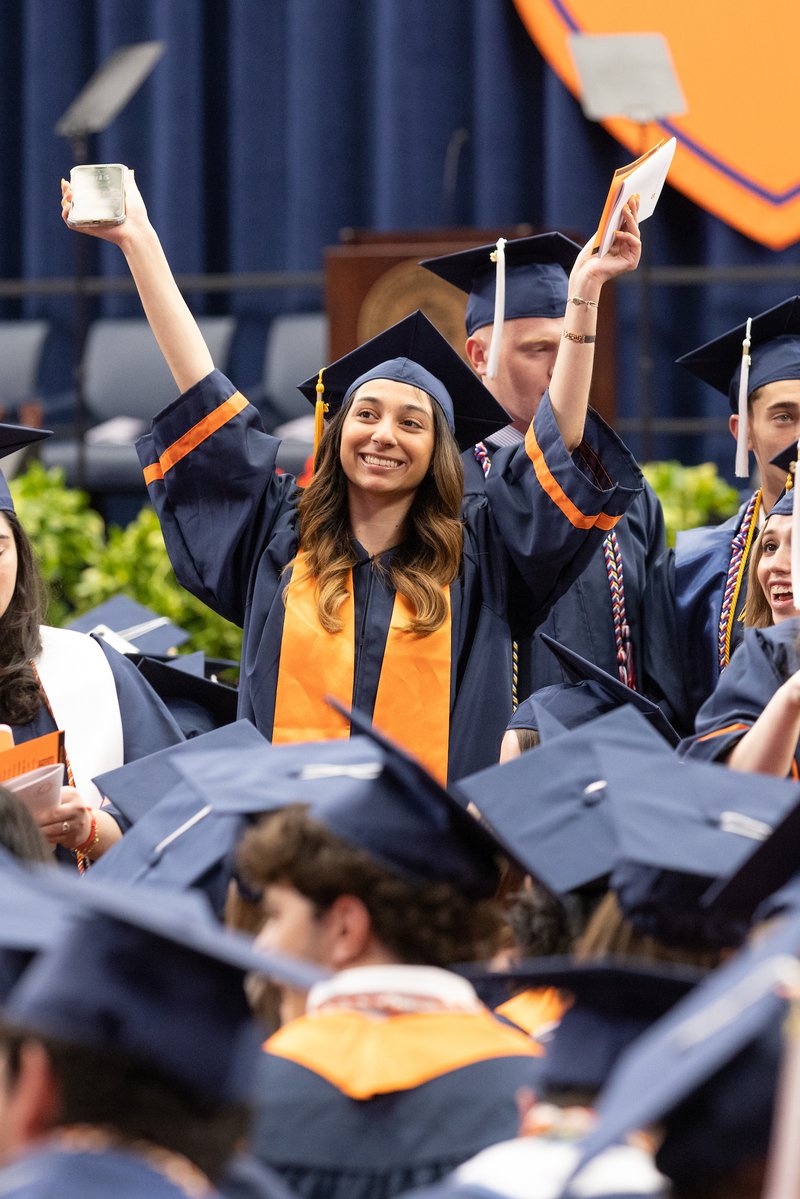 Hands in the air - time to celebrate!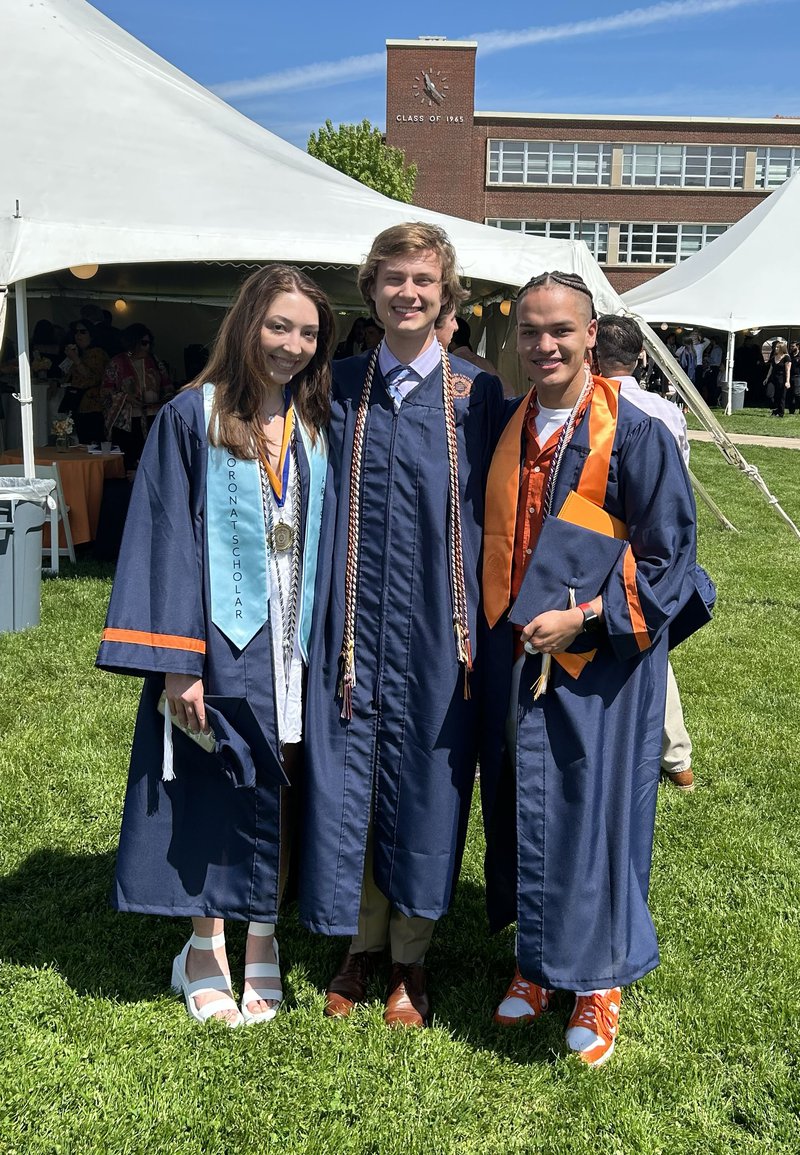 Students grab a quick photo with friends on the Quad.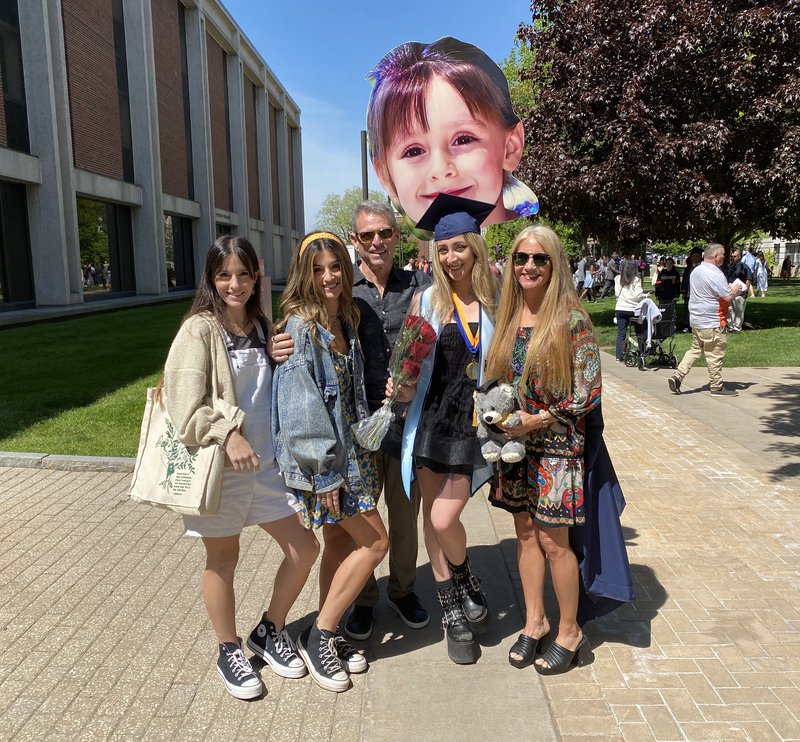 This recent graduate had no trouble finding her family in the crowd, thanks to the cardboard cutout they made using a throwback photo.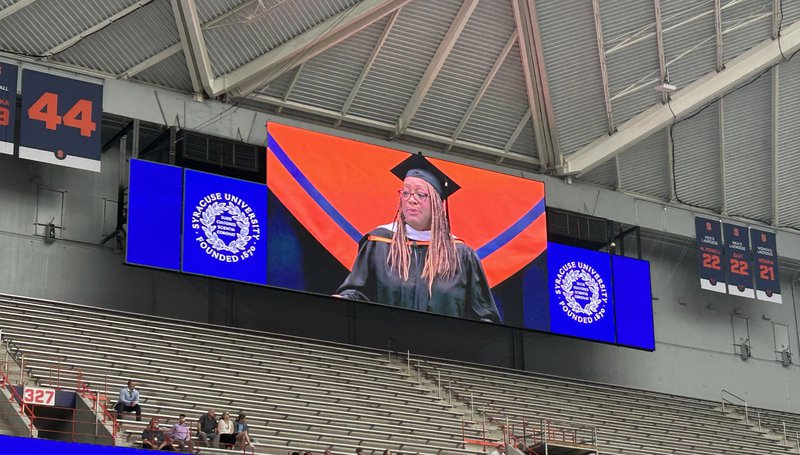 Debra Adams Simmons '86, vice president for diversity, equity and inclusion at National Geographic Media, delivering the alumni keynote address at the A&S | Maxwell undergraduate Convocation.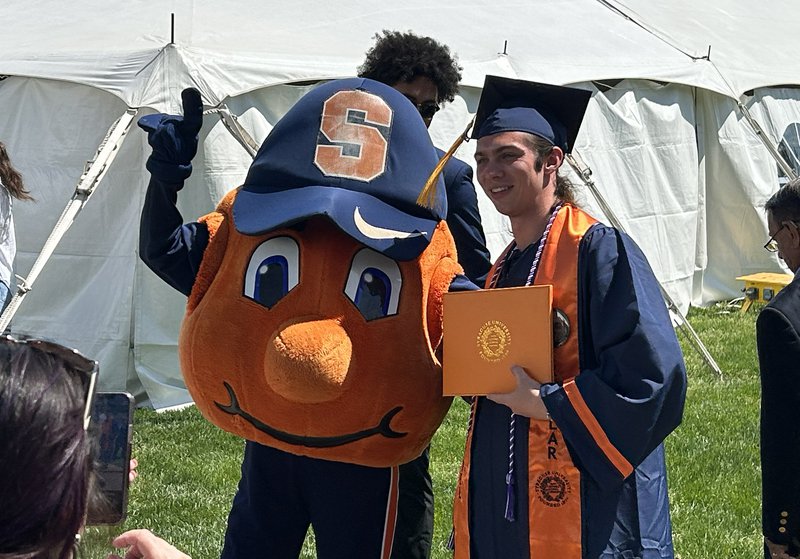 A graduating student doesn't miss the chance to take a pic with his diploma and Otto the Orange.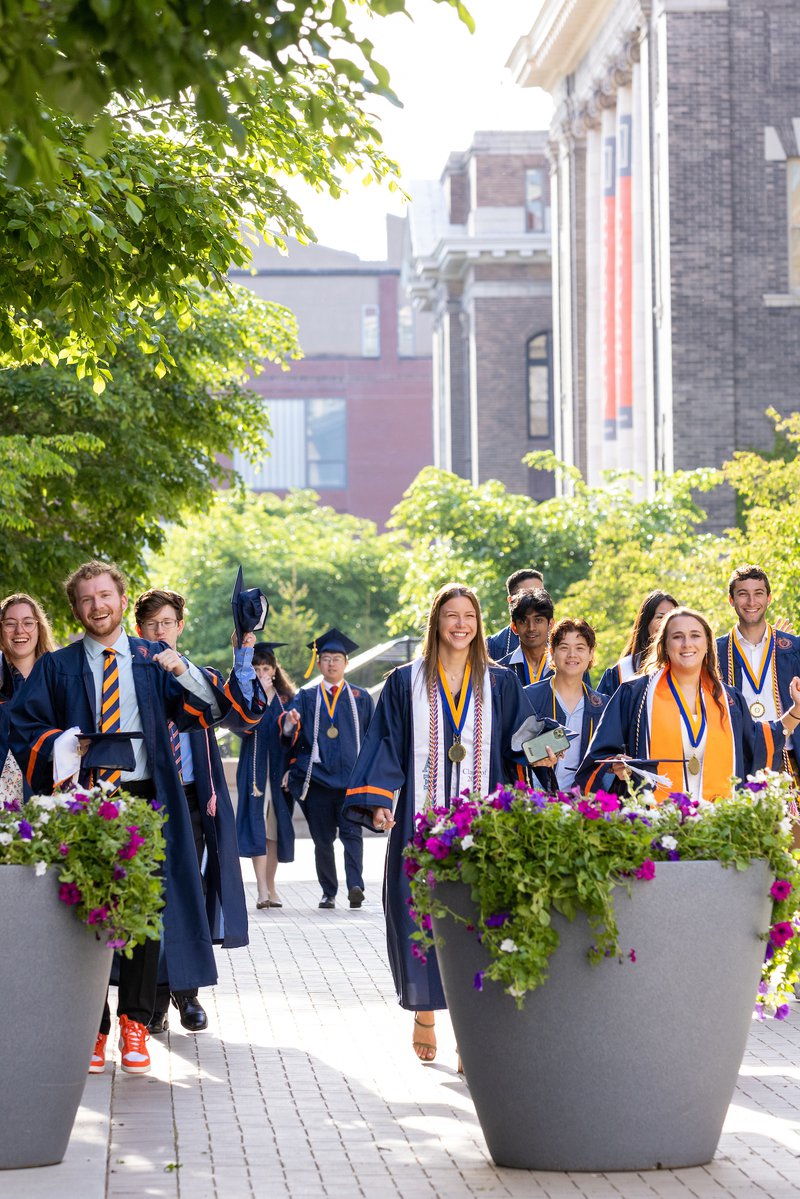 Post-Convocation relief and rejoicing.