Nov. 30 Lecture Spotlights the Science Behind Anti-Obesity Drugs
A&S chemist Robert Doyle will discuss his team's cutting-edge treatment which offers steady weight loss without common, unwanted side-effects.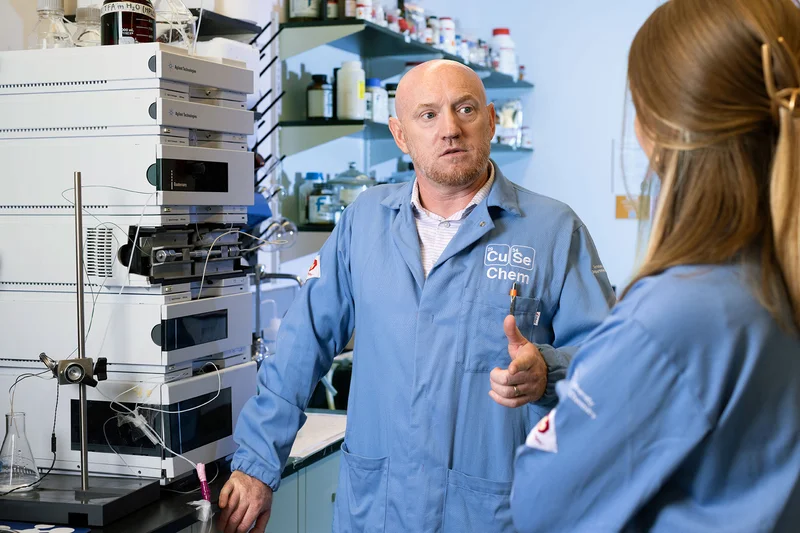 Pharmaceutical companies around the world are rapidly becoming players in the expanding weight loss drug market. While it may seem like each new day brings about a new anti-obesity medication, an ongoing challenge is producing a treatment capable of achieving long-term weight-loss. This is because side effects such as nausea and vomiting force 70% of patients to stop treatment within a year.
Robert Doyle, Dean's Professor of Chemistry in the College of Arts and Sciences and associate professor of pharmacology at SUNY Upstate Medical University, is currently developing an experimental peptide treatment that offers significant and consistent weight loss but without common, negative side-effects. Called GEP44, the novel drug could reduce eating and boost calorie burn. With diabetes becoming a global epidemic, GEP44 – which prompts users to expend more energy and triggers a switch in the brain to make them feel full – offers a promising approach to manage the disease which afflicts more than 37 million Americans.
Doyle's cutting-edge research recently earned him the 2022 American Chemical Society (ACS) Central New York Section Award in the field of chemistry and chemical engineering, and he was invited to share his findings at the spring meeting of the ACS in March.
Doyle will present a public lecture to the Syracuse University community titled, The Ozempic Challenge: The Ups and Downs of Obesity Drug Development, on November 30 at 5:30 p.m. in the Life Sciences Complex auditorium (room 001). The talk will cover his lab's work to advance anti-obesity drug development, explore the history of obesity treatments like Ozempic and their potential limitations, and will address the need for new drug development. A reception in the Milton Atrium and tour of the chemistry labs will follow the hour-long lecture.
Featured
Robert Doyle Dean's Professor of Chemistry
Media Contact