Graduate Students Illuminate Lives, Race and Place
Humanities Center fellowships and project grants support students' research on Druze culture, histories of self-harm, youth literacy and Black narratives from Syracuse schools' desegregation era.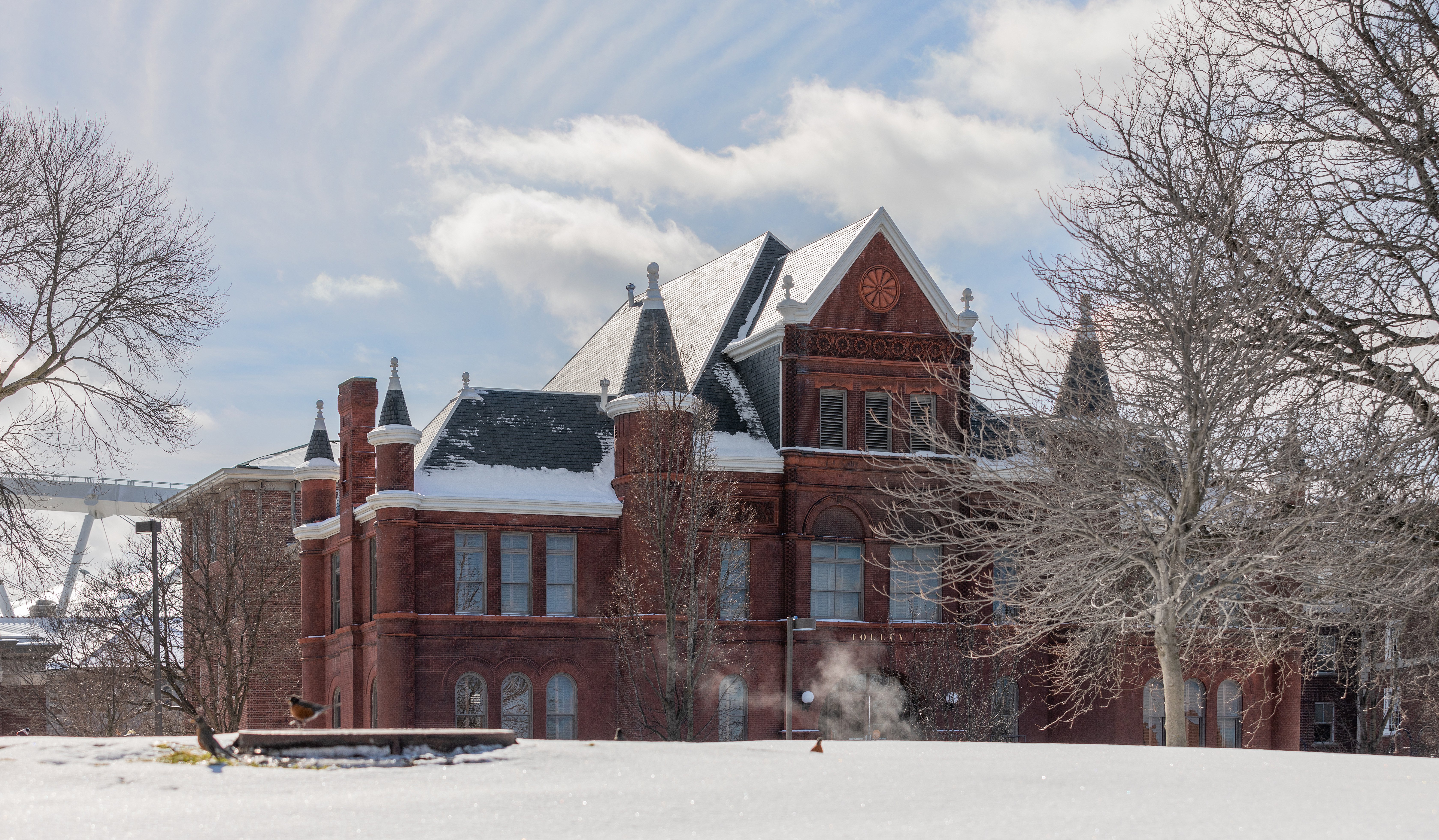 The humanities are pivotal to examining historical trajectories, understanding the pressing issues of our times and forging a more just world. As the next generation of scholars, graduate students are at the forefront of identifying and pursuing new questions in their research.
Each year, the Syracuse University Humanities Center awards highly competitive Dissertation Fellowships and Humanities New York Graduate Project Grants to support outstanding graduate students as they advance humanities research.
Three doctoral students in English and one in history have received fellowships and grants as part of the Humanities Center's signature focus on enhancing research support and building scholarly community.
"We are so pleased to support cutting-edge graduate researchers at the Humanities Center," says Vivian May, director of both the Humanities Center and CNY Humanities Corridor. "This year, the Dissertation Fellows' timely projects each use interdisciplinary approaches to literature to illuminate heretofore under-theorized lived experiences and histories. The Humanities New York grant awardees' projects advance our understanding of race and place, through poetry and writing as well as civil rights and school desegregation."
Humanities Center Dissertation Fellowships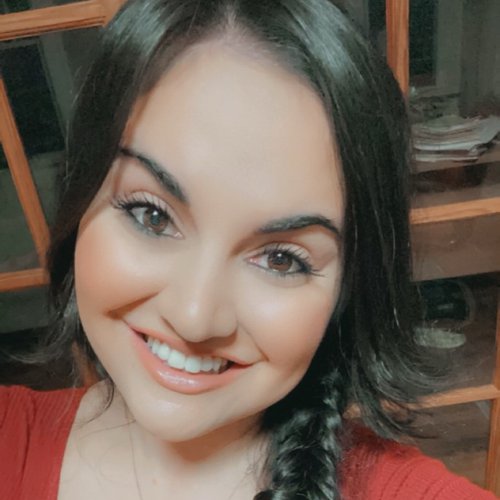 Transnational Druze and Reincarnation: Remembering, Recording and Reconnecting
El-Eid is a doctoral candidate in English with a concentration in 20th- and 21st-century transnational American literatures and cultures. A first-generation Lebanese American Druze woman, El-Eid lives in the United States, but identifies Beirut as home. Her dissertation expands and reshapes critical scholarship across literary, trauma and memory studies by centering on the often invisibilized Druze, a transnational ethnoreligious group with origins in the Arab world. Her interdisciplinary work transects literature, film, online culture and self-conducted oral interviews with Druze people with a focus on the implications of the group's belief in reincarnation. El-Eid's examination of Druze and Druze reincarnation draws new lines of connection between these multiple fields of thought.
"My dissertation employs methodologies from trauma, memory and transnational anti-racist feminist studies to examine literature, media and personal accounts of the Druze community, in particular their central religious and cultural beliefs in reincarnation," El-Eid explains. "By amplifying and examining testimonies from this understudied and undertheorized group, my dissertation interrogates established relations of power in terms of whose stories are (un)heard, and illuminates how highlighting invisibilized voices is not just additive in critical scholarship but is transformative."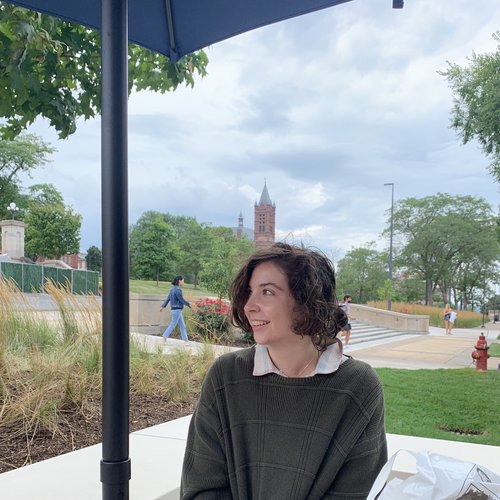 Pained Subjects: Self-harm, Shameful Sex and Communal Relations in the U.S.
O'Connell is a doctoral candidate in English, with a concentration in 20th- and 21st- century American literature. Their dissertation focuses on the construction and representation of self-harm in American culture. It combines literary studies, queer theory, affect theory, critical race studies, disability studies and American studies to explore how narratives of self-harm have developed and circulated in legal, medical and cultural texts since the mid-20th century. These narratives include analyzing why BDSM has been pathologized as masochistic, how experiences of self-induced abortions were used to stage debates about the morality of the nation and how current trans panic sensationalizes mutilating hormones and surgeries.
O'Connell's project has two intertwined goals: tracing the evolution of mental health, sexuality and citizenship's intersecting construction within the U.S. national sphere; and examining how queer memoir and fiction consolidate and contest these processes through narrations of sexual relations deemed forms of self-harm.
"As an American studies project situated at the intersection of queer and feminist theory, critical race theory and affect theory, this aims to offer insight into the post-war idea that people are responsible for the sexual harm that happens to them, and that queer politics have often failed and sometimes succeeded in creating alternatives to such dominant framework," O'Connell explains. "I argue that attending to these processes and their personal and communal narrations provides an opportunity for ethically dwelling and reorienting understandings of sexual violence and communal relation."
Humanities New York Graduate Projects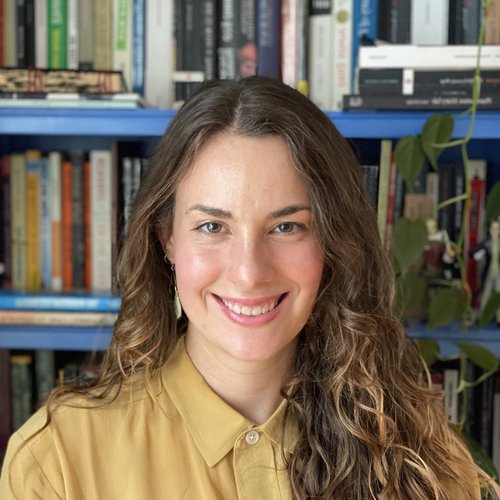 Ecologies of Writing
A doctoral candidate in English, Cooper is focusing on a project designed to generate humanities-based responses to environment, nature and place within the context of climate change. Much of her current work revolves around the Write Out initiative, where students, ages seven to fifteen, from community centers within the city of Syracuse participate in youth-focused weekly writing workshops. The program encourages students to express their environmental experiences and understanding through reading, creative writing and scientific inquiry.
A highlight of the group's activities was a recent visit from poet Vievee Francis, who shared her work with these budding writers. The students, in turn, wrote and shared responses to what they heard.
"I am always so amazed with what these young students come up with," explains Cooper of the touching poems students wrote across different levels of experiences and interests. "The event couldn't have gone better, as students had the opportunity to engage with a living poet."
Cooper's work will continue with Write Out during the spring 2023 semester, along with plans to create a public art installation that reflects the students' writing.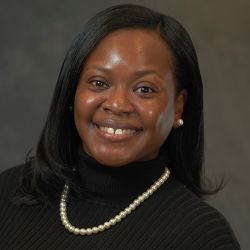 A Children's Story: School Desegregation in Syracuse, NY, 1960-1970
A doctoral student in history at the Maxwell School of Citizenship and Public Affairs, Terry-Elliott is working on a project illuminating the experiences of children and teachers during the period of school desegregation in Syracuse, New York, from 1960-1970. These participants are contributing to American history by giving their stories to future generations. The project is part of her larger examination of the Black Arts and the Black Power movements of this era, particularly as questions of Black education have yet to be fully explored in these contexts.
Terry-Elliott has a special connection to this project, as she is not only a graduate of the Syracuse City School District but also taught there for 10 years. She hopes the oral histories she collects will be a starting point to contribute to a larger archival space about the history of African Americans in the city of Syracuse – containing not only her work but that of others.
"That is the ultimate goal," she says. "Oral histories are a valuable medium of understanding the past and must be valued before we don't have our elders to tell their stories first-hand anymore. This award has positioned me to be able to ask for help in furthering my research."
Terry-Elliott is currently co-curating "A Love Supreme: Black Cultural Expression and Political Activism of the 1960s and 1970s" in collaboration with the Special Collections Research Center staff. The exhibition is on display Monday through Friday, 9 a.m. to 5 p.m., on the sixth floor of Bird Library.
Graduate students working on dissertations or projects can apply for support from the Syracuse University Humanities Center, in the form of competitive dissertation fellowships and Humanities New York Public Humanities Graduate Project awards.
Dissertation fellowships are one-year stipends that allow awardees to focus on finishing their writing without the demands of teaching, while also receiving research funds while in residence.
Public Humanities Graduate Projects, a joint initiative between the Humanities Center and the Central New York Humanities Corridor, are grants offered by Humanities New York to support emerging scholars as they engage members of the public or partner with community groups in New York State on initiatives related to equity and social justice.