Audie Klotz Receives 2023 Wasserstrom Prize for Graduate Teaching
The prize memorializes William Wasserstrom, a noted professor of English at Syracuse University.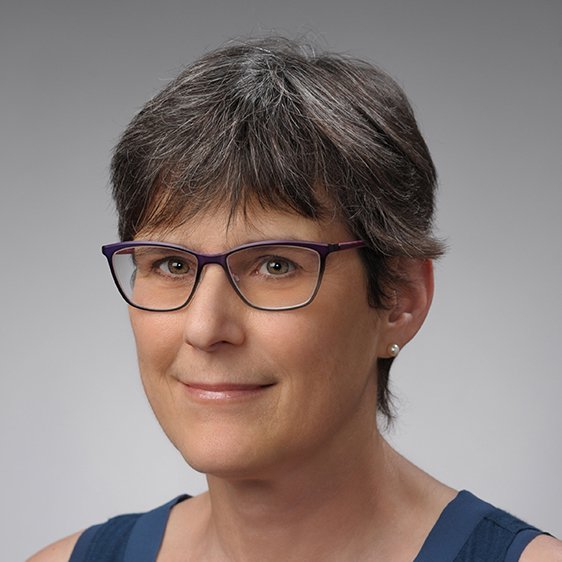 Audie Klotz, professor of political science in the College of Arts and Sciences (A&S) | the Maxwell School, is the 2023 recipient of the Willian Wasserstrom Prize for Teaching of Graduate Students. A&S Interim Dean Lois Agnew will formally confer the prize on her at the Graduate School doctoral hooding ceremony.
The prize is awarded to a faculty member who exemplifies the qualities of William Wasserstrom, a noted professor of English at Syracuse, who died in 1985.
"Audie exemplifies Professor Wasserstrom's legacy in scholarship, research and teaching excellence. Her extraordinary commitment to and mentorship of graduate students certainly deserves to be recognized," Agnew says.
Klotz is an internationally recognized authority who has actively advanced scholarship within the international relations community. A Syracuse University faculty member since 2003, her work spans theories of international relations, global governance and migration, global governance and transnational activism. She specializes in the Southern African region and more broadly, the former British Empire.
She has authored five books and has contributed to another fifteen. Her writing is frequently assigned in top-ranking graduate seminars. Her first book, Norms in International Relations: The Struggle against Apartheid (Cornell University Press, 1995), helped define the constructivist social theory in international relations.
Klotz's research, teaching, and mentoring have earned her multiple awards, including: a Syracuse University Excellence in Graduate Education Faculty Recognition Award in 2008; the Tickner Award for innovative scholarship and exceptional mentoring, International Studies Association, 2014; a Distinguished Scholar Award, International Studies Association, Ethnicity, Nationality and Migration in 2018; and the Distinguished Scholar Award from the International Organization Section of the International Studies Association (ISA) in 2020.
In addition to her innovative scholarship, Klotz has served as a primary advisor for fourteen doctoral students and contributed to many dissertation committees. Her advisees include a high proportion of women and students of color. She also founded and chaired the Society for Women in International Political Economy.
One innovation pioneered by Klotz was a Ph.D. reading group that uses the forum to workshop students' writing and research, as noted in the nomination letter from professor and chair of the Department of Political Science, Shana Kushner Gadarian. "This workshop model has been adopted by other faculty, including myself, because of the multiple benefits it brings to attendees as well as the faculty mentor."
Nomination letters from colleagues, students and teaching assistants cite Klotz as a rigorous and encouraging mentor.
Political science associate professor Lamis Abdelaaty says, "She is a conscientious and reflective teacher. She has an uncanny ability to 'cut the chaff' and drill down to the central insights that students can organize their thoughts around."
Farrah Brown, political science Ph.D. candidate and graduate teaching assistant who has been mentored by Klotz for six years says, "The rigor and care with which she approaches questions of pedagogy was evident in the collaborative approach that she took to supporting teaching assistants. I have no doubt that I am a better teacher for having had the opportunity to work alongside Professor Klotz as a teaching assistant."
Lindsay Burt, now a visiting assistant professor at Muhlenberg College, reflects, "Audie's dynamic personality, command of the material and steady hand, gently pushing us past our self-consciousness and intellectual boundaries, reminded me why I chose this path at a time when I was thirsty for a reminder. I quickly learned that Audie's commitment to her students' progress and well-being is absolute."