A&S Dean Behzad Mortazavi Feted at Welcome Reception
The event marked Dean Mortazavi's official introduction to College of Arts and Sciences faculty and staff.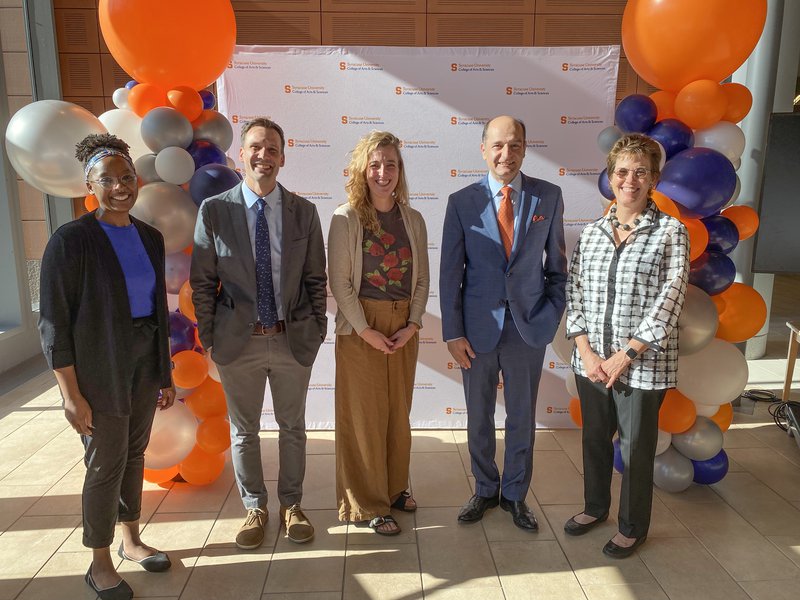 A&S Dean Behzad Mortazavi (second from right) and Provost Gretchen Ritter (far right) with members of the A&S dean search committee including (from left) Catherine Montgomery, a graduate student in A&S, and professors Brice Nordquist and Heidi Hehnly.
College of Arts and Sciences (A&S) Dean Behzad Mortazavi was officially welcomed to Syracuse University at a reception on August 16, 2023. The event, held in the Life Sciences Complex Milton Atrium, featured remarks by Gretchen Ritter, Syracuse University's Vice Chancellor, Provost and Chief Academic Officer, and members of the Dean's Search Committee including Catherine Montgomery, graduate student majoring in psychology in A&S, Brice Nordquist, Dean's Professor of Community Engagement in A&S, and Heidi Hehnly, Renée Crown Professor in the Sciences and Mathematics. Their introduction set the stage for Mortazavi, who spoke about his path to Syracuse University and his vision for A&S.
"I saw an opportunity to be part of an institution that was clearly on the rise," Mortazavi said of when he learned about the opening for A&S dean. "I really saw the bigger picture of how my values align with the work that is happening here. I can't help but get energized thinking about how A&S can contribute greatly to a kinder, more just and healthier world!"
View a gallery of photos from the celebration below and learn more about Mortazavi in this Q&A with the Dean.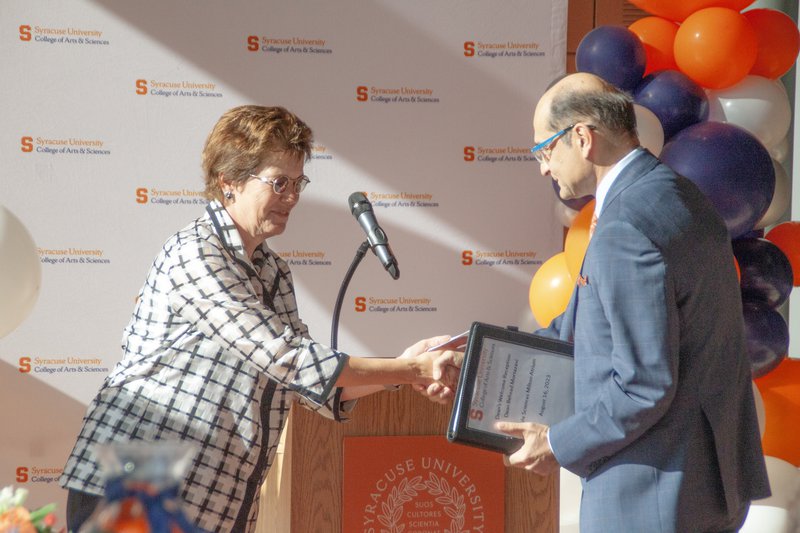 Provost Ritter welcoming Dean Mortazavi to the podium at his welcome reception.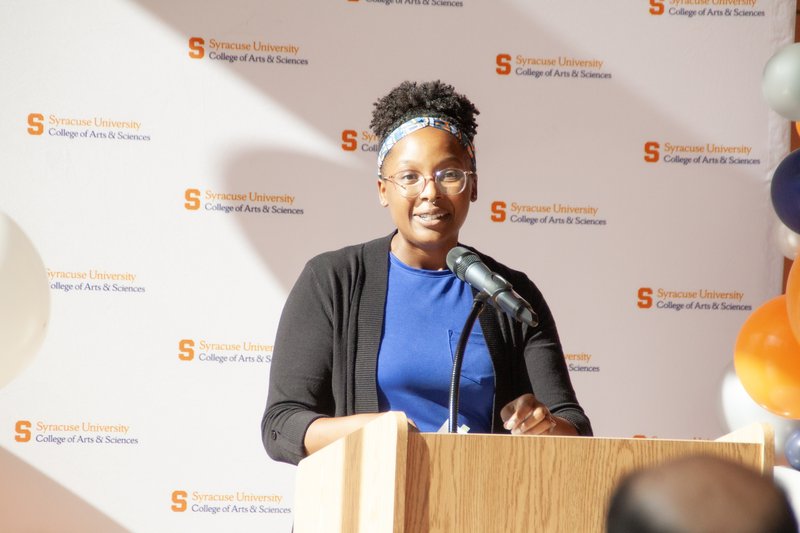 Catherine Montgomery addresses attendees at Dean Mortazavi's welcome reception. Montgomery was a member of the A&S dean search committee.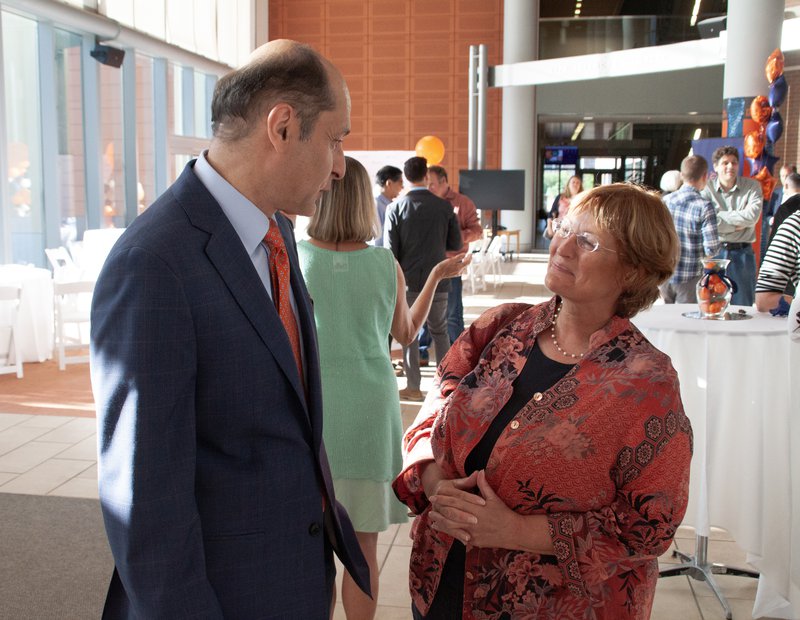 Mortazavi chatting with previous A&S Dean and Distinguished Professor of Chemistry Karin Ruhlandt.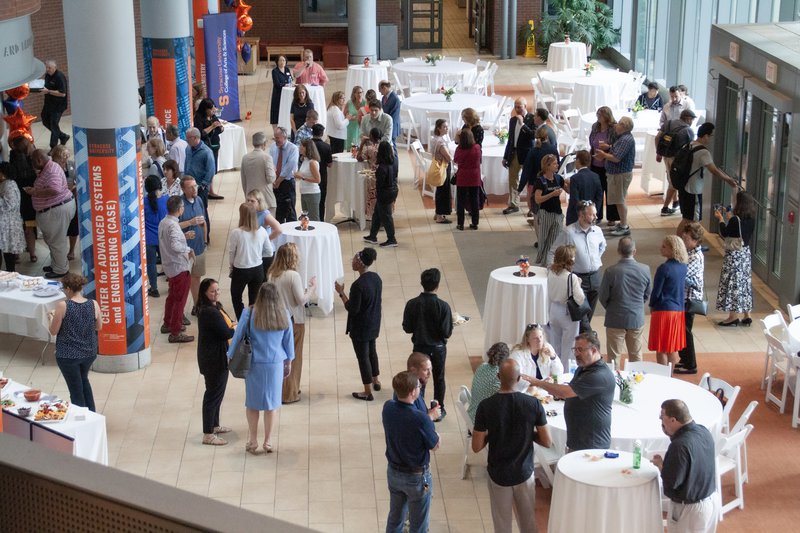 Faculty and staff from across A&S and Syracuse University came together to celebrate Behzad Mortazavi's appointment as dean of the College.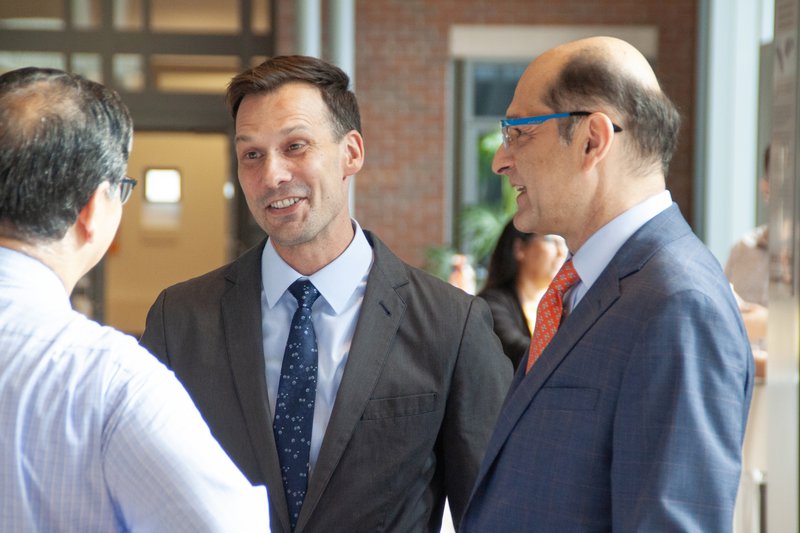 Writing and rhetoric professor Brice Nordquist chats with Dean Mortazavi and biology professor Ramesh Raina.
Featured
Behzad Mortazavi Dean of Arts and Sciences and Professor of Biology
Media Contact