A Blueprint for Engaged Humanities: Maggie Sardino Featured in Humanities for All
Maggie Sardino's '23 blog post has been featured in Humanities for All.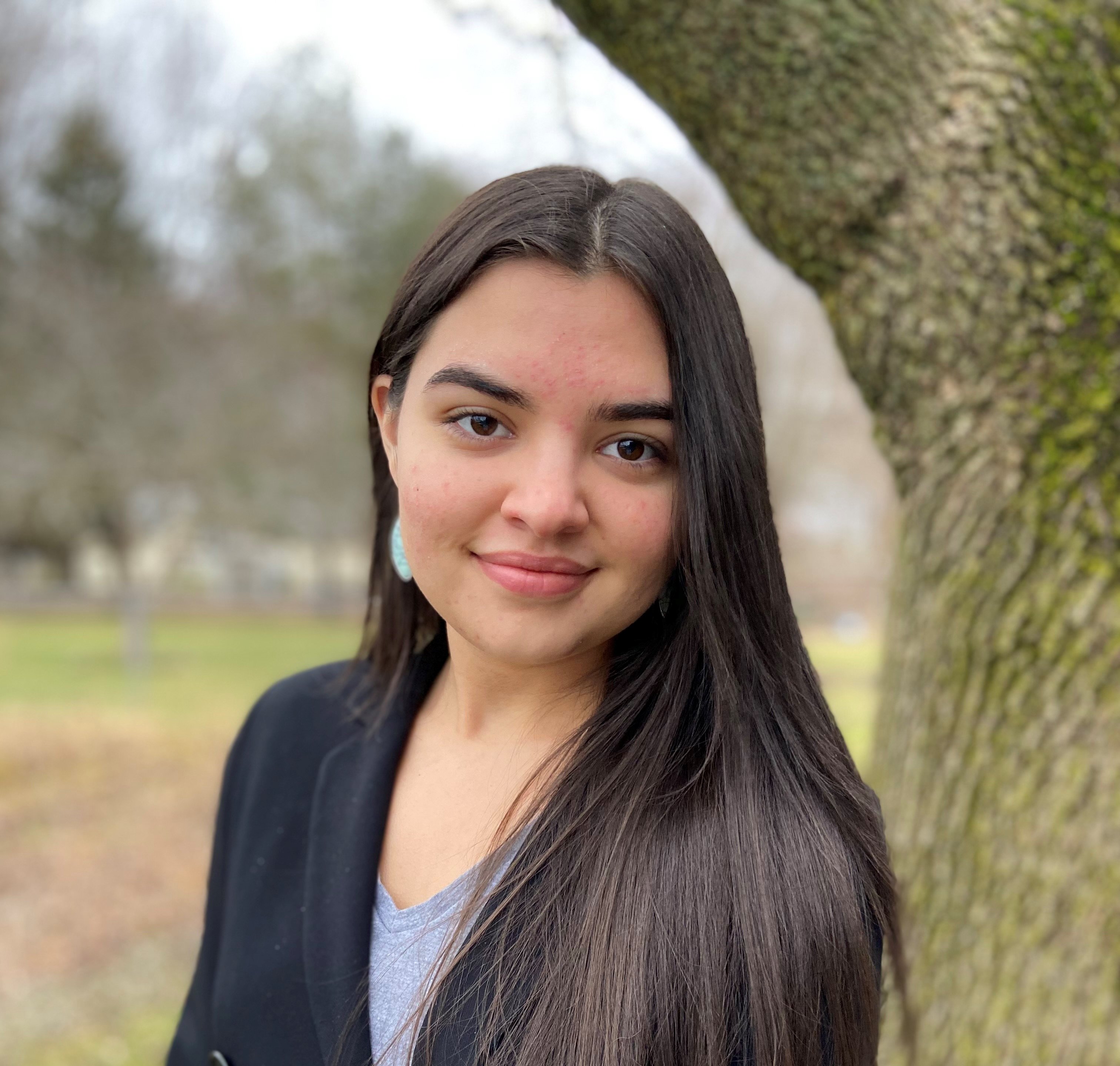 Recent graduate Maggie Sardino '23 authored an article, Discovering My Passion for Public Arts & Humanities, featured recently in Humanities for All, an online initiative of the National Humanities Alliance (NHA) Foundation highlighting higher ed-based humanities projects. She graduated in May 2023 with two bachelor's degrees: one in writing and rhetoric from the College of Arts and Sciences, and a second in citizenship and civic engagement from the Maxwell School of Citizenship and Public Affairs.
The article shares the impacts of her experience as a student research assistant with the Engaged Humanities Network (EHN), founded and directed by Brice Nordquist, associate professor of writing and rhetoric and Dean's Professor of Community Engagement in the College of Arts and Sciences (A&S). An initiative for publicly engaged research, teaching, and creative work, EHN supports and connects teams of undergraduate and graduate students, faculty and staff working on community-based arts, humanities and STEM projects with historically marginalized communities in Syracuse and Central New York.
In her article, Sardino describes what engagement in community-based humanities can look like. To tell the story of residents living in Syracuse's public housing, she shared some lessons learned through the process of writing and directing A Blueprint for Re-renewal. The documentary used local storytelling to present the history of Syracuse's 15th ward, a neighborhood that was razed in the 1930's to make room for new public housing, Pioneer Homes, originally intended for white families. By the 60's the area was a thriving community with Black and Jewish families and businesses that was largely demolished for the construction of I-81, a highway cutting through downtown Syracuse. The documentary exposes current resident frustrations about the proposal to redevelop the area again. Sardino used the process of making the documentary to engage the community directly through panel discussions, gaining coverage by local news outlets. The project provided a voice to under-represented individuals in the renewal process. This led to increased accountability and input on the redevelopment project from a wider range of stakeholders.
Sardino was recently named a 2023 recipient of the prestigious Marshall Scholarship. Funded by the British government beginning in 1953, the Marshall Scholarship finances outstanding American students to study in the United Kingdom. Sardino is Syracuse University's fifth Marshall Scholar. With this scholarship, she will pursue a master's degree in digital humanities at King's College London, followed by a master's degree in applied anthropology and community arts at Goldsmiths, University of London.
In addition to her work with EHN, Sardino, raised in Syracuse, is both the Coronat and Remembrance Scholar, was named a Narratio Fellowship Research Assistant in 2020 and studied in Victoria, British Colombia as a Fullbright-MITACS Globalink Intern in 2022. She is also a member of the Renée Crown University Honors Program.
While at Syracuse University, Sardino maximized the opportunities these awards and scholarships presented to further her research, scholarship and civic engagement. In her article she describes how her student experiences solidified her commitment to pursuing community-based storytelling as a career path. In particular, she cites how the collaborative relationships with EHN faculty, students, staff and community partners helped her realize the power of public humanities expand important cultural discussions to effect change.