From Sacred Texts to Texting
Inaugural Phyllis Backer Professor brings an interdisciplinary approach to Jewish Studies.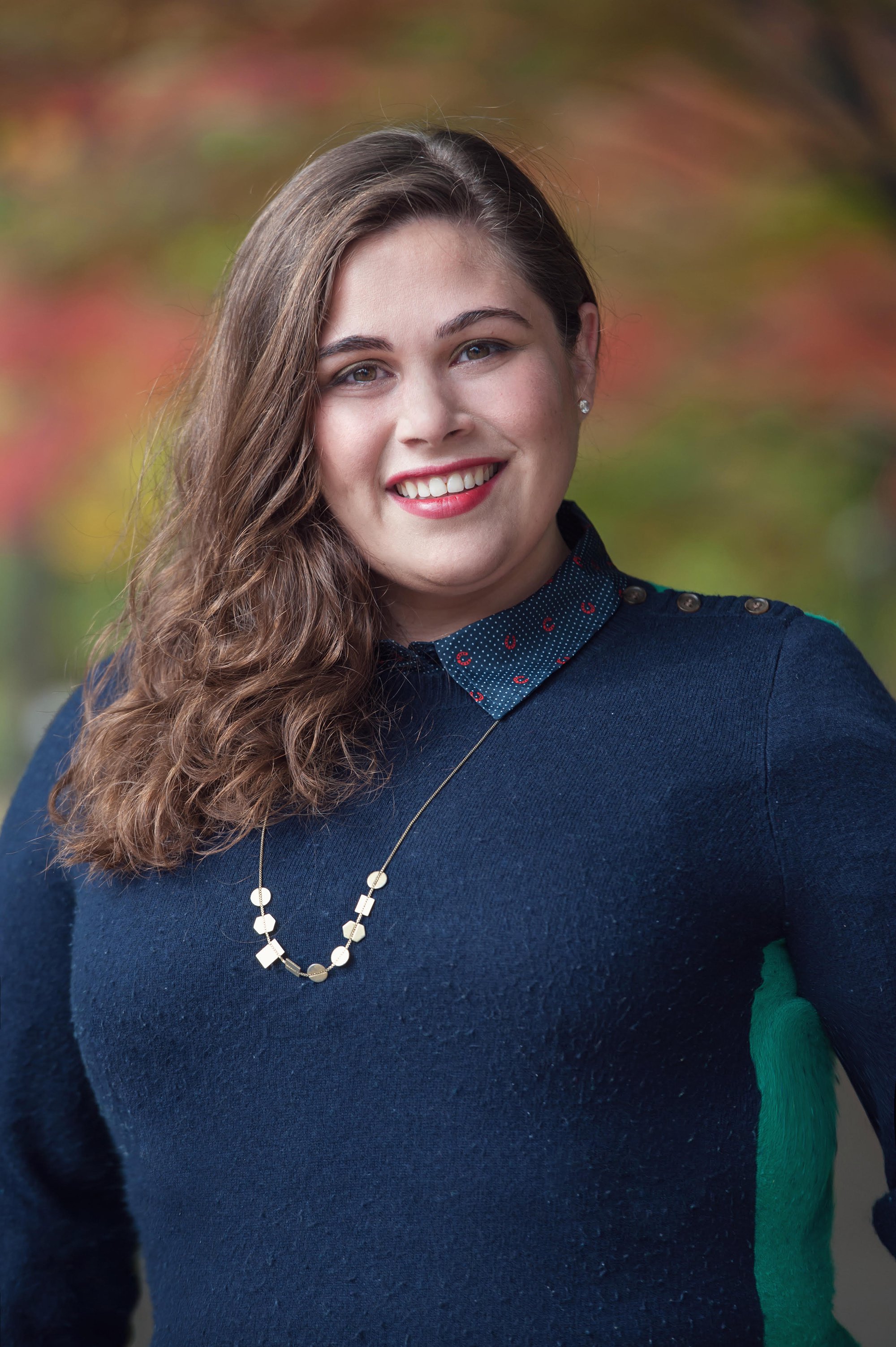 Throughout history and today, religion has been a cultural force in guiding people's beliefs and actions. Thanks to a newly established professorship in the College of Arts and Sciences' (A&S') well-regarded Jewish Studies program, students will develop a deeper understanding of the interrelationships between ancient and contemporary Judaism through the lenses of literature, philosophy, languages and politics.
Following an extensive search, Shira Schwartz has been named the inaugural Phyllis Backer Professor of Jewish Studies. The professorship was made possible by a $1.5 million gift to A&S by the Phyllis Backer Foundation. A lifelong resident of Queens who passed away in 2016 at the age of 90, Backer left her estate to the foundation, created by her to support organizations involved in medical research and education, with an emphasis on Jewish-related causes.
For Schwartz, this role allows her to enhance the breadth of Jewish scholarship at Syracuse University while also celebrating the legacy of the late Ms. Backer.
"As a Jewish woman scholar who studies Jewish educational kinship, I'm honored to academically inherit Phyllis Backer's last name as a professional title—she was a Jewish woman whose life's resources have been directed toward Jewish educational continuity through this position," says Schwartz. "At a moment when our society is in great need of a deep and current understanding of ethno-religious difference, I hope to explore, together with students, the great nuance and wisdom of Jewish lives, texts and traditions across time and place."
Schwartz, who recently completed her graduate studies at the University of Michigan, brings to A&S teaching and research that crosses the humanities, social and biomedical sciences. Her courses, including "Jewish Space and Place," and "Holy Texts in the Texting Age," look at ancient and modern Judaism together, examining how gender, sexuality and the features of one's own body can affect how someone reads and understands texts and media as diverse as the Talmud (the central corpus of rabbinic Judaism) and Twitter.
Director of the Jewish Studies program Professor Zachary Braiterman says Schwartz's embrace of contemporary topics will be of particular interest to today's students. "The Jewish Studies Program is thrilled to welcome Shira Schwartz to SU," he says. "Her being here with us will add new dimensions to the study of Jewish culture including American Judaism, sexuality and LGBTQ studies."
Philip Arnold, Associate Professor and Chair of the Department of Religion, notes that Schwartz's teaching and research will not only provide a new perspective to the study of Judaism, but will also enhance the department as a whole. "Professor Schwartz adds to our extensive course offerings and research profile," says Arnold.
With a background in the study of Orthodox and formerly-Orthodox Jews, Schwartz will apply this perspective to other people who have attempted to transition out of a wide variety of ethno-religious communities, along with people who move across other kinds of gendered and sexual borders in the queer/trans experience.
"I have a vision for establishing Syracuse University as a regional hub for the study of Orthodox and ex-Orthodox Jews, comparative ex-religious studies, queer/trans religious studies and Jewish ethnography," she says. "I am also invested in developing cutting-edge forms of interdisciplinary research at Syracuse like textual and hormonal ethnography to delve into how ancient gendered texts might shape the sex/gendered bodies of their contemporary readers."
Backer Foundation Chair Leonard S. Elman '52, who majored in history and political science at Syracuse University, is pleased that the foundation was able to help play a role in strengthening the range of the Jewish Studies program. He says the professorship was made possible thanks to the collaborative effort of the foundation's board and A&S, including Harvey Teres, Dean's Professor for the Public Humanities in English; Karin Ruhlandt, Dean of A&S and Distinguished Professor of Chemistry; Braiterman and Arnold.
"It will be very meaningful to have an endowed professorship named for Phyllis Backer," Elman says. "It will perpetuate her memory and meaningfully carry out her desire to support Jewish causes and education."
Dean Ruhlandt says that Schwartz's appointment reaffirms Syracuse's place at the forefront of humanistic thought, teaching, research and scholarship. "The humanities are constantly evolving, but their power to deepen human connection is enduring. Professor Schwartz's innovative approach to Jewish studies will help students in A&S ask—and answer—important questions about faith, culture and identity. We also acknowledge with gratitude the generosity and vision of Phyllis Backer."
Find out more about A&S' Modern Jewish Studies program.